Humdinger Colorado Indiana Spinnerbaits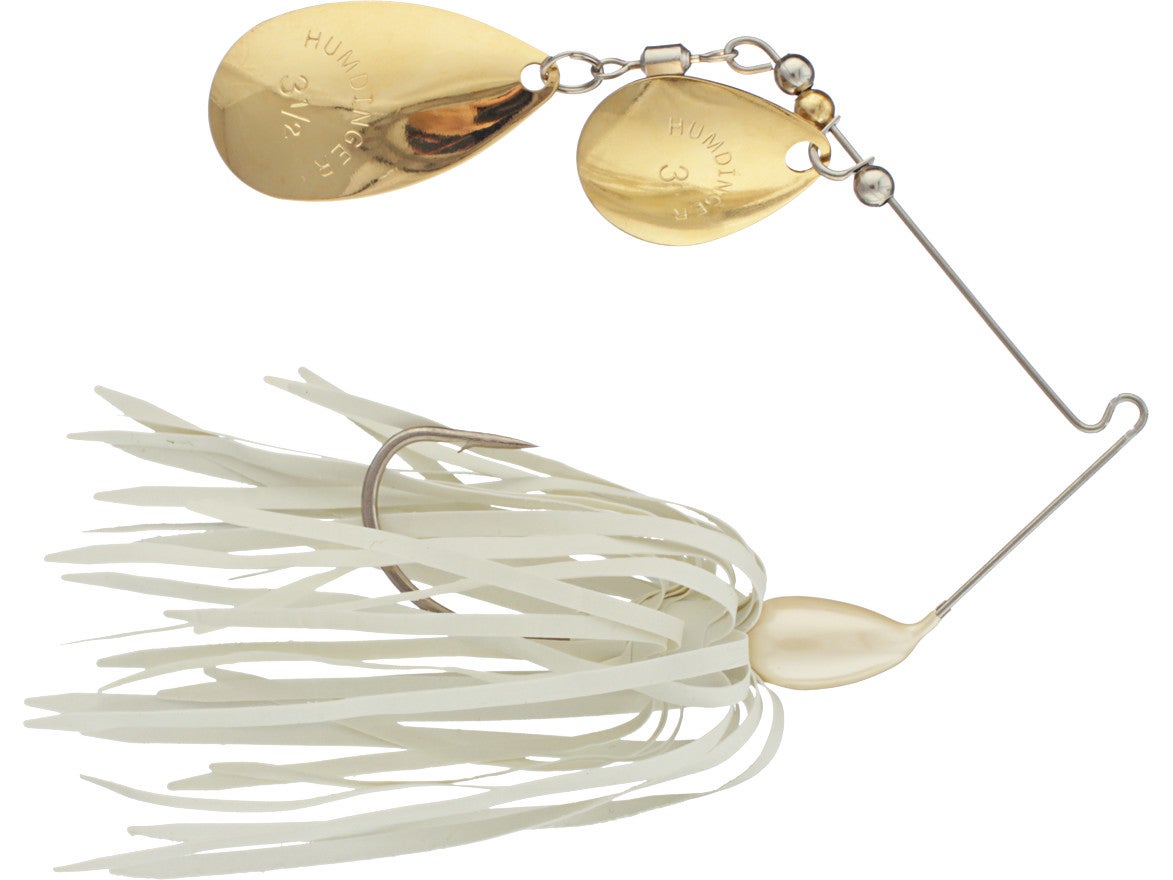 A household name among top-ranking professionals, Humdinger has been providing anglers of all levels with highly effective lures for the past 30-years. Simple, yet effective, the Humdinger Colorado Indiana Spinnerbait produces the perfect blend of flash and vibration with its Colorado/Indiana blade configuration and thin .032 gauge wire. In addition, the Humdinger Colorado Indiana Spinnerbait also has a streamlined head to help it move through thick cover, and is armed with a super-sharp 4/0 Eagle Claw Lazer Hook.
The Humdinger Colorado Indiana Spinnerbait takes anglers back in time with its old-school look and price. Unlike most of the spinnerbaits on the market today, the Humdinger Colorado Indiana Spinnerbait is built with a retro flat-rubber skirt that excels in colder conditions and won't clump up like silicone. A favorite among Bassmasters Elite Series anglers, like Bobby Lane, Cliff Crochet, and Keith Poche, the Humdinger Colorado Indiana Spinnerbait flat-out puts bass in the boat - even when fishing is tough.
5 Colors
More From Humdinger Spinnerbaits
Customer Reviews
Comments: By far the best spinnerbait on the market when targeting shallow water bass in cover! This spinnerbait comes through the cover like no other and gives tons of flash and vibration and also an incredible action due to the rubber skirt.
From: Matt: FL 7/10/14

Comments: When i got my 7'3" med. rod i was very excited. i almost ordered another one without ever even fishing with the first one. After learning that 3 of my friends had there rods break before they ever made a cast. I am thinking of sending my rod back before i take the tags off and put a reel on it.
From: Wayne: Alexandria, LA 3/26/14