Innovative Angler Transducer Protector - $20.99

Innovative Angler's Transducer Protector is a non-obtrusive guard for trolling motor transducers. Constructed from 3/16 inch steel and jet-black powder coat paint, the Transducer Protector is durable and blends in with all dark trolling motors, making it an essential tool in any angler's arsenal. Once installed, the Transducer Protector will immediately begin to protect your equipment against submerged stumps, rocks and other under water obstructions allowing you to focus on fishing.
Metal hose clamp included
View Large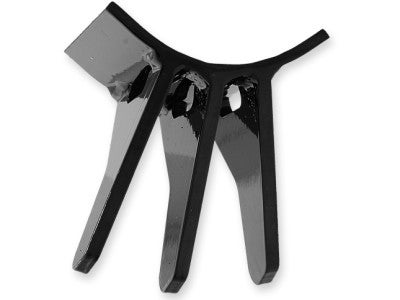 Place Your Order
More Innovative Angler Transducer Protector
Comments: Brilliant! Absolutely brilliant product! Seriously, a 5 year old could install this and it is very heavy duty. Great product!

From: Willis: Panama City Beach, FL

Comments: Great and heavy duty!!

From: David: San Marcos, CA

Comments: GREAT PRODUCT! Will never have a trolling motor mounted transducer without one. Far less cheaper than replacing a transducer.

From: Manuel: Wylie, TX

Comments: Everybody should have one of these. Great Product!!

From: James: Bedford, TX
Comments: I have broken three transducers in 2 years. This is definitely worth the investment!

From: Neil: Kansas City, MO
***Note: If you have questions about this product or need assistance with an order please email your questions to info@tacklewarehouse.com