Jackall DD Cherry Crankbait 55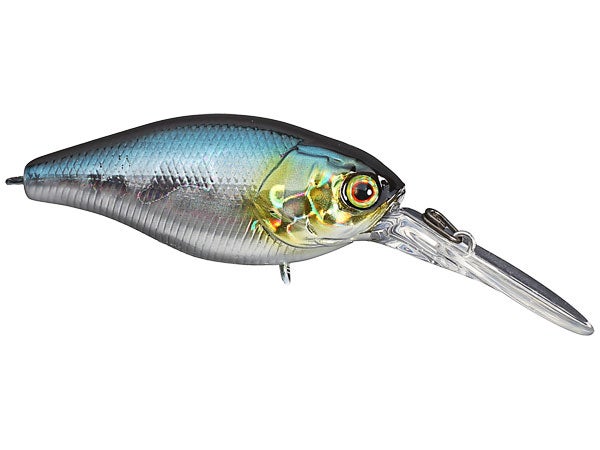 Cliff Pace recently took home the victory at the 2013 Bassmaster Classic on Grand Lake, beating a field of the world's best bass anglers. He relied on several baits during the course of competition, including the Jackall DD Cherry Crankbait 55, Jackall Squad Minnow, Jackall Soul Shad, as well as, the V&M Football Jig paired with a V&M Twin Tail Grub. For his gear Cliff Pace relied on Shimano Rods & Reels with Hi-SEAS Line

The Jackall Cherry Deep crankbait is one of the latest top-of-the-line Japanese hard baits to reach the U.S. Jackall baits are created using the latest materials and design technology. The prototype of each of these lures is designed on a computer to generate a 3D image. The image is then cut into the actual bait in a matter of minutes. This process allows Jackall to get the lure from idea to design to creation much faster, enabling them to get the baits into the hands of their pro staff in a matter of days or hours. This gives Jackall a great advantage; they are able to tweak a lure to perfection and present it for sale much faster than their competitors. Jackall is raising bass fishing to a whole new level with this sophisticated technology and their new materials and designs.
The DD Cherry offers anglers a small bodied crankbait that can reach 10 foot depths with a loud, multi-rattle and fast swimming action for maximum fish attracting action. The wide bill design allows the Jackall DD Cherry to bounce off most structure so your bait can swim through some tough cover. Ultra-sharp hooks and oval split rings round out the package, making the Jackall DD Cherry one of our premier crankbaits.
| | | | | | |
| --- | --- | --- | --- | --- | --- |
| Jackall | Length | Weight | Depth | Class | Hooks |
| Cherry (55) | 2.2" | 3/8 oz | 8 ft. | Floating | # 6 |
4 Colors
More From Jackall Crankbaits
Customer Reviews
Comments: Works Super well on a slow retrieve - honestly this crank caught more fish for me than any other crank in my boat last season. No complaints about durability for sure! Throwing it on 12lb Sunline sniper I could hit 10 ft no problem. Pike love it too - so be careful!
From: Bassman: Gladwin, MI 1/24/15

Comments: 8-10lb test is the best way to go on this thing....it dives 10 ft. and catches fish very fricken well!! i got 1 in ghost shad and have caught over 100 bass so far and it still runs well....now i have 10 of these...really a good good product and i fish clearlake, havasu, delta, casitas, castaic, perris, diamond valley, irvine lake and this is by far one of my favorites for all those lakes

From: CA
Comments: These little guys are LOUD! Great hooks and good looks.

From: Meatwad: 10 feet down