Jackall Glossy Shad Swimbait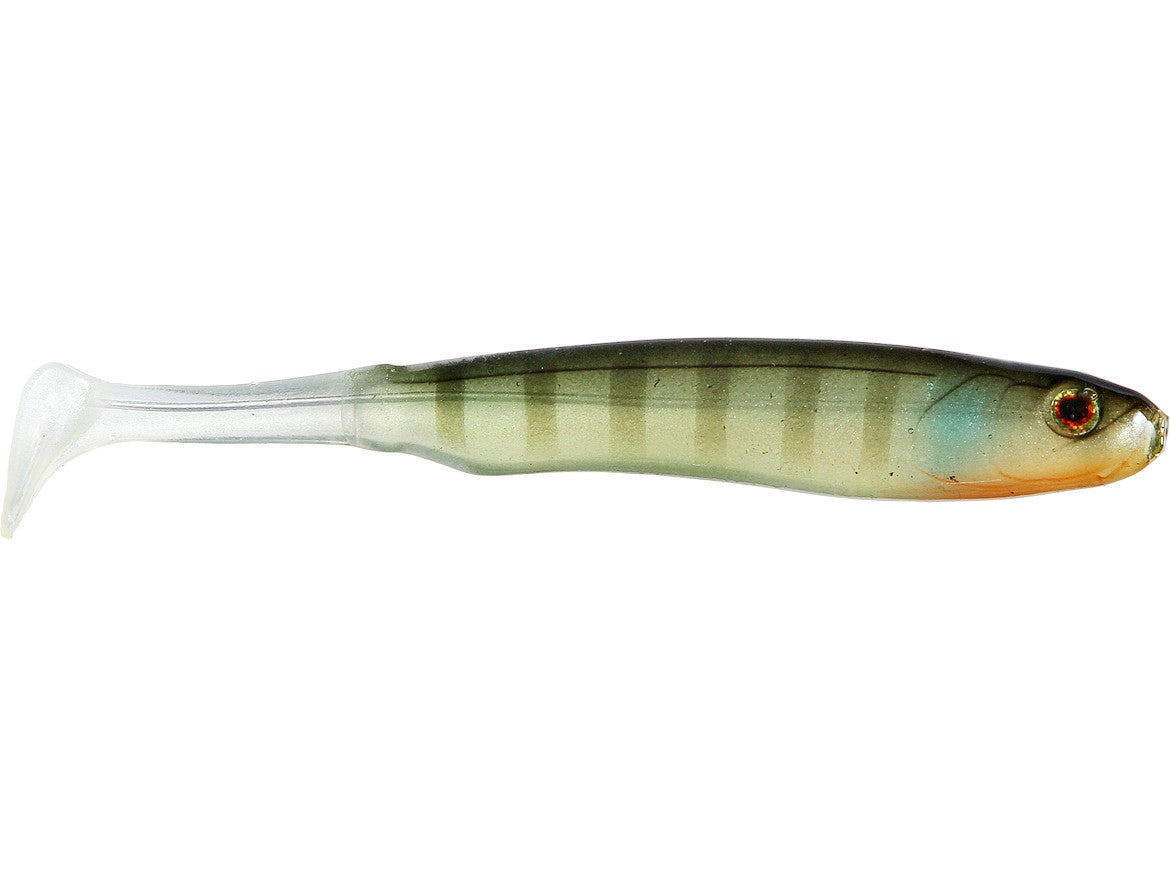 The Jackall Glossy Shad is a super realistic paddle tail swimbait with incredible definition and detailing. An excellent choice for clear water situations, it has a little boot tail and a tail section so thin it will kick at no matter what speed you retrieve it. Extremely versatile, its a great choice on an umbrella rig, shaky head, ball head, and even a Carolina rig or a drop shot. Available in a variety of lifelike colors, the Jackall Glossy Shad does it all.
6 Colors
More From Jackall Swimbaits
More From Jackall Softbaits
Customer Reviews
Comments: The bait is great from drop shot to slow rolling with a swimbait hook. They are very soft but that is a double edged sword as the action is phenomenal but durability is horrid. I did however catch 3 on 1 bait recently including 1 4lb 11oz. Last summer I did manage to catch 6 or so on a single bait but that's not the norm. The size does tend to give quantity over quality but I have caught plenty of 3 to 6lb bass. I do wish they offered something in the 4.8" range with the same slender profile but these are great! I would recommend this but you will find yourself spending money as the durability is lacking as previously stated. Great for when the bass are finicky pressured or just feeding on small prey.

From: Josh: GA

Comments: please make this swimbait bigger sizes. Then I would buy it, its way too small, more sizes are needed for guys fishing. Thanks jackall

From: Alex