Jackall Jockie 120 Topwater Minnow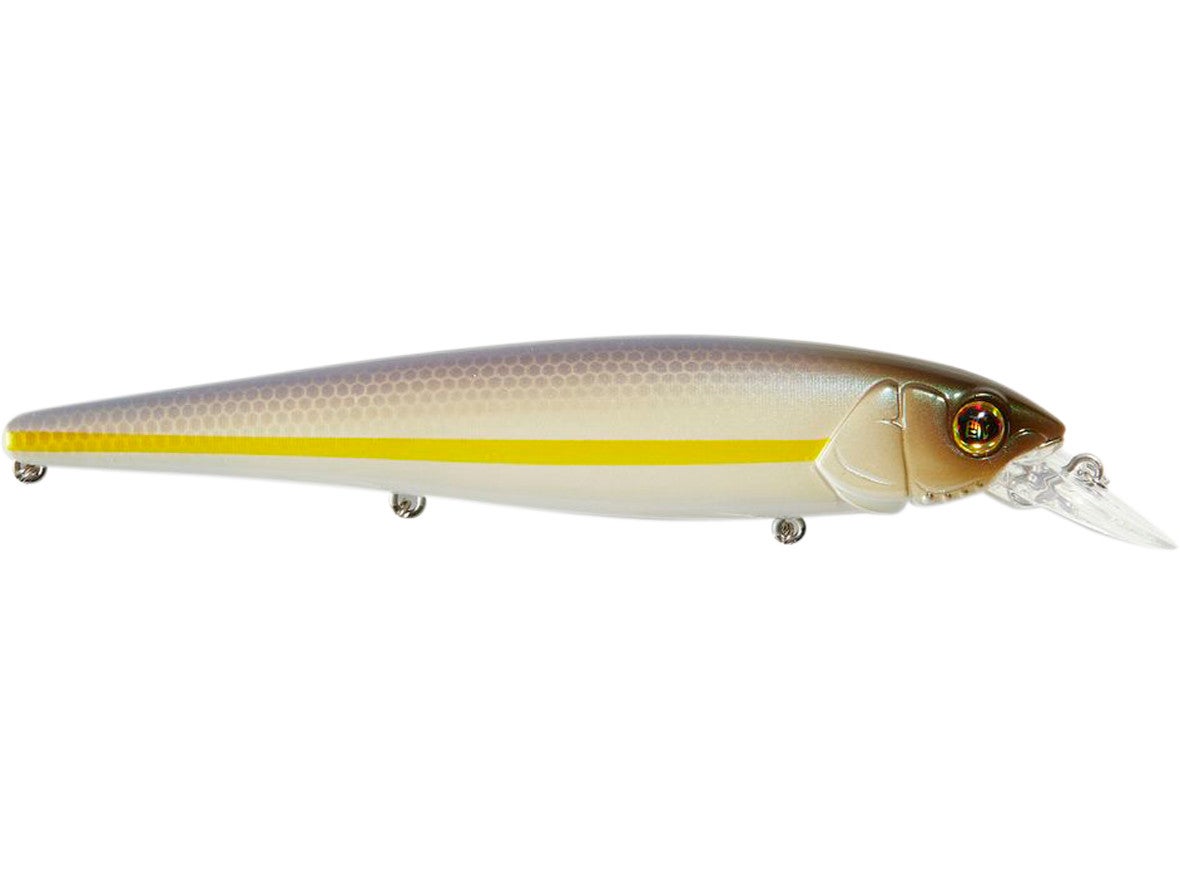 Straight from Japan, the Jackall Jockie 120 Topwater Minnow delivers an incredible stop-and-go action that dares hungry bass to come take a closer look. The Jackall Jockie 120 Topwater Minnow features a special diamond-shape lip that allows it to move instantly from a straight "standing" position into an energetic, rolling dive. On the pause, the Jackall Jockie 120 Topwater Minnow rests in an almost vertical position with its head out of the water and all three hooks beneath the surface. On the retrieve, a special cup underneath the lip generates a distinct popping sound as it makes contact with the surface. The Jackall Jockie 120 Topwater Minnow is also built with a unique inner-scale molding that produces an abundance of flash, and a rear-weighting system that delivers long-distance casts with ease. The Jackall Jockie 120 Topwater Minnow offers a lethal mixture of pop, dive, and rolling action that's a threat to fish anytime it's near water.
| | | | |
| --- | --- | --- | --- |
| Jackall | Length | Weight | Type |
| Jockie 120 | 4-3/4" | 1/2oz | Floating |
0 Colors
More From Jackall Topwater Baits
Customer Reviews
Comments: Wow just got in mail only had trout pole in car so threw in small pond to check out action and this thing is awesome pops dances walks gonna be a winner for sure fit and finish also top notch hurry up and get some.......
From: Frank: Greenwood Lake, NY 6/6/14

Comments: This thing has some great action that triggers some nice fish. After a serious of jerks this thin pops up out of the water sometimes almost all the way. This seems to trigger a good bite. Caught 3 bass in an hour that all weighted over 3lb. Can˙t wait to use this guy in when the shad are dying out here.

From: Jessie: greenwood IN

Comments: Jackall continues to impress with their products. Black aurora and ghost have work well for me. Has good action and good hooks. Great bait

From: Mike: MA