Jackall Seira Minnow 80S - $14.99

Invented by Jackall Japan and now available in the States, the Jackall Seira Minnow 80S is part of Jackall's I-Motion series. A popular technique in Japan, I-Motion basically means the lure swims in a perfectly straight line, like a minnow would that is not being threatened. Said to attract bass that are looking for an easy meal from unsuspecting prey, the Seira Minnow features several innovations that allow it to stay balanced and track perfectly straight.
A specially cut hole in the bait's mouth funnels water out slits in the bait's gills, helping to stabilize the bait and provide added realism, while an advanced weight transfer system locks the bearing in place during the retrieve, but still allows it to transfer to the tail for extra long casts. Even the custom designed, glued feather tail helps keep the bait stable, functioning almost as a rudder. Available in several proven colors, the Jackall Seira Minnow offers another innovative way to get those finicky and pressured fish to bite.
| | | | | |
| --- | --- | --- | --- | --- |
| Jackall | Length | Weight | Class | Depth |
| Seira Minnow 80S | 3.4" | 1/4oz | Sinking | 0-1ft |
View Large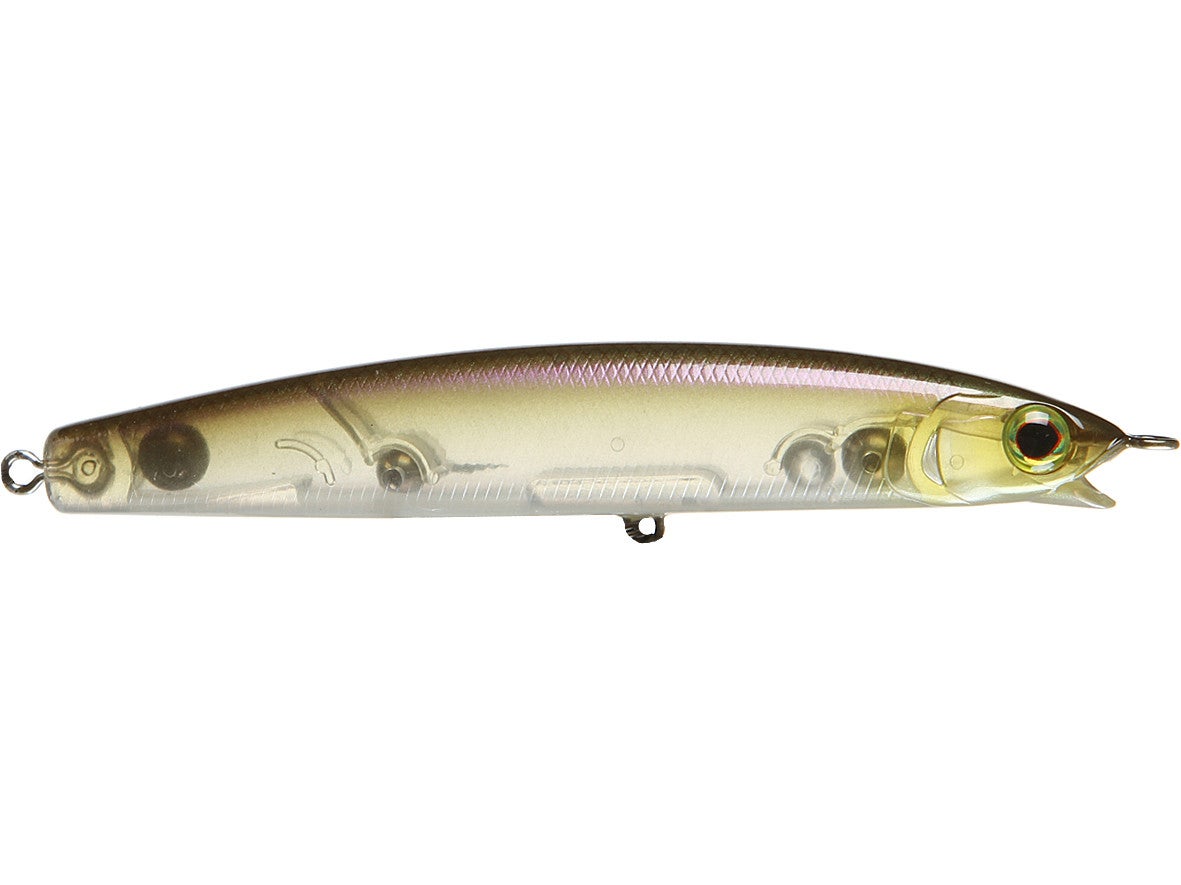 More Jackall Ripbaits
Comments: i got this off Feebasslures.com in a contest and i fish in a place called rondeau bay right off lake erie and its heavly pressered and you have to use ethier the old tecniques and or the extreamly new ones to comeout on top and there are lots of shad and bluegill my buddy was using a wake bait and i was using this guy and wow i out fished him 5-1 it was amazing i fish it with 10LB power pro yellow with a 6 foot leader of 10 LB flurocarben

From: Shawn: Tecumseh Ontario, Canada

Comments: I fish diamond lake in so-cal often and bass are mainly on Shad pattern. Breaking water early in the morning, I tried so many other soft baits and hard baits before resulting in inconsistan results but this one I almost caught three in a row but line broke on the last one. My friend was fishing the Ito 110 and I out fished him 3 to 1. I got this lure from the bassathon from anglers marine couple of weeks ago and the jackall staffs were very informative. I was always impressed with jackall products and now very impressed with the knowledge of the jackall staffs.

From: Danny: Fullerton, CA
***Note: If you have questions about this product or need assistance with an order please email your questions to info@tacklewarehouse.com