Jerry Rago SKT Pro Swimmer Inline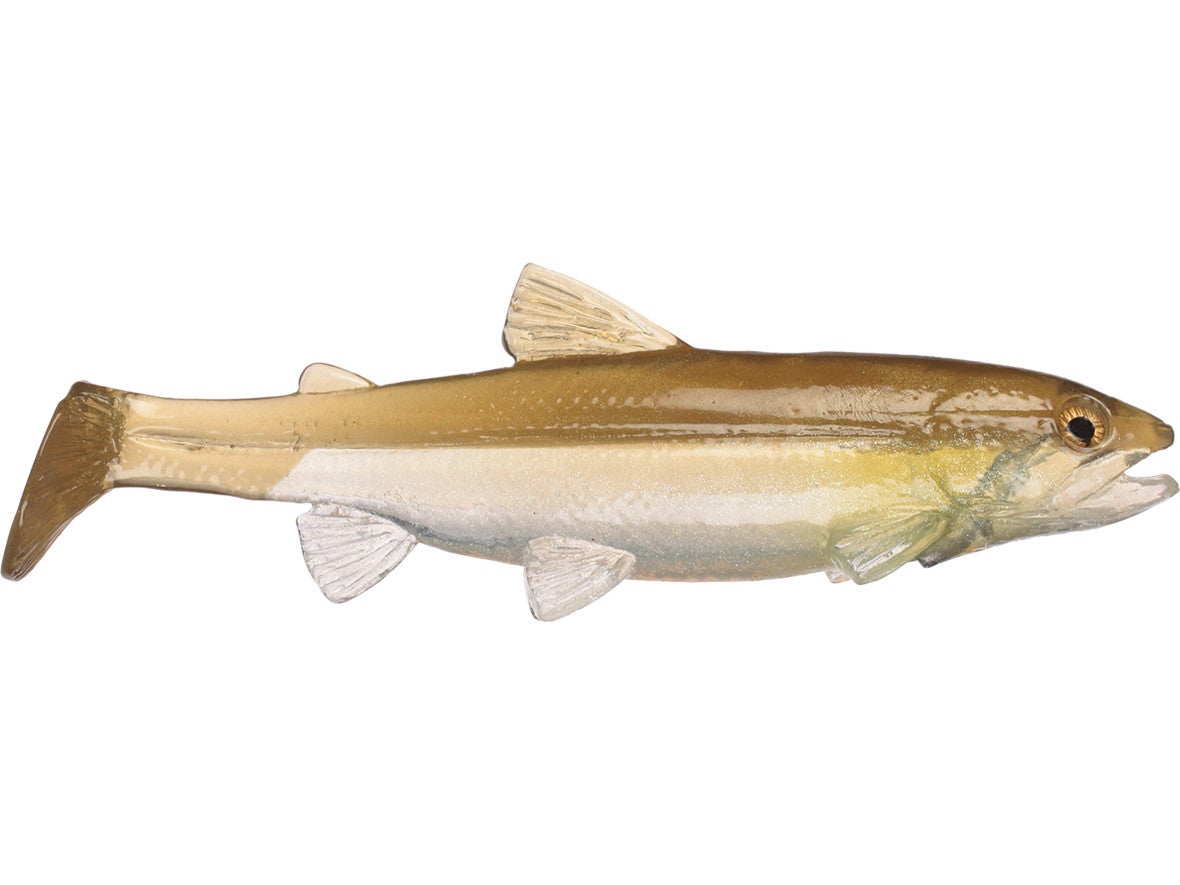 Jerry Rago Swimbaits have accounted for Elite Series victories from coast-to-coast, showcasing the versatility and effectiveness of Rago Baits that anglers out West have long tried to keep a secret. The Jerry Rago SKT Inline Swimmer (formerly known as the Super G) is an ideal size for catching bass all over the country, making it a great tournament swimbait as well. It attracts the big bites, but doesn't discourage quality bites either. As Bass Elite Series pro, Skeet Reese says, "If you have a lake with 3, 4 or 5-lb fish in it, they will hit the Rago SKT Inline Swimmer no problem." Extremely detailed and realistic, like all of Jerry Rago's baits, it is an excellent swimmer at any speed - from ultra slow to super fast. Also equipped with premium components, including a sticky sharp Owner treble hook and a durable insert, the Jerry Rago SKT Inline Swimmer delivers Elite Series performance - Get one while they last!
Past Bassmaster Classic Champion and Angler-of-the-Year, Skeet Reese, recently used the Jerry Rago SKT Swimmer (in both the Inline and Top Hook versions) in route to a whopping double-digit margin victory at the April 2010 Bassmaster Elite Series "Blue Ridge Brawl" on Smith Mountain Lake, Virginia. Accounting for his largest fish, especially in the final days of competition, Skeet Reese used the Jerry Rago SKT Swimmer to dominate the rest of the field, and log in a 78-01 lb total for four days - outdistancing his closest competitor by 15-09 lbs.
| | | |
| --- | --- | --- |
| Jerry Rago | Length | Weight |
| SKT Inline | 6" | 2-oz (approx) |
| SKT Inline | 9" | 6-oz (approx) |
| SKT Inline | 11" | 10-oz (approx) |
4 Colors
More From Jerry Rago Soft Swimbaits
Customer Reviews
Comments: This bait gets the big bites

From: Mike: Southern California
Comments: No offense, but the baits look a lot better in person; than in the pics. I saw them at the BASS-A-THON and my dad picked one up. I've been fishing the Rago poured ones for a while and have been lovin' them. Great bass and striper bait. These Roboworm poured versions swim even better, have more kick; and fish at a greater variety of speeds. Jerry and Robo done well. It's even rippin' some pond bass for a friend of mine.

From: ACH: SoCal