Jewel Bait EF Finesse Flip'n Jig 2pk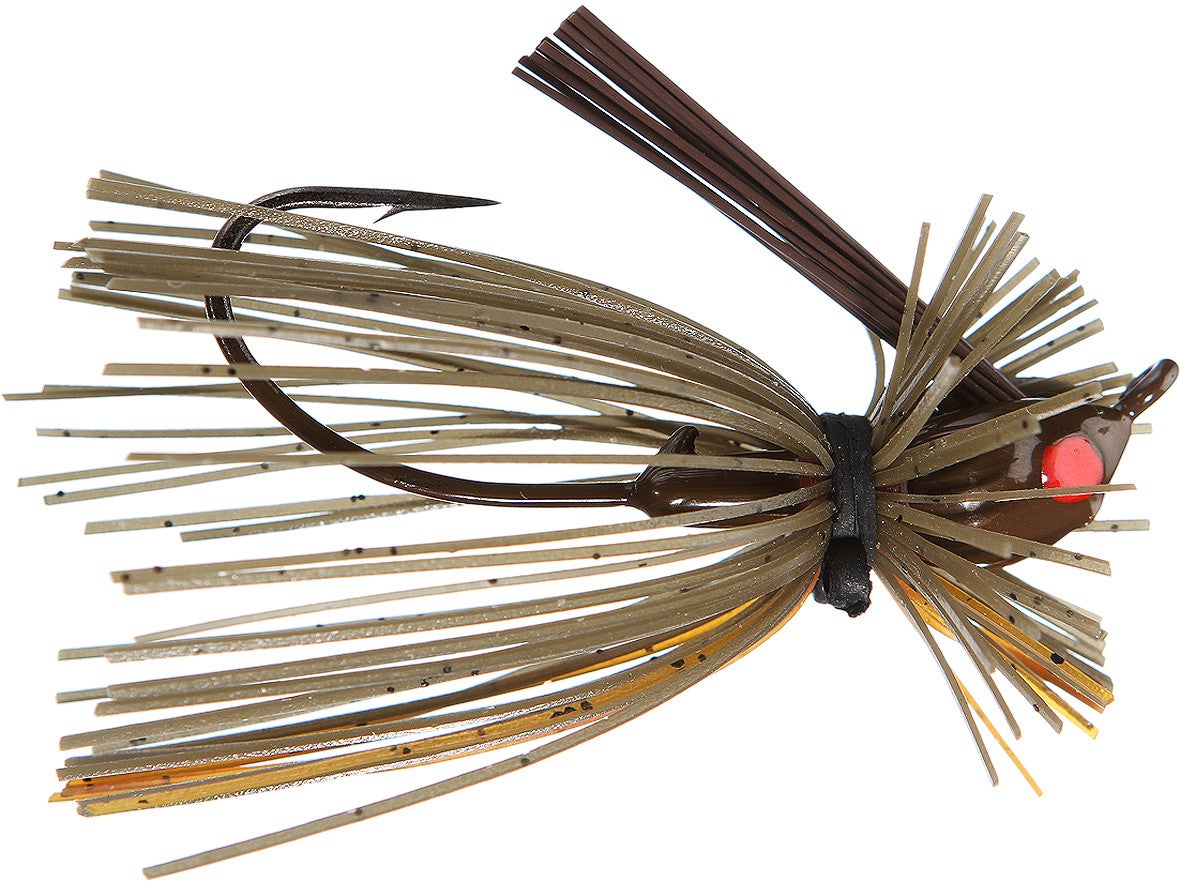 Check out the new Tackle Warehouse Exclusive Colors - TW Bama Bug, TW Clearwater Craw & TW Pumpkins!
The EF Finesse Flip'n Jig created by Jewel Bait Company is quickly becoming a "must have" bait in everyone's box. When conditions get tough and fish become finicky a smaller profile bait will get more bites. The Jewel Baits EF Finesse Flip'n Jig was designed with a special cone type head and a strong, custom-designed Mustad Ultra Point Hook that allows for fishing heavy cover. Each Jewel Baits EF Finesse Flip'n Jig comes with rattles and is available in natural fish catching colors. Sometimes power fishing needs a little finesse, that's where the Jewel Bait EF Finesse Flip'n Jig will pay off.
11 Colors
More From Jewel Baits Jigs
Customer Reviews
Comments: This jig not only no longer comes with rattles but they have removed the rattle collars so you can't even buy rattles and add them. So very frustrated with Jewel.
From: Clayton: Oklahoma 2/8/17
Comments: This jig will come through any kind of cover! I like this jig for fishing lay downs and brush piles. The hook is really strong & specially designed to keep the fish buttoned better than a round bend or wide gap. I prefer the pro spider jig for fishing rock. Jewel jigs are my confidence bait! My personal best on our local lake came from this jig!
From: 870SKF: Gamaliel, AR 10/16/15

Comments: One of the best jigs I have ever used. This is my goto jig for big bass. The hook is strong and does not bend. Never had any issues with this jig.

From: Hvang: Minnesota, USA

Comments: first off let me say that i love jewel jigs. but this jig is not at all like the rest of their products. Looks very cheep. the painted in eyes look terrible, just leave them off. and the hook will bend under the slightest amout of pressure. bad hook ups and bad quality.

From: Chip: Siler City, NC

Comments: My all time favorite jig, this along side the spider jig is a tough combo to beat. I like the compact profile of the jig and it fishes in weeds, brush and rocks really well. Put a paca chunk on and get ready to catch fish!

From: Jamal: Wichita, Kansas