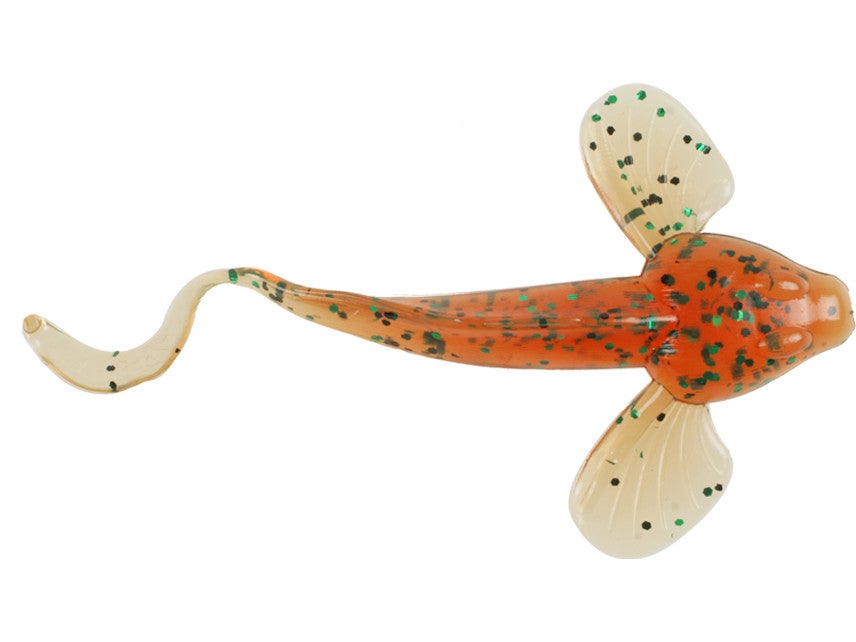 The sculpin/goby has become the forage bait for smallmouth and largemouth alike throughout the Great Lakes region. The sculpin/goby is easy prey in the increasingly clear waters of the Great Lakes. Bass are gobbling gobies like popcorn and growing fatter than ever. The Jewel Sculpin perfectly resembles this prey group that bass absolutely love. Due to not possessing an air bladder, sculpins and gobies seek refuge around rocky habitat, the perfect place to find huge bass. For best results drop shot the Sculpin or have it rigged on a finesse jig. You won't find a more anatomically correct bait than the Jewel Sculpin!
| | |
| --- | --- |
| Length | Quantity |
| 4" | 4 |
| 3" | 8 |
8 Colors
More From Jewel Baits Soft Baits
Customer Reviews
Comments: This is a great change-up lure! It works really well on a mega strike stand up. Pretty nice profile yet still compact and good action with fins and tail. Nice finesse bait, can be used with weighted wacky heads for a slow fall for spooky fish. Can be used with heavier wacky heads for covering more water or fishing a little deeper.(nose hook bro.) My favorite these days ,is the swinging head jigs, still somewhat compact but moves a lot of water and covers a lot of territory. They are very durable, so the bang for your buck factor comes into play. This is a good recommendation and I approve this review.
From: Spitwad: Sculpinville, ID 10/8/14

Comments: Fun bait. For some reason, the fish in my lake tend to hit these harder than any other plastic. Good job Jewel.

From: Brian: Los Gatos, CA

Comments: I like the 4" for searching/swimming, and the 3" for drop shot. Sometimes they want a sculpin/goby.

From: Brian

Comments:This bait is fast becoming my go to bait, very durable and well made. Pairs well with picasso football jig heads.
From:Michael: Abilene, TX
Comments:I have found the 4" to be the best of these. rig it on a drop shot or a shakey head. when shakey heading, bite off the nose of the bait so it sits flat against the jig head. pairs well with a Picasso shakedown. I have used various colors all with success. Try it in thick cover for some sweet action.
From:Matt: Westminster, CO