Jewel Bait Swim-It Swim Jig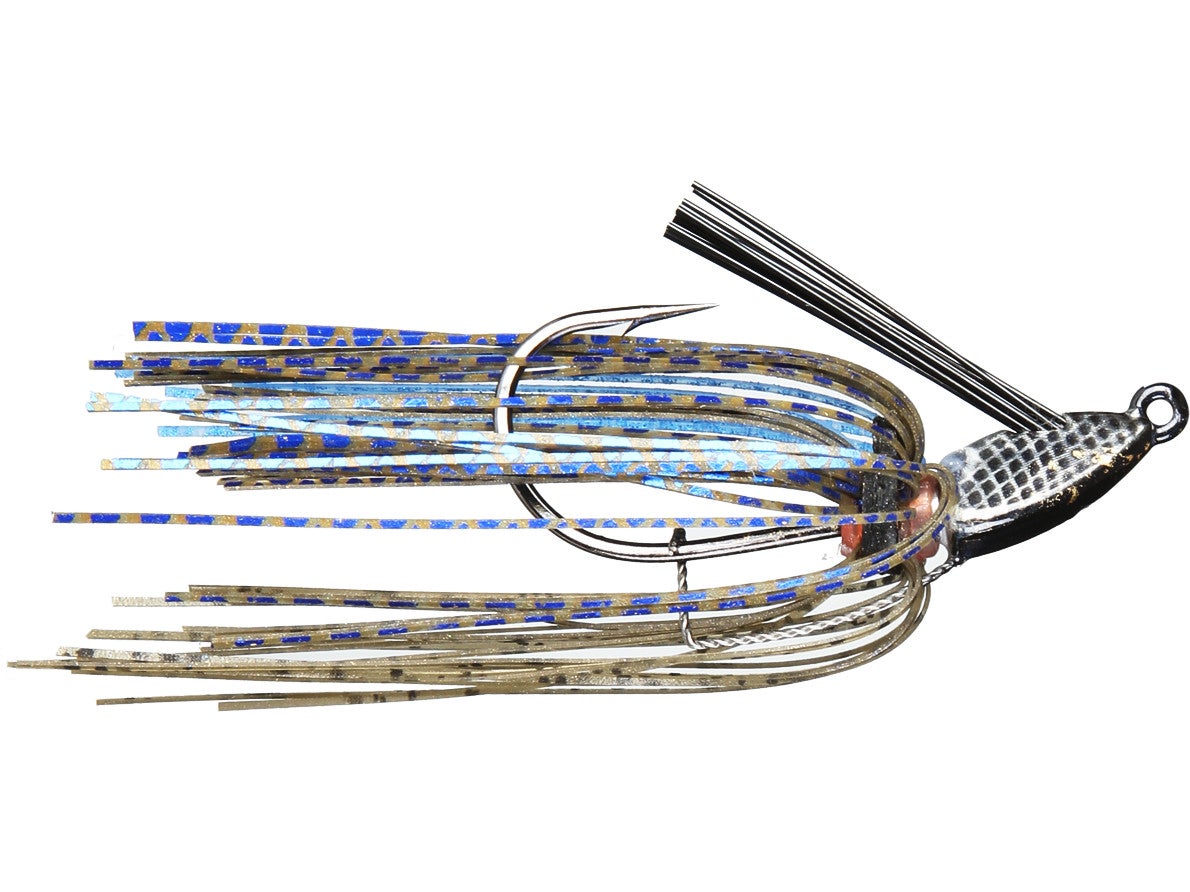 The Jewel Bait Swim-It Swim Jig offers unique swim jig properties thanks to its wide, flat head design and unique environmentally-friendly Metallulite construction. This specialized material provides the bigger bait profile, but without the added weight relative to its size - meaning it's more inclined to swim than sink like a rock (or lead). Specially designed thinned swim skirts, available in a variety of color combinations, create life-like movement and flashes of color, and the Jewel Baits Swim-It Swim Jig also features a super sharp Mustad Ultra Point Hook, as well as, Jewel's patent pending J-Lock bait keeper.
4 Colors
More From Jewel Baits Jigs
Customer Reviews
Comments: My new favorite bait. Started using the Jewel Swim It in the spring and LOVE it. The fish do to. You can fish it thru ANYTHING and the fish inhale it. I like to pair mine with the 3.8" Keitech and HOLD ON! Grass, wood, or flooded bushes! You can fish it anywhere.
From: Earl: Bull Shoals, AR 8/13/15

Comments: Outstanding Jig, drops perfect around rip rap. I use Wave Worm grubs. Hard to be disapointed with this one.

From: David: IA

Comments: Great jig! Need more colors!

From: Matt: AR

Comments: Pardon the pun, but this lure is a JEWEL. if you fish shallow running swim jig's, you simply have to try this one. the info on the package say's it all. i use the culprit 'tailgate special' trailer's and they make a superb team. i fish several of jewel's lure's and they are all primo! this swim jig is the best hooker i've ever used. jewel co. is doing some great thing's in the lure industry. their product's are priced right and the quality is second to none!

From: Wes: Salinas, CA