Johnson Beetle Spin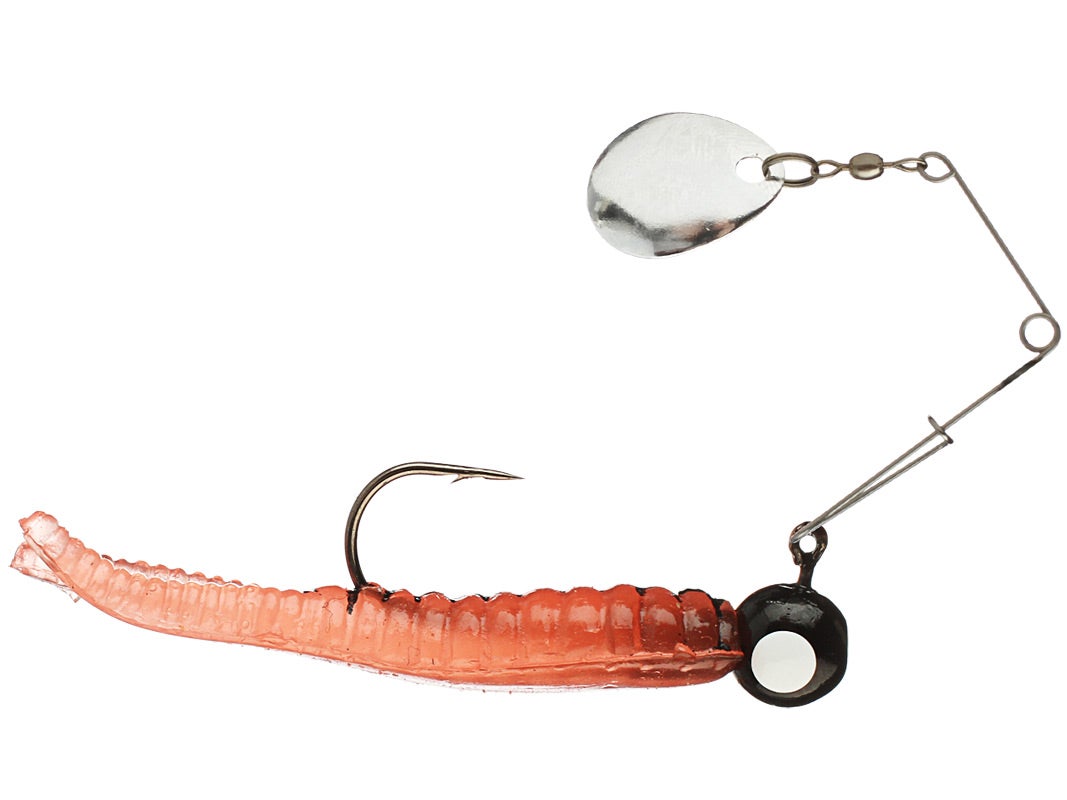 A time-tested classic, the Johnson Beetle Spin is a direct descendent of the famed Beetle Spin created by Virgil Ward over 50 years ago. Loaded with bite-sized appeal, the Johnson Beetle Spin combines a lively split-tail grub with the brightness of a nickel-plated Colorado blade. The Johnson Beetle Spin works great on a variety of species and can be fished like a traditional spinnerbait, or rigged with a bobber and used to target suspended fish. Whether you're a seasoned professional or a first time angler, no tacklebbox is complete without the Johnson Beetle Spin.
3 Colors
Customer Reviews
Comments: These were the first lures I ever used. I haven't had any for a while, and I have no idea why! So I loaded up, and set up my six year old son with one. On a farm pond within his first few casts he hooked a big ol' sunfish. You know the type - you wonder if you can hold it in your hand! A few casts later, and there's another big ol' sunny! A few casts after that and then he got his first largemouth bass. That's what I'm talking about, baby!
From: Yimmy: MD 9/8/14

Comments: use this in Australia for Saratoga... Awesome little lure, love it.

From: Matt: Brisban, Queensland: Australia

Comments: the beetle spin has put fish in the boat since the beginning of time. Classic.

From: Dustin: sugar land, tx

Comments: This is a fantastic panfish, perch, and bass lure. I always keep a few of these guys in my tackle box when I head out to a pond. The soft plastic is pretty durable, and for the price it is great! the jighook may need to be sharpened, but a nice touch to these is that the spin part can be taken off and used with another jighead or lure.

From: Dominic: Ellensburg, WA USA