Kanji Senkin X-Metal Bullet Weight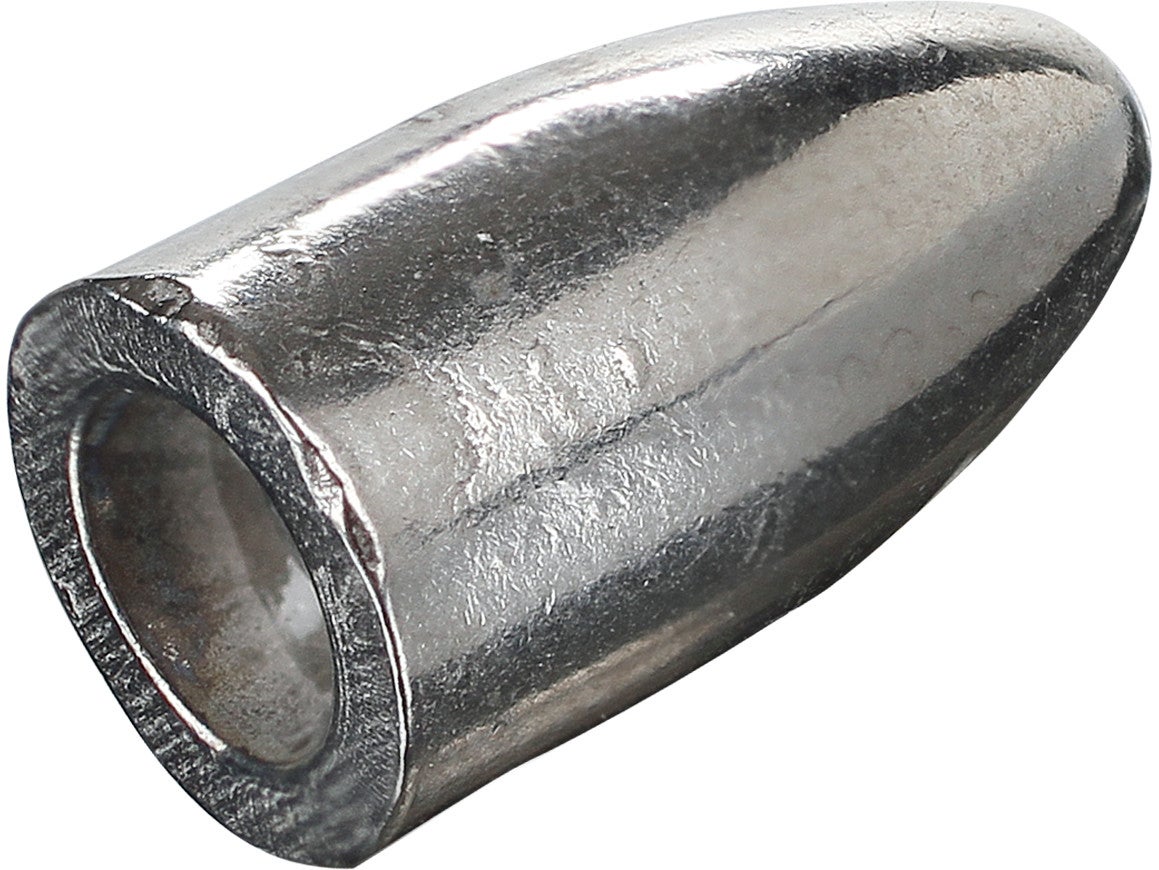 Every bass angler knows the value and use of a bullet shaped weight with its ability to pull through obstructions easily, but the use of super-dense tungsten in bullet weights is relatively new. Tungsten is almost twice as dense as lead, which means you need about half as much material to make a product that weighs the same. That translates to much smaller weights, which means they will pass through obstructions that could hang up a lead or brass weight, which would be much larger. That's only half the story on these weights. Since they are much denser and harder than lead, when you use them with a glass bead they will create a much louder clack when you shake the worm and they will give you a much better feel for the bottom when you are dragging the rig. The sensitivity difference is quite pronounced. They also seem to cast better and have the advantage of looking smaller and especially with a skinny worm, they make a better looking package, not a big, fat lead weight trailing a little skinny worm. These weights from Kanji of Japan are machined with nice round curves in the front half, not square shoulders like some tungsten weights. And, of course, they are environmentally friendly and with 23% of the acreage of freshwater in the United States having some kind of warning about eating fish, this is a way we can help.
Place Your Order
More From Kanji Bullet Weights
Customer Reviews
No customer reviews have been added yet! Be the first to write something about this product.