Keitech Live Impact Worm 10pk - $4.29
The Keitech Live Impact is a ringed body, forked fin tail finesse bait. The Live Impact is a super buoyant worm with natural squid scent. The Live Impact is extremely versatile, Texas rig, drop shot, jig head, wacky and jig trailer are all effective ways to fish this bait. In the middle section of the body, there is a no-ring section that indicates the best position to wacky rig.
Keitech Jig Head Live Impact Video
Comments: GREAT GREAT GREAT bait for drop-shotting. It always catches fish for me.

From: Ricky: Diamond Valley Lake CA.

Comments: Awesome baits. Very slender and short, which gives them a compact profile. Great colors patterns; superb cold water baits. They've done wonderful for me on a drop shot or shakey head. A lot of people say it's a small bait for a shakey head, but it's phenomenal for filling a limit.

From: Zach: NJ

Comments: I just starting using the Live Impact for drop shotting this spring. It has consistently caught fish when nothing else would work. Great subtle swimming action as the bait suspends in the stike zone. I rig it with a 1/0 Gamakatsu drop shot hook and 1/4 oz drop shot weight with a spinning rod and 8-10lb test flourocarbon line. I highly recommend this bait.

From: Terry: Boston, MA

***Note: If you have questions about this product or need assistance with an order please email your questions to info@tacklewarehouse.com
View Large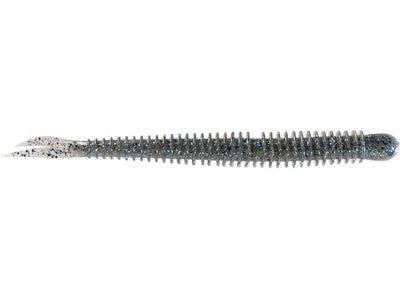 5 Available Colors
More Keitech Soft Plastics