LIVETARGET Gizzard Shad Crankbait - $12.99 to $13.49
Delivering an incredibly lifelike imitation of one of the most prolific baitfish in the US - the Gizzard Shad - the Live Target Gizzard Shad Crankbait combines exceptional detail and a tantalizing action to accurately mimic this popular bass meal. Gizzard Shad are a schooling baitfish, native to Eastern and Central North America. They congregate along weed edges and over sandy and rock shoals, a big reason why bass and anglers target those same areas. Available in a variety of colors to adapt to changing fishing conditions, the Koppers Live Target Gizzard Shad Crankbait dives quickly thanks to its durable bill, and delivers a realistic presentation bass have trouble passing up.
| | | | |
| --- | --- | --- | --- |
| Live Target Gizzard Shad | Length | Depth | Class |
| GZC51M | 2" | 3-5 feet | Suspending |
| GZC70M | 2 3/4" | 5-7 feet | Suspending |
| GZC89M | 3 1/2" | 7-9 feet | Suspending |
View Large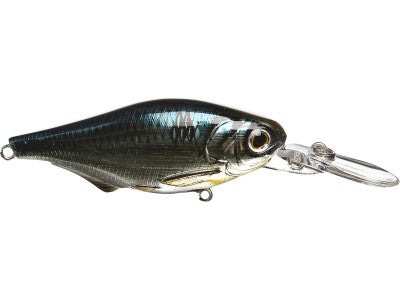 More LIVETARGET Crankbaits
Comments: im with ake on this one i kill them on the detroit river and lake st-clair with this thing they kill it if you crank it down then stop pause for 1-2 seconds and small twitch then reel.

From: Shawn: tecumseh,ontario,canada

Comments: Best Detroit River Smallmouth Crankbait, Multiple 3 lbers and even many largemouth and walleye. recomend this lure no doubt about it

From: Jake: Amherstburg, Ontario, Canada

Comments: This bait flat out works. My first day of using this bait I caught boat loads of 2 ibers, some 3 ibers, and a 4 and 5 iber.

From: Justin: Cincinnati, OH

Comments: My go to crankbait. Amazing action and detail!

From: Kieran: Howell, MI

***Note: If you have questions about this product or need assistance with an order please email your questions to info@tacklewarehouse.com