LIVETARGET Threadfin Shad Baitball Squarebill Crankbait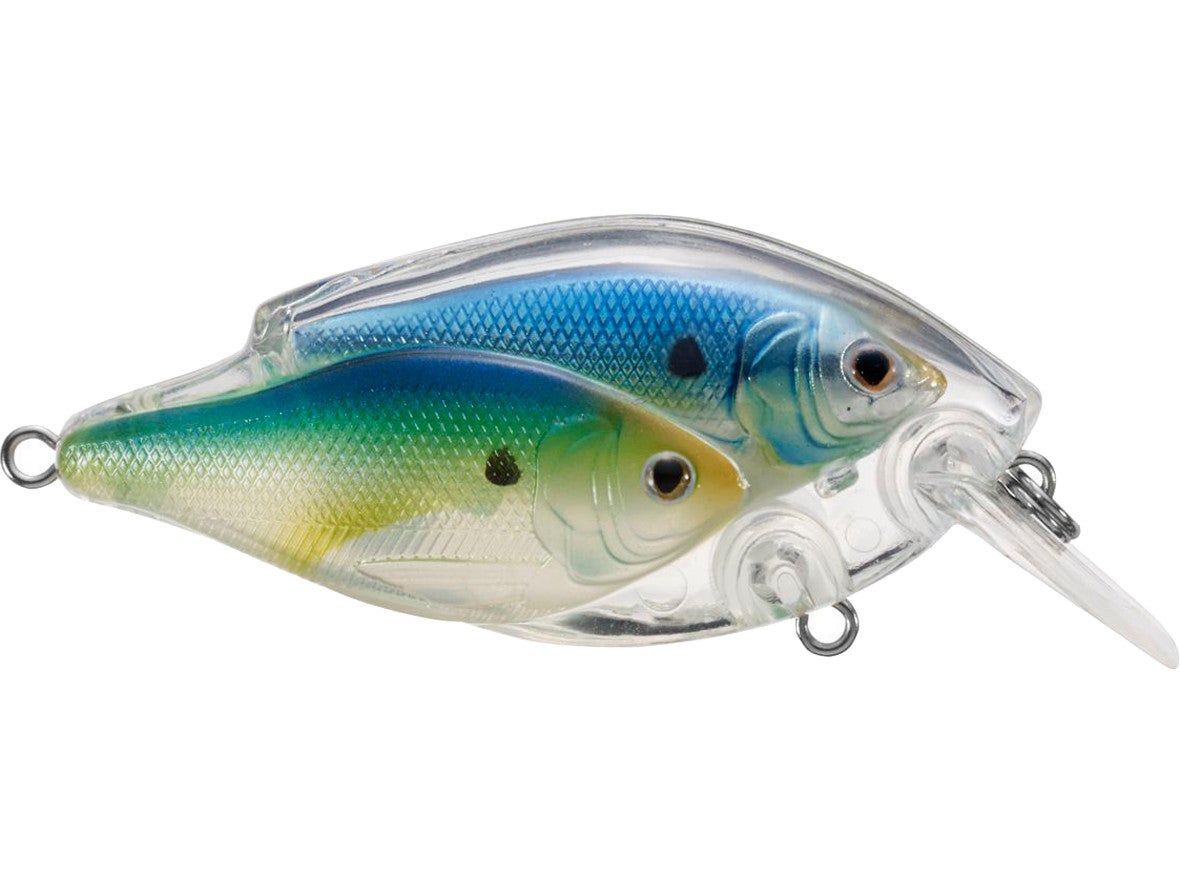 2013 ICAST Overall Best of Show Winner
Designed for luring bass lurking in the shallows, the Live Target Threadfin Shad Bait Ball Squarebill Crankbaits are part of Kopper's award-winning Bait Ball series. Each bait is molded around multiple threadfin shad profiles, giving it the appearance of a small bait ball that has broken off from the school. Live Target realized when bass see the Threadfin Shad Bait Ball Squarebill Crankbait moving through the water, or any crankbait for that matter, they don't see it as a single baitfish, they see it as a small bait ball. The size of a crankbait actually more closely resembles 3-5 baitfish tightly packed together rather than one giant baitfish. The combination of the Threadfin Shad Bait Ball Square Bill Crankbait's proven action and multiple baitfish profiles triggers the impulses of foraging bass, and allows you to present multiple baits without having to throw an umbrella rig. Available in a range of proven colors, the Koppers Threadfin Shad Baitball Squarebill Crankbait takes crankbait fishing to a whole new level.
| | | | | |
| --- | --- | --- | --- | --- |
| Live Target | Length | Weight | Depth | Class |
| Threadfin Bait Ball Squarebill | 2-3/8" | 1/2oz | 3-4ft | Floating |
7 Colors
More From LIVETARGET Crankbaits
Customer Reviews
Comments: Was very excited about this bait, so I picked up one and waited for warmer weather!! First ten minutes fishing with this bait the bill broke!!! I thought WOW 15 dollar bait broke after 15 casts! Don't know what broke it exactly but either way I was mad. So I called Koppers and was given two after a couple of emailed pics and waiting a few weeks !! So I thought maybe I got a bad one, then I tried the new one and within the first hour the next one's bill had broke on a submerged branch!! So save your money not worth 15 dollars rather have a LC or 3 KVD's!!!!!
From: Ronnie: MD 5/14/14

Comments: I recently purchased the pearl grey crankbait, it looks 10x better in your hands, once the water opens up, i will be using this bait right away, and i will post again, so stay tuned but from first looks, this bait makes me feel like it will be a winner!
From: Stephen: Manchester, CT 3/7/14
Comments: Works!!! caught 2 with this the other day on a tough body of water. works great when they're keying in on shad.
From: Slade: Cali