Lake Fork Craw Tube 7pk - $4.99
The Lake Fork Tackle Craw Tube provides the best of both a crawfish and a tube lure. The Craw Tube features a hollow ringed body, crawfish claws, and backed with a tube style skirt. Lake Fork Tackle has made the head of the bait solid, allowing the bait to remain secure to the hook. The Craw Tube takes all of the best characteristics of flipping and pitching baits and combines them into one unbelievable fish-catching package.
Comments: love these tubes. i love flipping soft plastics and these things never fail me. pretty durable too. 1/4 ounce weight texas rigged on a 4/0 heavy cover hack attack flippin hook and the slow tantalizing fall kills it. GET U SOME!

From: Tyler: The Nasty Nati, Ohio

Comments: Always have one of these tied on. Definitely one of my go to baits! Never leave home without these!

From: Elliott: Tanner, AL

Comments: So these guys were fishing by me then they moved down and i took there spot and they told I probaly wouldnt catch anything because they have been fishing all day there.So the first cast with this crawtube (fork secret) I had a solid 18 incher,there faces were suprised as ever when they saw what i caught.So that was a fun time....get yourself some lake fork crawtubes and catch some fish.

From: Noah: IA

Comments: Fished with these for the last few months and have caught some really nice bass. Texas rigged with 3/8 ounce weight in the crawfish color.

From: Todd: Arlington, VA

***Note: If you have questions about this product or need assistance with an order please email your questions to info@tacklewarehouse.com
View Large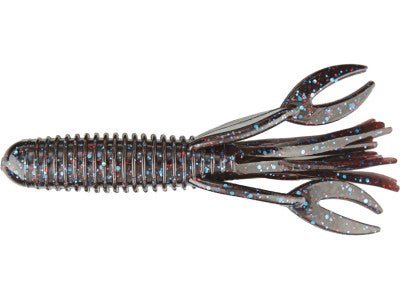 16 Available Colors
More Lake Fork Soft Plastic