Lake Fork Flipper 7pk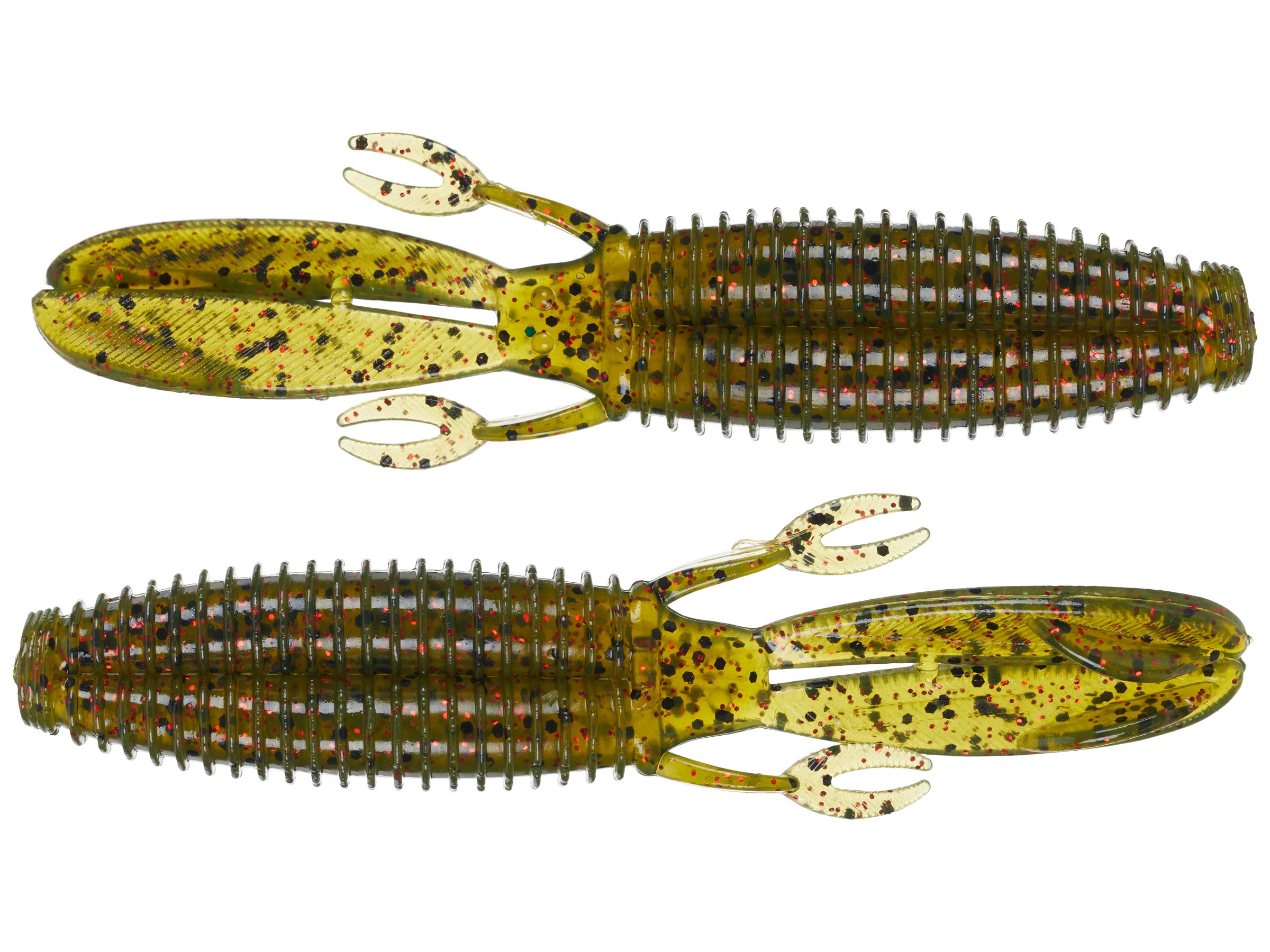 The Lake Fork Flipper features a ringed body with an indented center section which allows for easier rigging and better hook sets. The large fins extending from the end of the bait can be split to allow them to move independently, and create more fish enticing action. Because of its unique design, when the bait is hopped along the bottom, it will come toward the angler and then glide slowly back into the opposite direction, creating an erratic fall that triggers bass to strike. Great for flipping at targets such as stumps, logs, lay downs, boathouses and matted vegetation, the Lake Fork Flipper is also great on a Carolina Rig. Pro-tested and tournament-proven, Lake Fork Trophy Lures' mission is to provide anglers with innovative, quality fishing lures that are reasonably priced and made in the USA.
7 Colors
More From Lake Fork Tackle Soft Plastic
Customer Reviews
Comments: I believe these are better than the reaction innovations or missile d bombs, however, the havoc pit bosses give them a run for their money. Great bait for flipping.
From: Jake: USA 6/16/14

Comments: In terms of VALUE, you know, best bang for your buck...these are just ok....If money is no object and you can afford to drop $200 to buy 50 bags, you'll be happy, because they do catch fish. I caught tons of fish using magic craw swirl, but like everyone else says, they don't last long. One or two fish and these are just SHOT, but the look, scent, and action are very good.

From: Keegan: The Frozen North

Comments: Decent beaver style bait, but as stated below, not all that durable, especially if you expose your book in the groove. If a smaller fish hits it, you can bank on having to put a new one on because of torn off flaps. My favorite substitute for this one is the yum wooly bug. Similar profile and tremendously tougher.

Comments: Great bait, i love the the flappers open up on the fall, just horrible durability. they will rip before i even catch a fish on them.

Comments: Sweet bait. got tons of 3-5 pounders flipping this bait. junebug is a great color for bad water clarity

Comments: i disagree with Tyler. these baits are awesome! picked up a pack the other day and they outfished the sweet beaver 5 to 1! and that was at brookville lake where the bass just do not bite! great bait!!!!!

From: Rob: Cincinnati, OH

Comments: Terrible bait.At almost 5 bucks a bag go with the berkely chigger craws or the sweet beavers. flipped this bait under docks and in heavy cover and not a bite. switched to a chigger craw and got bit. caught 6 in a row. i do not recommend this bait to anyone.

From: Tyler: Cincinnati

Comments: Catches fish but not very durable

From: Derek: Waco, TX