Lake Fork Fork Frog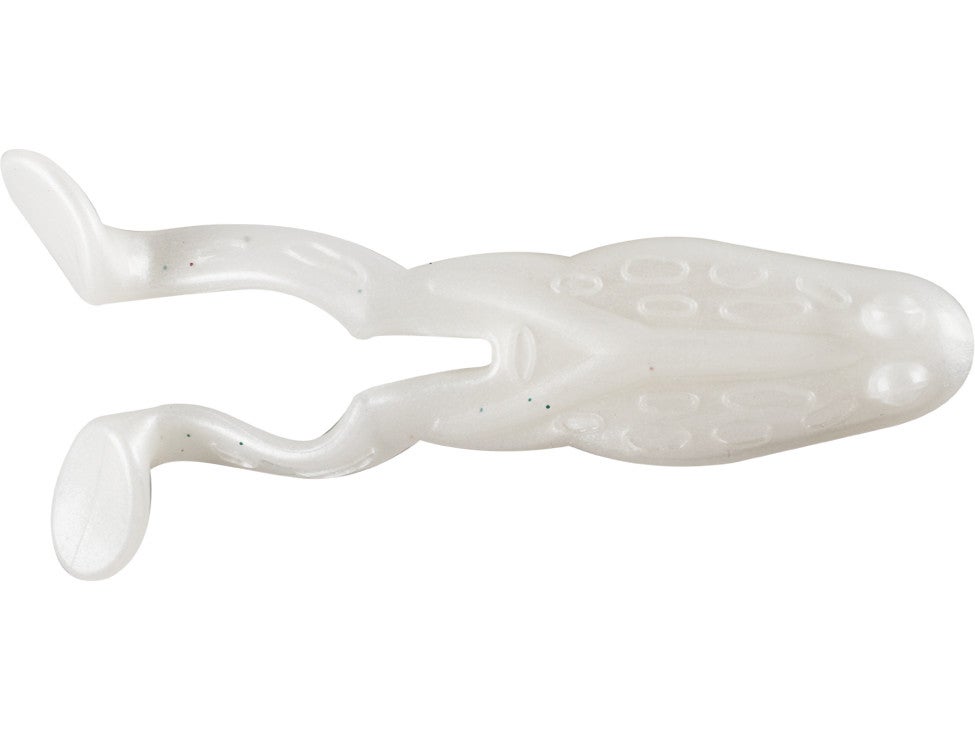 The Lake Fork Frog features legs that extend from the body at a 90-degree angle. This creates more resistance, and in turn it allows you to fish the Fork Frog extremely slowly, while still creating a commotion on the surface. Fishing it slowly also helps bass key in on the bait, resulting in fewer misses. Loaded with garlic and salt scent like all Lake Fork Tackle soft plastics, it also has a convenient groove in its belly for easier rigging and better hooksets. Accurately imitating the physical features of a frog, the Lake Fork Frog is available in a variety of effective colors. Pro-tested and tournament-proven, Lake Fork Trophy Lures' mission is to provide anglers with innovative, quality fishing lures that are reasonably priced and made in the USA.
9 Colors
More From Lake Fork Tackle Soft Plastic
Customer Reviews
Comments: Casts well and works well on a slow retrieve, but it's action is pretty subtle compared to a rage shad. That's okay though for glass calm conditions when a rage shad might be too much. Occasionally will not track right but if you rig it right that shouldn't be an issue. Overall, not as good as the rage shad because it only works well in very calm waters. Still, worth having a few of.
From: Tyler: Grand Junction, CO 7/12/15

Comments: Awesome frog, i ordered some other items from LFT and they always send a baggie of samples with your order. I got a frog with my last order. i fished last weekend and got some bites on a horny toad, but switched to the LFT frog and caught several nice fish and hooked a huge fish that broke my line. great action on this frog. I will be buying some of these for my next trip.

From: Steve: Houston, TX

Comments: Great leg action, whether your burning it across pads or letting it drop under the water on a slow retrieve. Consistent producer.

From: Rodney: Richmond, VA