Lake Fork Hyper Freak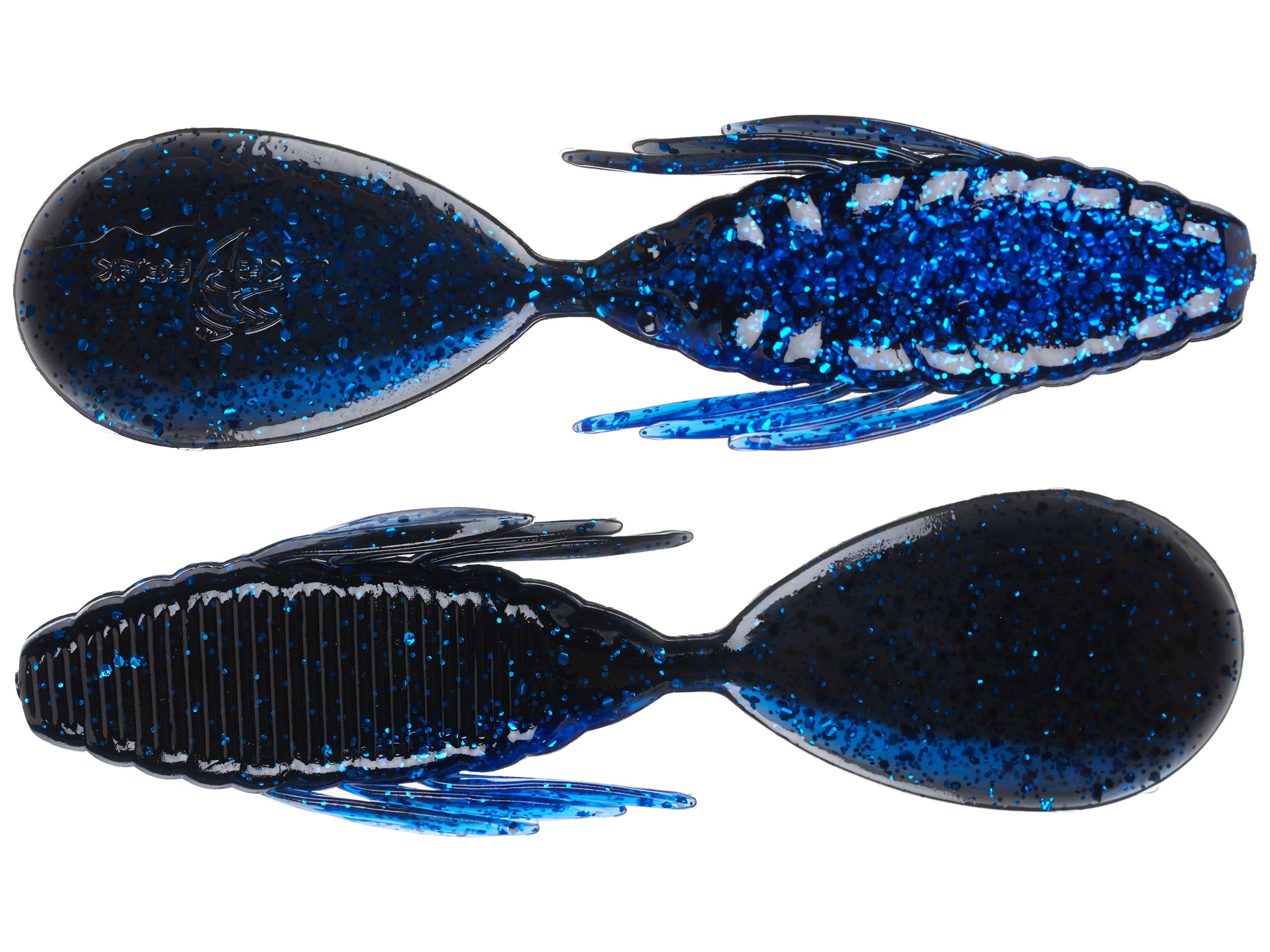 The Lake Fork Tackle Hyper Freak is a slender, ribbed, flat bodied creature bait. The gliding action of the Hyper Freak combined with the strong vibration and water disruption of its unique paddle tail brings life to this bait. Three long legs, approximately one inch long give the Hyper Freak balance on the fall. Cut the beaver tail down the center to give the bait more flapping action.
| | |
| --- | --- |
| Length | Quantity |
| 5" | 6 |
| 3.75" | 10 |
14 Colors
More From Lake Fork Tackle Soft Plastic
Customer Reviews
Comments: Best chatter bait trailer available! Tail does get bit off very easy which makes it very expensive to fish!! Well worth the money but it would be nice to get more than 1 or 2 fish per bait!
From: Derick: Lindsay, TX 3/5/14
Comments: put one on a skirt less football head and filled my limit with less than an hour left on an offshore rock pile that had been fished all day.

From: Bryan: west texas

Comments: Excellent action with the tail. only downfall is that the connection between the body and the tail is thin thus making it easy to break off. I learned my lesson and have more than 15 for a day of fishing.

From: Dan: Lincoln, ne USA

Comments: fantastic bait for fishing beds during the spawn. dont hesitate to buy a package of hyperfreaks!!

From: William: TX

Comments: Nailed a 5 pounder on the 3.75' black neon, amazing bait!

From: Ross: NY

Comments: great bait, im hard to impress when it comes to baits and this is my second favorite with rage craws being first. both sizes are excellent and for some reason it seams like big fish just love this bait. give them a try and you wont be disappointed.

From: Bembo: East TX

Comments: greatest bait ever

From: Charlie
Comments: These are awesome as a jig trailer or on a t-rig great little baits as well as all the LFT line up.

From: Lance: Livingston, TX

Comments: the only fish i catch on the 5" are all bigger bass, for some reason smaller bass seem intimidated by the 5". excellent bait and i always find myself buying more of them. i have used them for punching and still have not any problems with the paddle tail coming off.

From: Rod: Big Bass Country

Comments: awesome bait.. strong garlic smell, i have caught some really good size bass with these, flipp em, punch em, swim em, use them on a jig. they are pretty universal and the 5" is the perfect size.

From: Jim: Ft Polk, LA

Comments: THESE ARE GREAT CREATURE BAIT'S! IF YOU FLIP OR CAST, USE THESE. IF THERE'S WEAK SPOT, IT'S WHERE THE FLAPPER CONNECT'S TO THE BODY OF THE LURE, BUT FOR ACTION, THEY EXCEL! I USE THE JEWEL JIGHEAD'S IN THE ROCK'S AND TEXAS RIG FOR FLIPPING. USING A 1/16 OZ. BULLET WT. AND TEX/RIG, THEY GLIDE THRU THE WATER.

From: Wes: Salinas, CA