Lazer Trokar Extra Wide Gap 3X Treble Hook 2pk - $6.99

The Lazer Trokar Wide Gap 3X Treble Hooks feature a shorter shank, which allows you to get away with using larger hooks, as well as a wider gap to increase hooking potential. Trokar bolstered also bolstered the wire diameter of the hook to 3X, and used a unique tempering process, specifically tailored to bring out the maximum strength potential of the ultra-high carbon steel Q741 wire. The result is a stouter hook that allows for aggressive hook-sets and intense fights, as well as, just the right amount of flex to resist breaking. Like all Lazer Trokar hooks, they also feature Trokar's unique surgically sharpened three-sided hook points - making them twice as sharp as any other hook on the market. Proven in tests to penetrate with half the pressure required for other leading hooks, the Lazer Trokar Extra Wide Gap 3X Treble Hooks have what it takes to beef up the hooking power of your hardbaits and land more fish.
Comments: i love my lews lazer speed mag. way worth the money. so i purchase this reel for heavy duty fishing. so far i love this reel super smooth no noise casting is super smooth and far. love the paddle knob. it looks ugly but super comfortable after casting all day my fingers dont blister or hurt. i will be saving for one of the pro series.
From: Nick: MO 4/2/14
Comments: Amazing product! Much sharper than any other treble on the market. Price is a little steep, but for tournament day, these are the best option if you want to stick every fish.

From: Austin: Mississippi River

Comments: Love these trebles! Size, sharpness and fish holding ability exceeds the triple grips and others.

From: Derek: CO

Comments: they rust way to easy too they suck

From: Wade
Comments: No sharper than a Gamakatsu and 7 bucks for 2 hooks!!! LOL I bet they will cut the price down to 4$ and still wont be able to sell these things. What a marketing disaster Trokar.

From: Jeremy: P-Town, PA

Comments: This is just ridiculous. Do they realize we have been fishing crankbaits without these hooks? Even Stevie Wonder can see this is highway robbery.....

From: Rob: Virginia Beach, VA

Comments: cant go wrong with gama ewg

Comments: Finally they got the treble hooks in, ive been waiting a while!!!

From: Kaleb: Lakeland, FL

Comments: $3.50 per hook? Get real.

From: Total Overpriced: Nowayjose, CA

Comments: I was really excited about these hooks becoming available but 7 dollars for 2 treble hooks......get real. If they put more in a set I would buy these in a heartbeat but this is ridiculous

***Note: If you have questions about this product or need assistance with an order please email your questions to info@tacklewarehouse.com
View Large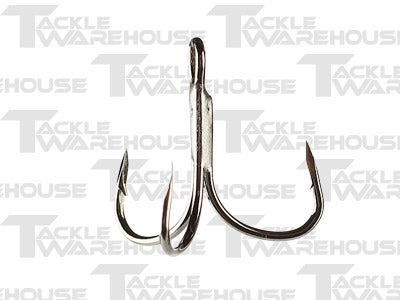 More Trokar Hooks