Lazer Trokar Round Bend 2X Treble Hook 2pk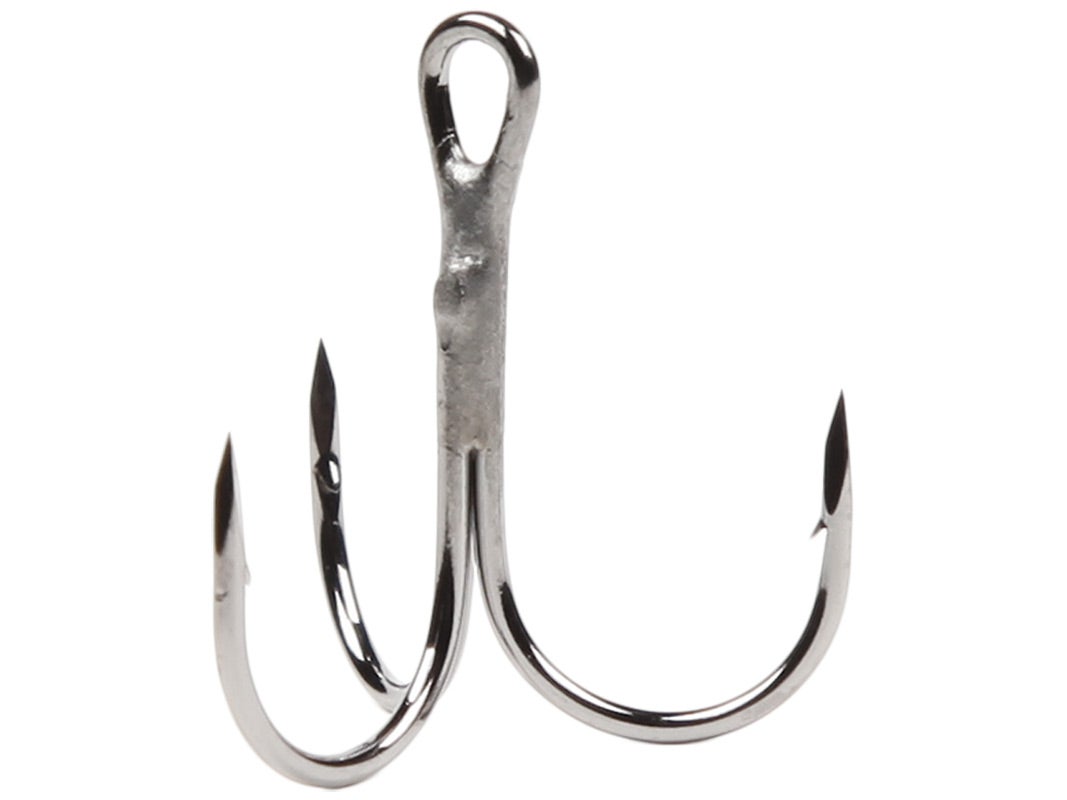 The Lazer Trokar Round Bend Treble Hooks feature a classic round bend design and 2X strong wire construction, making them a great choice for a variety of hard bait applications. They also feature a shorter shank, which means you can get away with using a larger size hook to increase hooking potential, and the hook won't hang down too far and interfere with your baits action or increase snags. A wider gap also helps further increase hooking potential. Trokar also used a unique tempering process, specifically tailored to bring out the maximum strength potential of the ultra-high carbon steel Q741 wire. The result is a stronger hook that allows for aggressive hook-sets and intense fights, as well as, just the right amount of flex to resist breaking. Like all Lazer Trokar hooks, the Lazer Trokar Round Bend Treble Hooks benefit from Trokar's unique surgically sharpened three-sided hook points - making them twice as sharp as any other hook on the market.
Place Your Order
More From Trokar Hooks
Customer Reviews
No customer reviews have been added yet! Be the first to write something about this product.