Lindner's Angling Edge: Hardbait Bass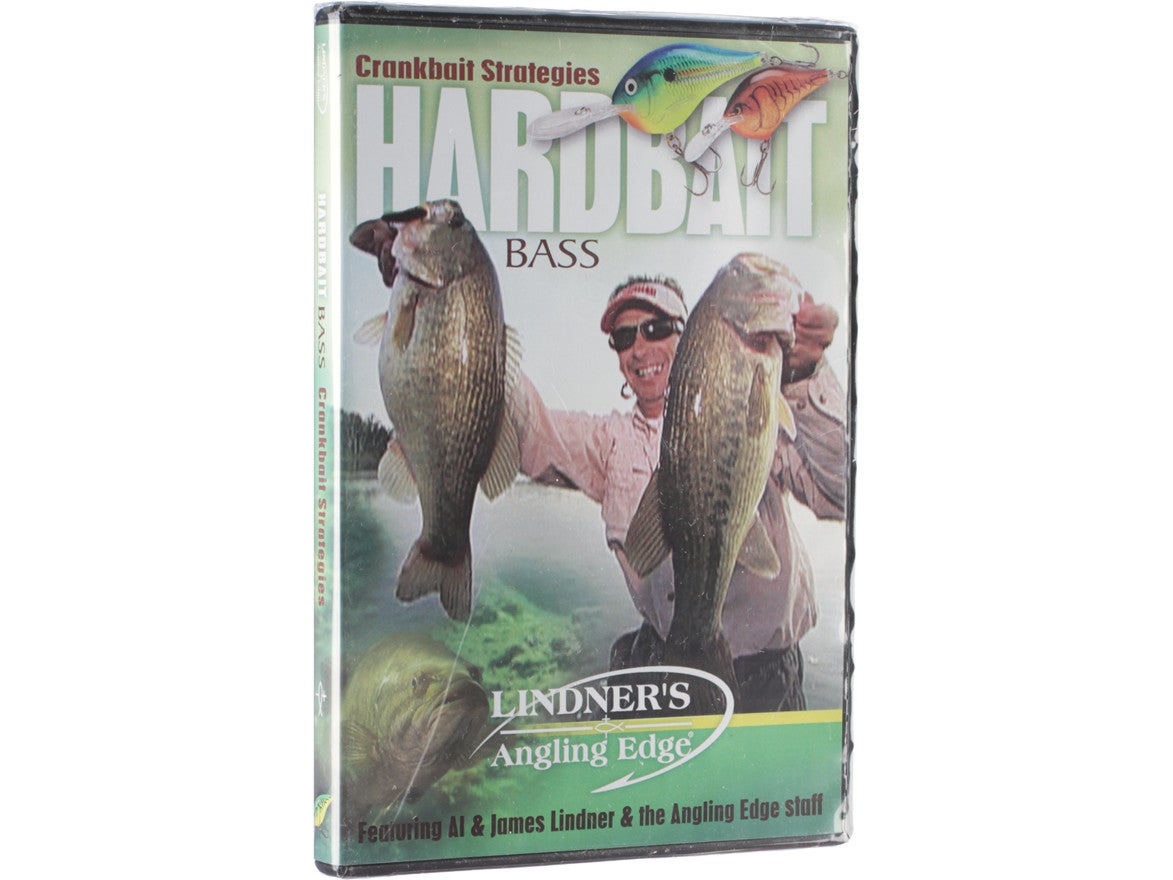 With so many different styles, actions, colors, and shapes of hardbaits, choosing the correct one can be a dizzying experience. The Lindner Angling Edge: Hardbaits Bass DVD goes into detail about how to select the right lure for your fishing conditions. The Angling Edge staff talks about the differences between hardbaits and how each one appeals to a certain depth, type of cover, water color, food source, and temperature. Join Al and James as they share their wealth of knowledge in an attempt to simplify the complex world of hardbaits in the Lindner's Angling Edge: Hardbaits Bass DVD.
Lindner's Angling Edge is co-hosted by hall-of-fame anglers Al and James Lindner and members of the Angling Edge staff. Each episode of Lindner's Angling Edge tackles in-depth tactics, strategies, and features tips from well-known angling experts. The half-hour, single destination format highlights the step-by-step process of interpreting local fishing conditions. Join the Lindners in the boat as they show you how to catch fish like a pro.
More From Lindner's Angling Edge DVD's
Customer Reviews
Comments: Good video for beginners. Most of this video are of the guys just catching fish. A few important pieces of info here and there.

From: Joshua: Lansing, NC