Lobina Rico Blems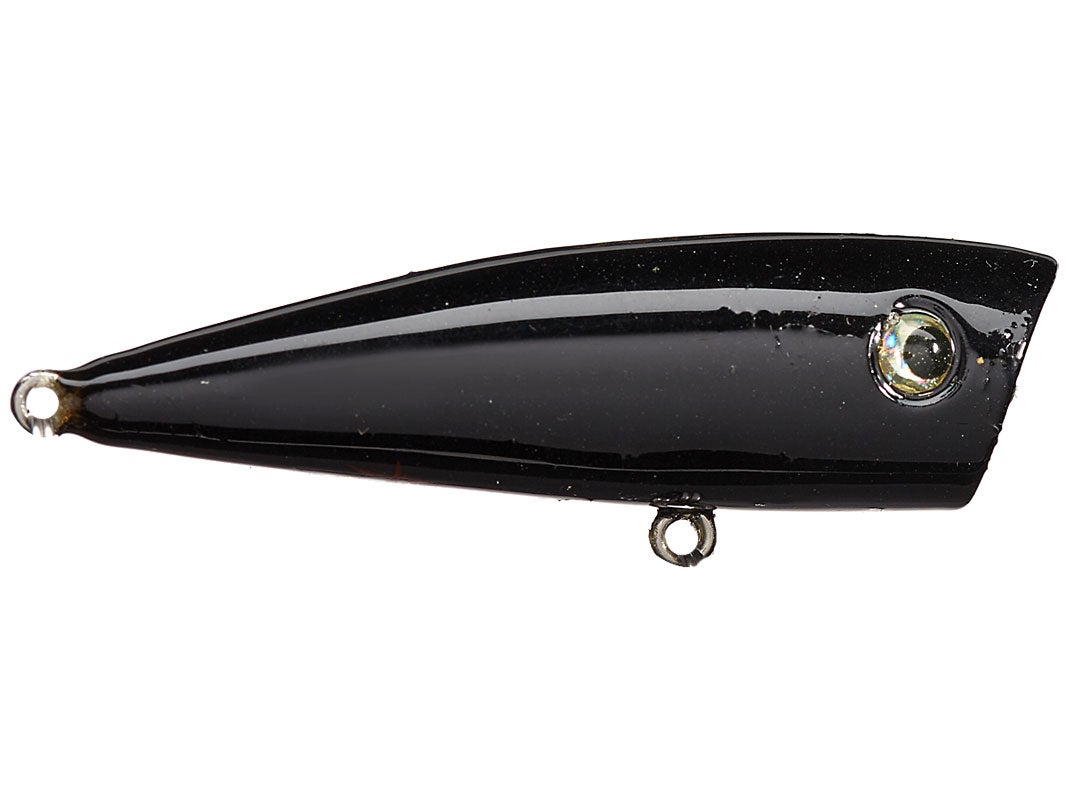 PLEASE NOTE: DO NOT Come With Hooks & Colors MAY VARY.
The Lobina Rico Blems deliver the same popping and spitting action as the originals, but small cosmetic flaws didn't allow these lures to pass Lobina's strict quality control. Now, anglers can stock up on these incredible lures at an amazing price!
Designed to imitate a panicked baitfish at the surface, the Lobina Rico Blems feature a special concave mouth that produces just the right amount of splash in front of the lure. A go-to topwater bait for circuit pros, the Lobina Rico Blems are built with prismatic 3D eyes that give it a dazzling presence in the water. For even more attraction, the Lobina Rico Blems come with a boisterous rattle system that calls bass up to the surface. Capable of delivering mile-long casts, the Lobina Rico Blems are a great way to fill up your tacklebox at a discounted price, but act quick because quantities are limited and once their gone, they're gone for good.

Please Note: Lures do not include split rings or hooks. In addition, they are also stamped with a small Lobina logo to differentiate them from the regular Lobina Ricos.
| | | | |
| --- | --- | --- | --- |
| Lobina | Length | Weight | Class |
| Rico | 2-3/8" | 1/4oz | Topwater |
| Rio Rico | 2-7/8" | 7/16oz | Topwater |
0 Colors
More From Lobina Topwater Baits
Customer Reviews
Comments: awesome deal, received them yesterday. could not even see a blemish on them. Great buy for a RICO!!!