Loc-R-Bar Lock Alarm System - $229.50
When properly installed, the Loc-R-Bar Lock Alarm System secures all deck lockers by extending across the entire deck surface, gunwale to gunwale. Even if thieves break out your hatch locks, they won't be able to open the lockers to get to your equipment.
And just in case - the Lock-R-Bar Lock Alarm System includes the Loc-R-Bar Padlock Alarm, which features a 100-decibel alarm built into a hardened steel and zinc-alloy padlock. The alarm is set to sound for ten second intervals every time the padlock is disturbed - making it difficult to get a pair of bolt cutters around the lock without bleeding from the ears. Keep your gear safe with the Loc-R-Bar Lock Alarm System.
Includes:
-Loc-R-Bar
-Secure Brackets
-Loc-R-Bar Alarm Padlock
No customer feedback has been added yet! Be the first to write something about this product.
***Note: If you have questions about this product or need assistance with an order please email your questions to info@tacklewarehouse.com
View Large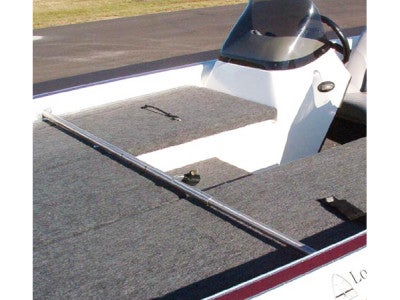 Place Your Order