Luck-E-Strike Bass Magic Swimbaits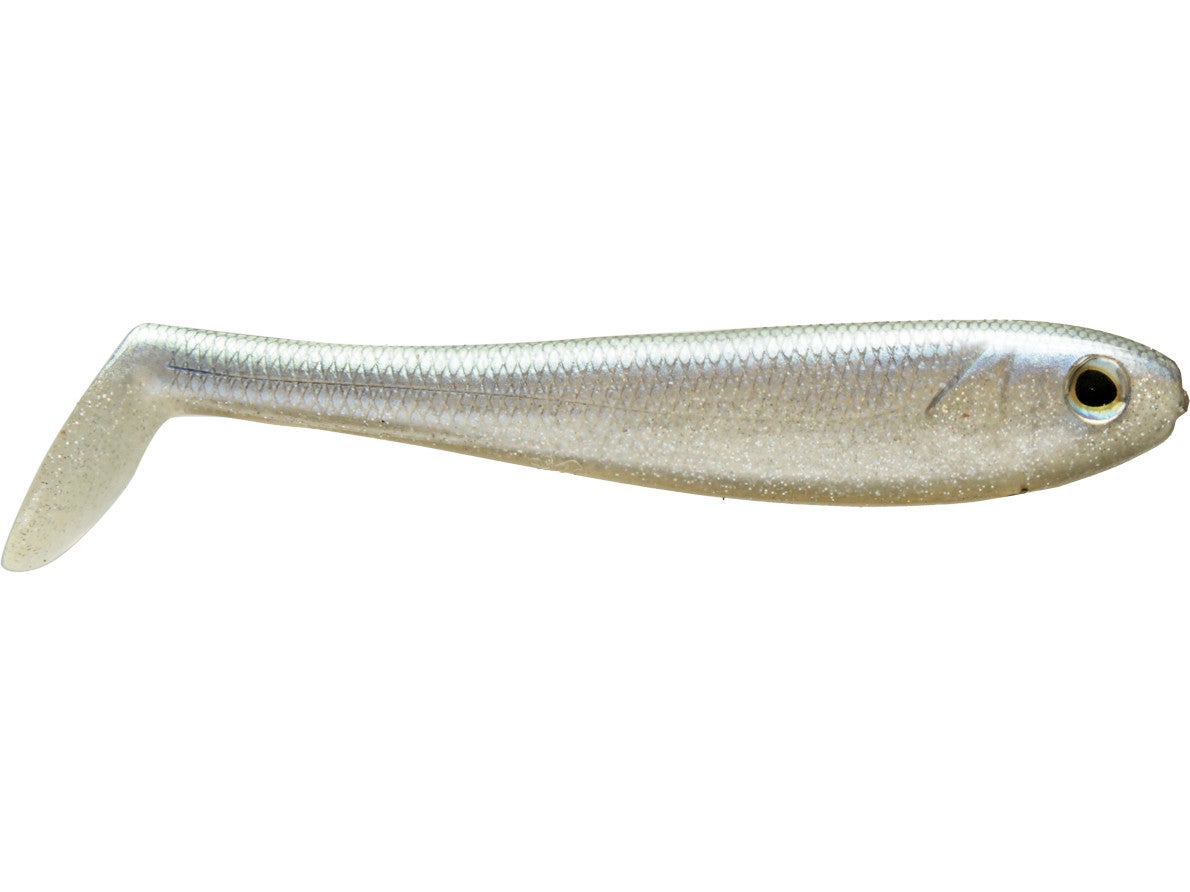 The Luck-E-Strike Bass Magic Swimbaits are durable, hollow-bodied swimbaits featuring ultra realistic finishes, including lifelike scale patterns, gill plates and 3D eyes. Their paddle tails kick enticingly, driving bass crazy, and eliciting violent strikes. Available in a range of colors, get your Luck-E-Strike Bass Magic Swimbaits today.
| | |
| --- | --- |
| Length | Quantity |
| 3.5" | 7 |
| 4.5" | 6 |
| 5.5" | 5 |
| 6.5" | 4 |
7 Colors
More From Luck E Strike Swimbaits
Customer Reviews
Comments: 8/0 hooks are perfect for the big rubber 6.5 inch swimbaits. Swimming action is superb on the big rubber. Bite offs are common though up in the north, so I do suggest a leader.
From: Alex: WI 4/4/16

Comments: this swimbait is ok. I have the 3.5 in in the black diamond color. They swim decent. But they could've done so much better on the durability. There is a thin clear covering on it that tear and shreds way to easily. There are only 2 hooks in a pack of 3 baits. I was using it on one of my Alabama rigs and they swim ok but I will not be buying anymore because of the durability problem. I will just stick to my mud minnows and money minnows they swim just as good or better and are way more durable. I do like to price on these though They could also have more hooks in a pack. And make a pack just for Alabama rigs

From: Austin: Chattanooga, Tn, USA

Comments: i have already left a comment saying how good this bait is but i just want to give everyone a tip, when your texas rigging it with a keel weighted hook and it gets torn up just nose hook it like a drop shot basically with the keel weighted hook and it swims perfectly for 3 or 4 more fish

From: Trevor

Comments: The 4.5in is killer but the 3.5 doesn't swim well because the paddling tail is too small. You have to burn it to get the tail to kick

From: Chris: Ohio

Comments: I bought these swimbaits and went fishing for 2 hours. The water was 52 degress and i casted it up into 2 feet of water and pulled it through the weeds. I caught so many fish i went through 5 of these in 2 hours. I was using the 4.5 inch in baby bass and i would recommend them. buys these for sure. best swim baits out there. i was fishing them weedless on a weighted swimbait hook.

From: Conner: Buffalo, MN

Comments: This is the only thing the bass in the pond i frequent will hit, and when they hit it they tear it off the hook. The thumping action of the tail drives them crazy. Awesome lure and I will not use another kind of swimbait from now on.

From: Tom: Albany, GA

Comments: These are really a head up on the competition, the durability is typical of most hollowbodies, but the action is just killer, i was catching fish on back to back casts on this until i ran out. I refuse to release the magic color and size. You'll have to find that out for yourself.

Comments: These are the first swim baits i have ever used and boy can i say they are amazzzinggg! the first time i used them i was fishin for about five hours without a bite and tied one of these on and rigged it weedless, started fishing in about a foot to two feet deep and started pulling fish out one after another! only swimbait ill use now! u must buy!!!

From: Trevor