Lucky Craft Flat CB D20 Crankbaits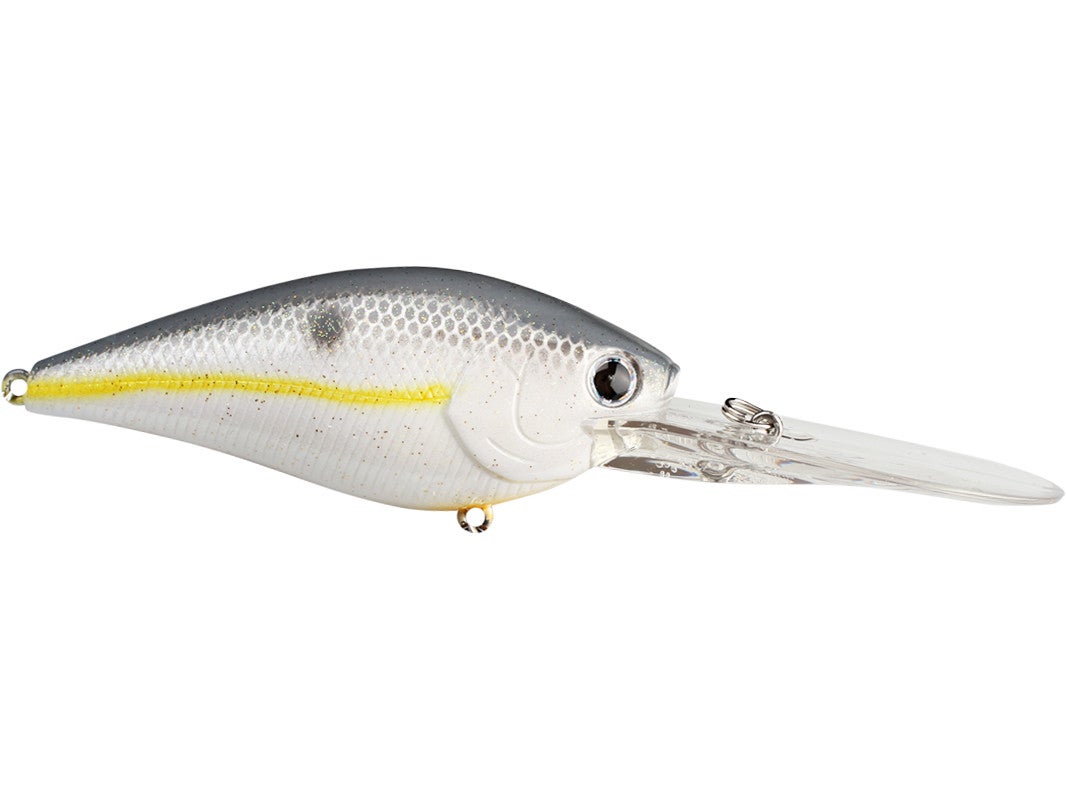 A new bait from the premier Japanese lure maker Lucky Craft, the Flat CB D20 Crankbaits are a must-have item in any boat. Everyone knows that Lucky Craft has the most life-like color schemes on their baits, and that's no secret. But, imagine that baitfish or crawfish slamming into rocks and brush at 20 feet. These baits are sure to dredge up deep lock-jawed fish that won't hit other baits, but let that CB D20 grind over chunk rock across 15 feet of water on a point and hold on. These baits show utmost perfection and detail that no other company can even come close to competing with.
| | | | | | | |
| --- | --- | --- | --- | --- | --- | --- |
| Lucky Craft | Length | Weight | Depth | Class | Hook | Line Recommendation |
| Flat CB D20 | 3" | 3/4oz | 20ft | Floating | #2 | 10-12lb |
15 Colors
More From Lucky Craft Crankbaits
Customer Reviews
Comments: I bought 10-12 of these crankbaits ten years ago in a variety of colors. I don't do a lot of deep cranking where I fish, but these baits have a very slow wobble that seems to entice strikes when other crankbaits won't produce. They're pricy, so keep plenty of plug knockers with you if you fish deep structure with trees. The hooks are very sharp and I foul hook most the fish that strike the bait.
From: John: Knoxville, TN 10/5/15

Comments: They knocked it out of the park with the Ghost Threadfin color. Well worth the money.

From: JW: Henderson, NV

Comments: Fish were on a jig bite in 18-22 ft but when the 40 mph wind picked up I couldn't hookup from the bites. I knew they were completely focused on the different sunfish. Of course I have other cranks that look like a sunfish but I knew this bait's wiggle was right for that pattern. Putting the baby bluegill in the water and seeing how natural it looks with subtle highlights I had complete confidence it would work in an over pressured semi-clear situation. Thanks for the win on a last minute back up pattern Lucky Craft!

From: MJ: Okc, OK

Comments: # 1 deep diving crank, can't go wrong w/ sexy chartreuse or ghost minnow

From: Jeff: North Jersey
Comments: i love these cranks they really get down quick because of their flat sides and its def somn the fish haven't seen. Along with the unparalleled Lucky Craft colors its my favorite crankbait period. Up here on Lake Erie we have found the ghost minnow tough to beat

From: John: Buffalo, NY