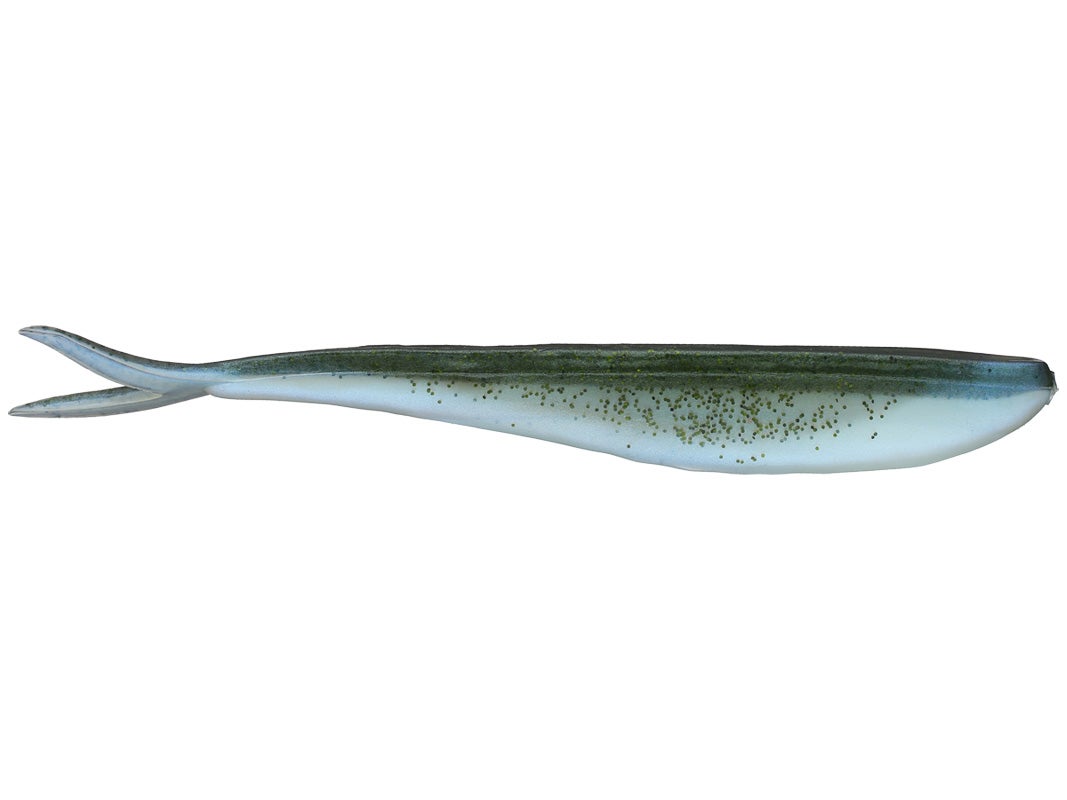 If any artificial lure can mimic a baitfish better than the original Lunker City Slug-Go, it's got to be the Lunker City Fin-S Fish, with its thinner, deeper-bodied profile and forked tail. The Fin-S Fish has been part of the Lunker City line up since the mid-eighties. In recent years, its fish catching abilities and its popularity with anglers have prompted a number of manufacturers to blatantly copy the Fin-S Fish, but none of the copies can come close to matching Lunker City's original in fish catching action, or in color patterns that capture the appearance of various baitfish species.
| | |
| --- | --- |
| Length | Quantity |
| 4" | 10 |
| 5" | 10 |
| 5.75" | 8 |
| 7" | 5 |
12 Colors
More From Lunker City Soft Baits
Customer Reviews
Comments: This is by far the BEST soft jerkbait made. I have tried them all; Flukes, Havoc Jerks, Slug-go's & the list goes on. But this one out-fishes every one of those baits. My favorite color is the Chartruese Pepper Shad (not offered by TW) & my 2nd choice is the Albino Shad. In order to fish this bait properly I highly recommend using the Lunker City Texposer Hooks in a size 2/0 (the 3/0 if your trying to get a little deeper). The action on this bait is crazy good and very erratic; just like a quality soft jerkbait should be. The price is right; the baits are very durable and they will catch you some hawgs. I have already been fishing flukes and caught nothing; then throw on a Fin-S Fish and start catching em'. This bait has caught numerous large bass on a local lake very well know for being tough in the Summertime (plus a slew of 1-3 lb fish). These excelled this past Spring but the action has continued into the hot summer months as well. This is the only soft jerkbait I will ever own again. Herb Reed out-did himself with this design. These have been out for a very long time and have been copied many times over but you'll never find one as good as the original. PERIOD!
From: Gary: Ephrata, PA 7/2016

Comments: This bait owns every one new jerseys saltwater fish. I landed a 20 lb.+ striper on 8 pound mono on one of these. I have trusted the old fin-s since i could walk, and i always will have a special place for this lure. Great bait an easy 10 out of 10

From: Jack: USA