Lunker City Grubster Swimbait 10pk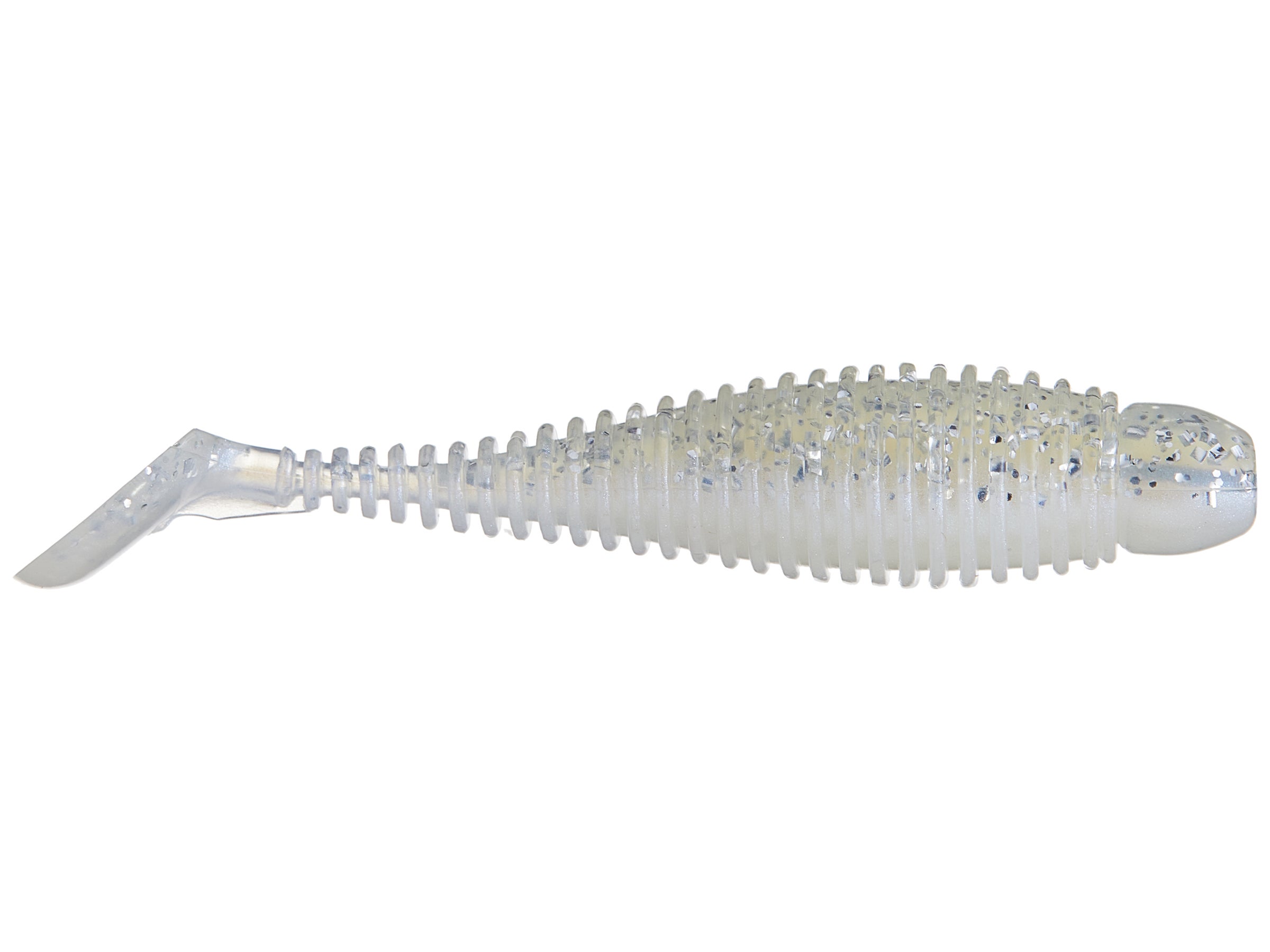 After years of development and field-testing, the Lunker City Grubster is finally here - and bass had better watch out. Built with a chunky profile, the Lunker City Grubster features a ribbed body and a texture that fish absolutely love along with an active paddle tail that's full of erratic action. A proven bronzeback magnet, the Lunker City Grubster excels at attracting a wide-variety of fish from largemouth to walleye, sauger, and perch. Fish the Lunker City Grubster on a jig or rig up a fleet of Grubsters on a finesse A-rig. Available in a wide range of fish-catching colors, the Lunker City Grubster is one bite-sized bait that will definitely get gobbled up.
| | |
| --- | --- |
| Length | Quantity |
| 2" | 15 |
| 2.75" | 10 |
| 4.25" | 6 |
21 Colors
More From Lunker City Swimbaits
Customer Reviews
Comments: Really nice product,if used on a wacky head the smaller jig head and hook really allow great body movement. Durable enough and fish hit em! It's a good smallmouth lure.
From: Spitwad: Grub City, ID 7/11/14

Comments: fished lake st Clair in Michigan....caught smallmouth and white bass this bait worked great on a swim jig head ...had too be careful unhooking fish some times the tail would get stuck in the fishes mouth and rip off...but bait worked great caught white bass for three hours till we ran out of bodies was a great day of fishing and will be buying more of these baits
From: Jim: Huntington, IN 5/26/14

Comments: Dustin has it on the money, if you like to finesse fish, these are the ticket or an addition to your arsenal. I like to fish them an an 1/8 round ball jig head, with a 1/0 hook; I think 2/0 is too big in pressured lakes and takes away from some of the action. I use 6-8 lb flouro, on an light, medium light extra fast rod and drag them on the bottom. I fished with a local pro all year and if you can learn to detect the light bite, which took some practice you will increase your numbers tremendously.

From: Brett: NY

Comments: I bought these for smallies on small rivers. I fish mine on ball head jigs with a 2/0 hook. The fit was fine and the action was nice on the Grubsters. I caught fish on them OK, but I was surprised at how fragile they were.
Not unhappy or dissatisfied, but

Comments: Another winner from Lunker City. I love this company because they don't just copy other's designs. They put out new, unique designs that work or modify existing designs to make them better. This bait will put fish in the boat when the bite is tough. Great action and the perfect size. If you have a lake with smallmouth, tie this on with your favorite jig head, find a deep rock pile or hump, throw it to the bottom, slowly reel back, and GET READY FOR THE HIT!!!! Another great job Lunker City.

From: KG
Comments: Paired with the Owner Ultra Round jighead in 1/16 with a 2/0 hook, that combo is lights out. It's a wrap for those green fish!!!!!

From: Dustin: sugar land, tx

Comments: i bought pack of these in watermelon red flake and was surprised at how amazing it looked in the water. the red flake has more flash than i have ever seen in any other bait this color. also, this is a classic case of sacrificing durability for amazing action. this bait flat out catches fish. you will go through a pack super quick but you will get a lot of bites. this slayed the smallmouth in gin clear water.

From: Elijah: Seattle, WA

Comments: I ordered these baits last week when they came out, I like trying new swim baits to get a better idea of how Each of them work for the Type of situation I'm fishing. With This bait it doesn't matter. I wish I could show you pictures Of how far the bait was down each fishes throat. 18 bass in 45 minutes. Trust me they work!!!

From: Aaron: NJ