Lunker City Slug-Go 10pk - $5.49 to $5.99
The Lunker City Slug-Go is precision balanced to produce the erratic, injured prey action that draws instinctive strikes from all predatory fish. Big fish are triggered by the image of injured prey that Slug-Go projects.
Herb Reed's Original Slug-Go will wet the appetite of gamefish of all sizes, from bass to musky, skipjack to tarpon. Choose from a selection of colors that ranges from ultra-natural imitations of a wide assortment of baitfish to high-visibility colors that ensure both you and the fish know where your lure is at all times.
Made in USA
| | |
| --- | --- |
| Length | Quantity |
| 4.5" | 10 |
| 6" | 10 |
Comments: slugos are the best bait ever and always will be. read the rigging instuctains because if you don't rig them right they will not work but i have got cought bass,pike and panfish on the 3inch ones. again best bait ever.

From: tripple R: USA

Comments: Easy lure to fish, I have been using it for as long as I can remember. I sometimes "load" it with a lead spike to cast it a bit further and get it down a bit faster. Great on Smallmouth in the river over grass, and shallow structure!

From: Mike: Allentown, PA

Comments: When I take someone who has never fished before. I tie a Slugo on their line. It is almost impossible to hang up or fish wrong. But when a Bass chomps it he hooks himself. And that's the truth or my name isn't Gran Pa Fibbz

From: Gran Pa Fibbz Worlds Greatest Outdoors Man
Comments:This is my go to jerkbait and has been for a couple years. The first time I used it, my friend and I caught 25 bass between the two of us on it in 3 hours. The white and arkansas shiner colors have worked best for me.
From: USA
Comments:The Slugo is still the best twitch bait I have ever used. I was fishing with my partner who was using the Senko and I caught 3 times as many fish as he did.
From:William: Hohenwald, TN
Comments:These are my go to bait. If you want to catch fish then buy these. these will catch fish when all other "imitations" will fail. This is an awesome lure! I have got countless vicious strikes and tons of largemouth and smallmouth bass.
From:Colin: Franklin, MA
Comments:One thing to keep in mind with Slug-Gos is that they are not Senkos. Slug-Gos are twitch baits rather than sinking baits. In fact, they are better twitch baits than Senkos but Senkos are better baits on the drop. Slug-Gos are not loaded with salt (although Lunker City carries a version that is), thus you need to use a weighted hook if you are twitching fast. I have caught a ton of bass and pike on these things since the early '90's.
From:Dean: Minneapolis, MN
Comments:THE SLUG-GO HAS BEEN A REAL BASS KILLER FOR ME ON EVERY LAKE I HAVE FISHED. I HAVE WON TOURNAMENTS ON IT WHEN OTHERS HAD NEVER HEARD OF THIS AWESOME BAIT..I'M SOLD FOR LIFE ON THE SLUG-GO.
From:Mark: Teague, TX
***Note: If you have questions about this product or need assistance with an order please email your questions to info@tacklewarehouse.com
View Large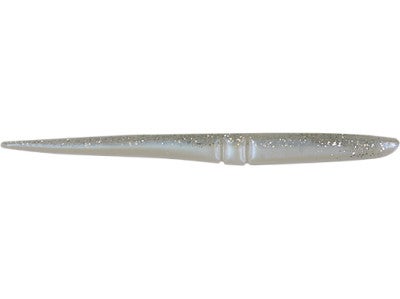 7 Available Colors
More Lunker City Soft Baits