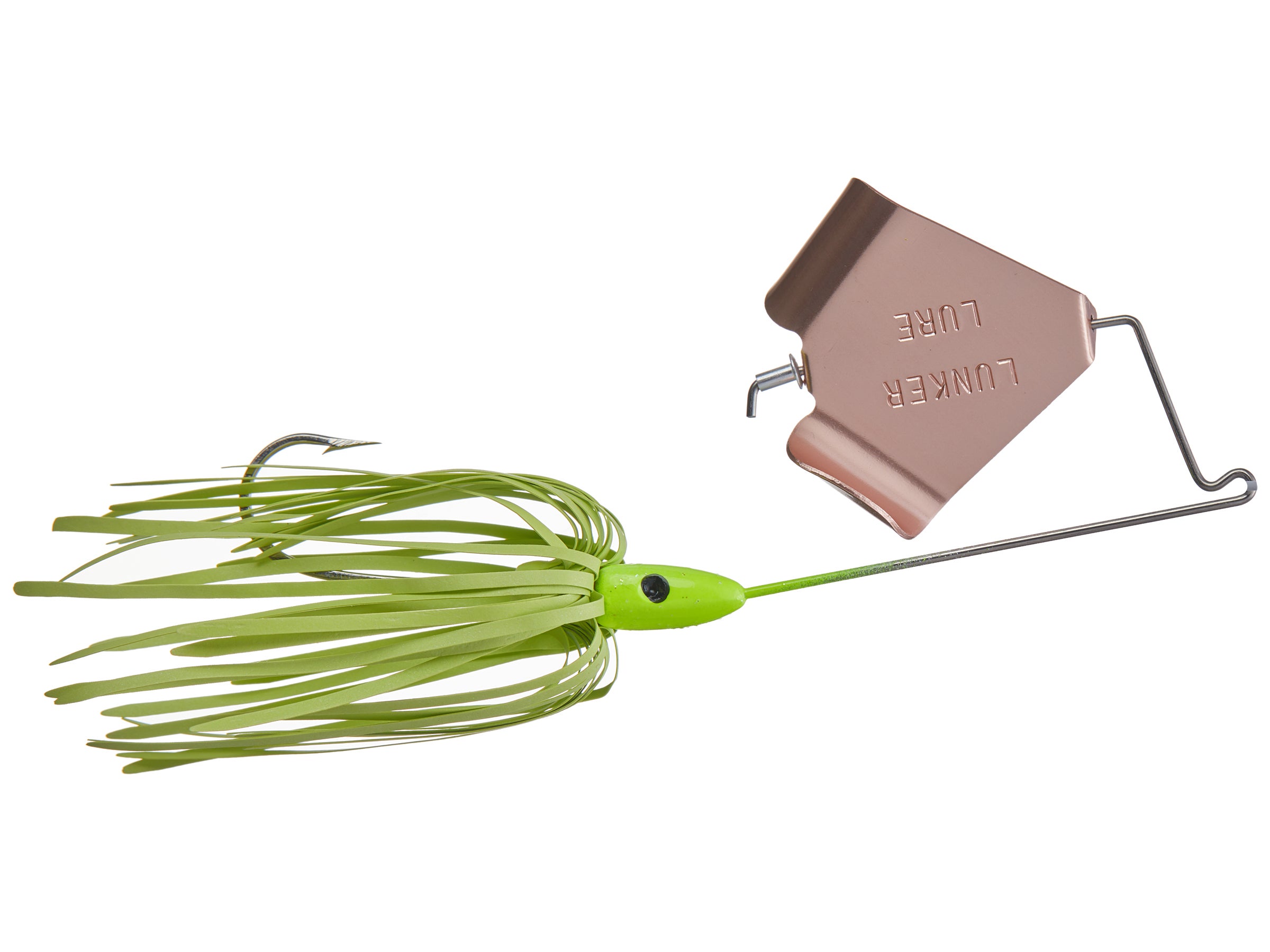 These buzzbaits from Lunker Lure are just what you are looking for in a classic buzzbait. The Lunker Lure Buzzbait features a sharp round bend hook, a long, flexible silicon skirt, and a recurved delta blade that will add extra froth and whitewater to your presentation. The blades are colored to match the skirt and head colors for a complete fish catching package. The Lunker Lure Buzzbait gives you built-in squeak and rattle when the blade spins and puts it all together at a very low price. For a back to basics buzzbait, the Lunker Lure can't be beat.
6 Colors
More From Lunker Lure Buzzbaits
Customer Reviews
Comments: Been using these buzzbaits for years. Tried alot of different kinds, but I kept goin back to lunker lure. I've caught some big bass on this buzzbaits. I will not use any other brand now.

From: Jeremy: Indiana US

Comments: i use these a long time ago and they were the best hands down.the squeal was second to none.i wonder if they are still the same?

From: Larry: USA

Comments: I caught a 6.25 pound LM bass in late March 2012 with the Chartreuse/Blue Flash 1/2 OZ on Jordan Lake NC and a 7 pound LM bass in late May 2012 with the White/White Blade 1/2 OZ also on Jordan Lake NC. Both used a white split tail trailer, no trailer hook. I have been using Lunker Lure buzzbaits for 20 years. Don't buzz without one tied on.

From: Dan: Cary, NC

Comments: I caught a 5 lb. bass and an 8 lb. bass on back to back cast using these last Summer fishing them near a bluegill bed. Over the years I've caught a lot of big bass on these. Love the black with silver blade. Cast them on overcast days, at night or right before a storm. Throw them 100 times over the same area until she gets really mad. Hand on!

From: Steve: Cary, NC

Comments: oh my gosh this is the best buzzbait out There fish it along brush or grass kills

From: Garrett: GA

Comments::these things are the best buzzbaits on the market by far you never will get disappointed with the.

From: Sam: Monroe, NC
Comments: The original still produces the squeel these things make right out of the package is great.

From: Brian: Quincy, MA