Lunker Lure Triple Rattleback Vibratron Spinnerbait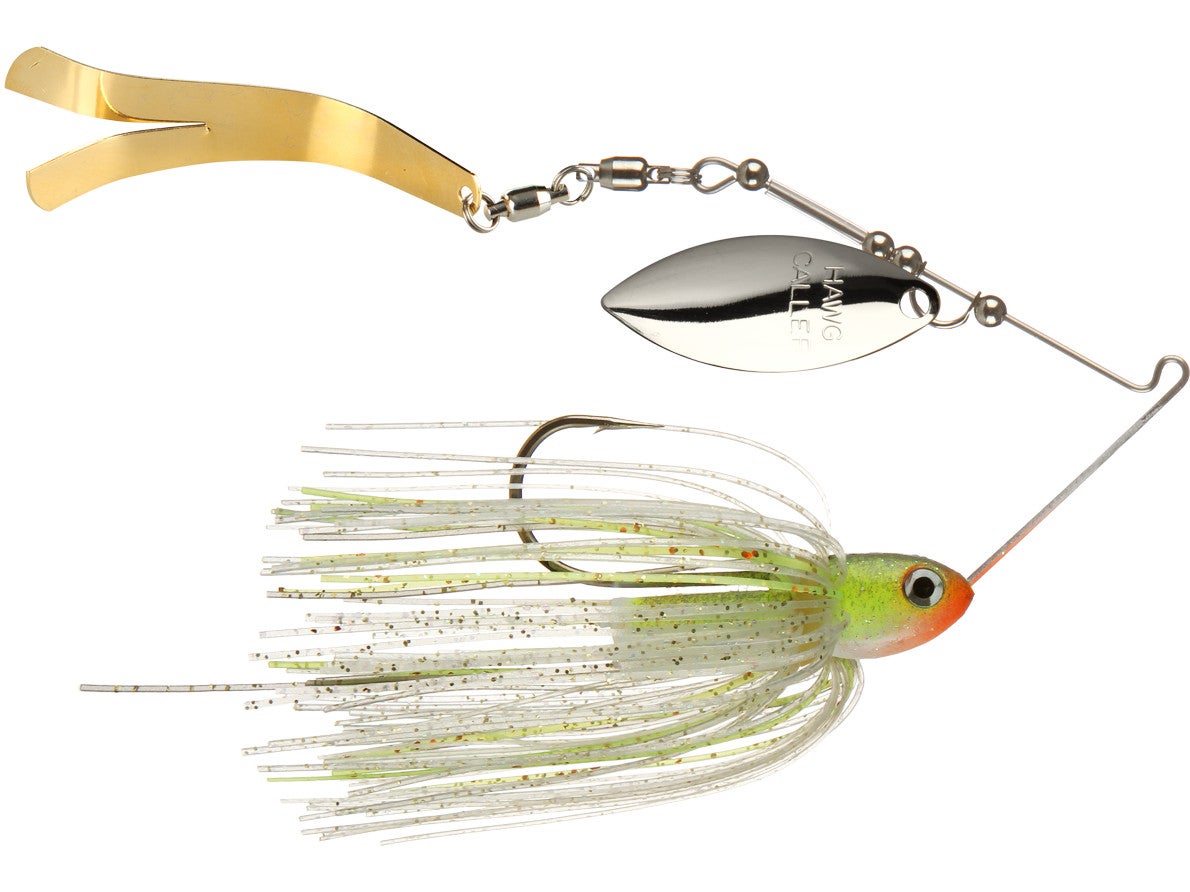 Lunker Lure has thrown curveball at the overall design of the spinnerbait. The Lunker Lure Triple Rattleback Vibratron Spinnerbait is like no other spinnerbait on the market. Designed with the patented Vibratron spinner blade, the Rattleback Vibratron combines flash and strong vibration. Endorsed by legendary professional bass angler, Gary Klein, the Lunker Lure Triple Rattleback Vibratron Spinnerbait is ideal for targeting fish around timber, docks or even the top of grass, and it's available in a range of proven colors. Change it up with the Lunker Lure Triple Rattleback Vibratron.
"The Vibratron blade is the greatest blade ever designed." - Gary Klein, Bassmaster Elite Series Veteran pro.

5 Colors
More From Lunker Lure Spinnerbaits
Customer Reviews
Comments: So I seen this on Major League Fishing and said what the heck. I waste so much money on lures as it is anyway. Took this thing out to a pond the other day. It was cloudy and the water was stained a little about 2 ft visibility or so. It was one of the best days I had in a long time. I caught 3 that way a little better than 4lbs then 9 that weighted around 2-4. Only bagged two that was a pound. I did go back to that same pond later that day and nothing on it. But the weather changed completely from 70s to 80s. I think this will be my go to spinner bait after a rain and its still cloudy. One thing you should know you feel ever blade turn. Will write another review after i take it to a lake. Well good luck.

From: Jess: greenwood, In

Comments: I had one of these for a while in Chartreuse White size 1/2 or 3/4. I never had a ton of luck with it with smaller bass but I gave it a shot up in Canada while fishing for Northern Pike. It easily out-fished my other spinners until a Northern bit off the Vibratron. I've been looking for a replacement ever since. I bet it would work great in muddy water conditions for bass and plan to try it when I get a chance.

From: Dave: Glen Carbon, IL, USA

Comments: This was my favorite spinnerbait back in the day I love it for muddy water bought up every one I saw after they quit making them