MAGS Non-Lead Swim Jigs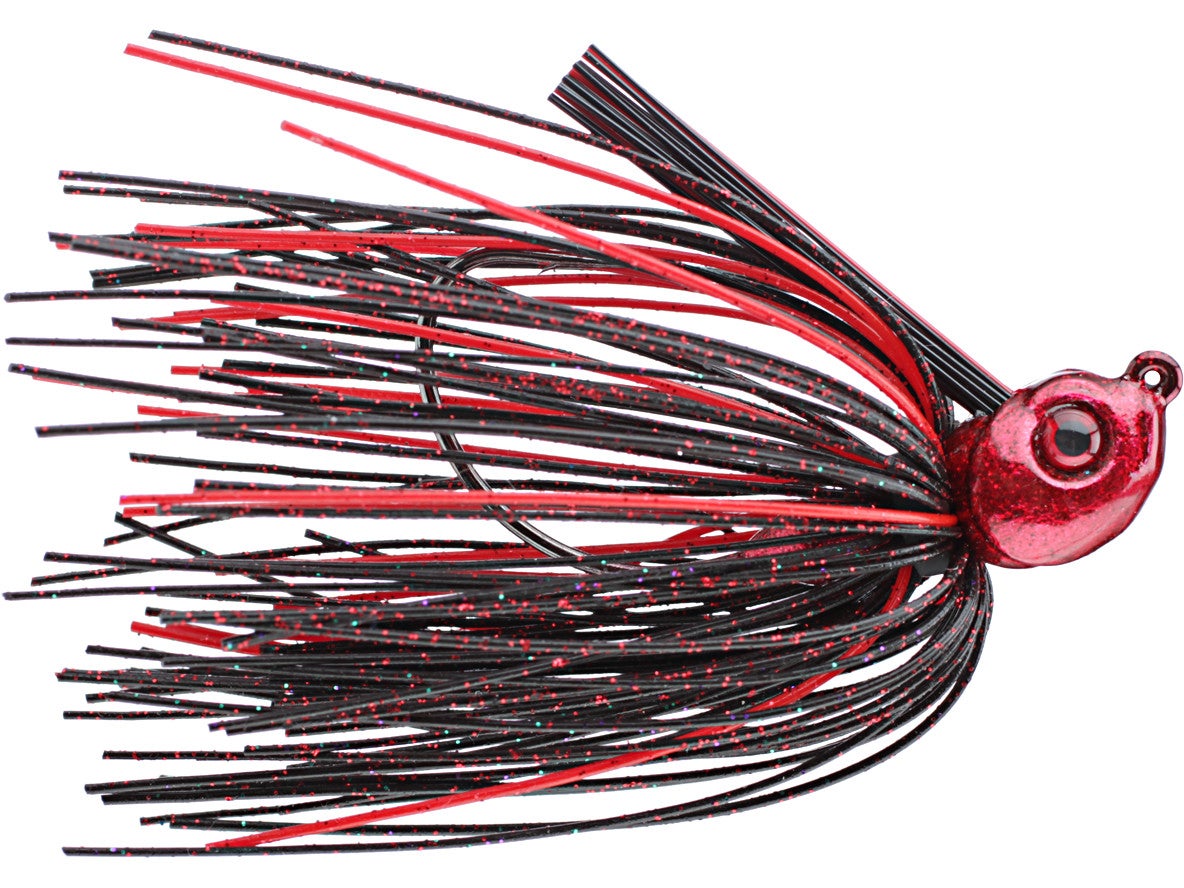 MAGS Jigs are fabricated using pewter heads - a non-lead based metal - to create a jig that is not only more durable than comparable lead jigs but also environmentally conscious. Equipped with ultra-strong Mustad hooks and Star Flash skirts, the Mags Jigs deliver premium performance that will allow you to be more efficient and successful on the water. Whether you flip it, pitch it, swim it, or drag it, you will quickly find yourself putting MAGS into heavy rotation.
MAGS Lure Company is a New Hampshire based company. MAGS jigs are individually hand crafted, with special care taken during each phase of the production process to ensure delivery of an exceptional product. They are available in a variety of unique colors to help you catch fish in any condition on any body of water.
8 Colors
More From MAGS Lure Company Non-Lead Jigs
Customer Reviews
Comments: Best swim jig on the market. I can't use lead when I am from because of lead restriction laws but these are still the perfect jig. They are excellently hand made and simply catch fish.
From: Jeremy: MA 3/27/15

Comments: Awesome jig. And as far as the hooks bending... for real man? If you can't look at a hook on a jig and then properly adjust your drag, and equipment if necessary, then you don't know how to fish.
From: Ben: Middletown, OH 2/19/15

Comments: I am a huge fan of MAGS Lures. They work great for flipping in heavy cover where other lures get snagged. I have one that has caught over 25 fish and it's still holding up great, proving their durability. The craftsmanship of these jigs surpasses any manufactured jig I've purchased.
From: Jan: West Dennis, MA 8/10/14

Comments: MAGS have become my go-to baits when things are slow. I've had great success with both "animal" and "dirty" in all types of cover, depths, and conditions. The hooks and weedguards have held up all season.

From: Brian: Athens, GA

Comments: Very weak hooks that bend easily, the same holds true for their weedguard. I inquired with the maker, prior to ordering, regarding the use of this jig in and around wood and brush. They assured me it would exel. Unfortunately, most of my football jigs have better weedguards. IMO, more of an open water jig.

From: Paul: Pawtucket, RI. USA

Comments: I love these Jigs. They are durable, beautifully handmade, and perform well!

From: Ross: Manchester, NH