Mann's Ghost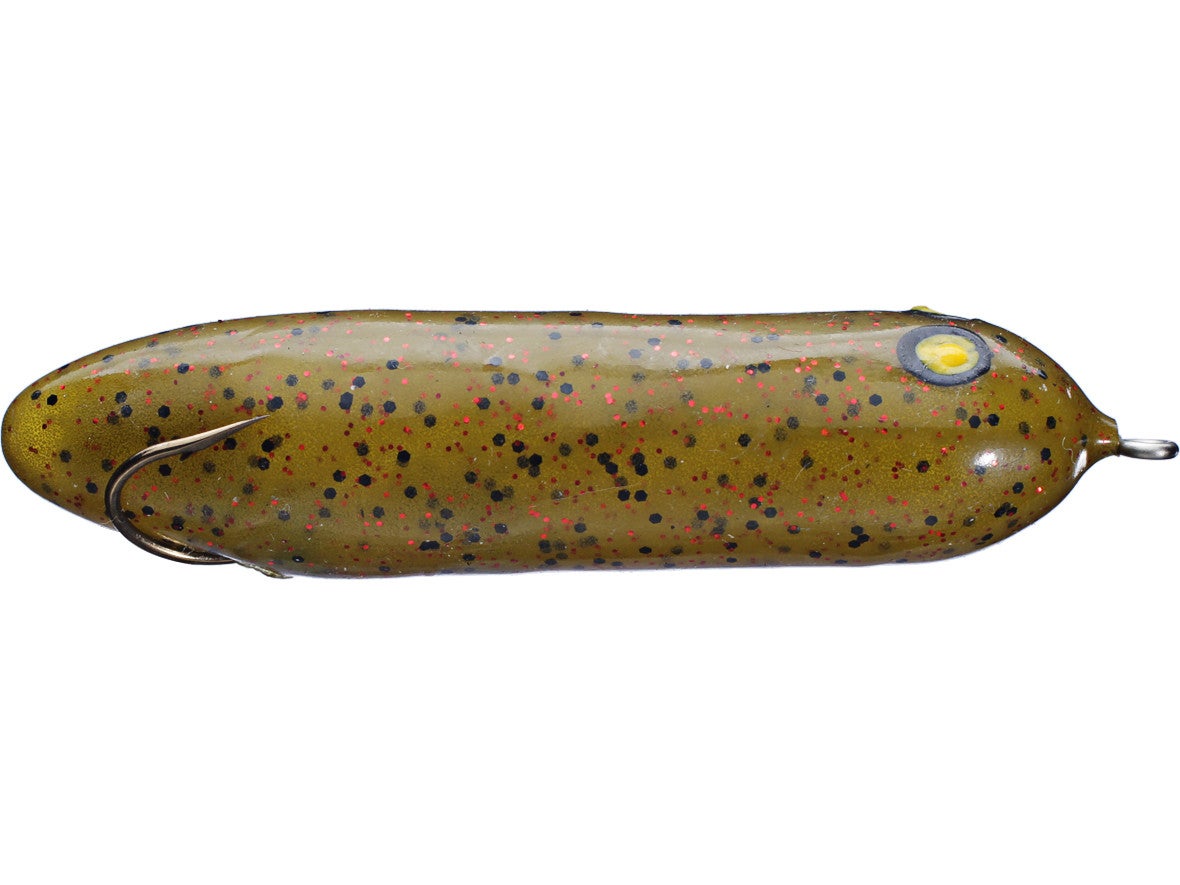 Back by popular demand, the Mann's Ghost delivers weedless topwater action that is second-to-none. Featuring a hollow body that easily collapses to expose its super sharp double hooks, the hooks are flush to the body much like a hollow bodied frog to keep it completely weedless. Work it across heavy surface mats of vegetation, then pause it or "walk" it in open water holes and along the edges. Also a great open water bait, it's walk-the-dog action is so easy to achieve even a beginning angler can do it. Available in a range of colors, the Mann's Ghost casts like a bullet and also has a rattle for added fish attraction.
| | | | |
| --- | --- | --- | --- |
| Mann's | Length | Weight | Class |
| Ghost | 4" | 1/2oz | Topwater |
7 Colors
More From Mann's Topwaters
Customer Reviews
Comments: Love this thing. Used to use in a pond that had lots of scum, out caught every scum bait that we tried (and we tried a bunch). Was an absolute killer. Great for the thickest cover, casts like a bullet. Reasonably good hookup ratio considering the trash we pulled them through.
From: Jim: Omaha, NE 1/22/15

Comments: First impression was what a piece of crap, the thing looks like it was made by a 5 yr old child. Took it out for a test spin and was surprised by its action, walks really well. Can't yet speak for hooking potential only got one strike. But I think with a LFT trailer hook it might work. Overall I think it's worth 5 bucks
From: Dave: Columbia, MD 7/24/14

Comments: This bait has be out for a long time. It will draw strikes for the same reason that hollow frogs do--it's great in heavy cover and it walks the dog. On the down side the hooks are a bit smaller and thinner than a typical frog, You have to open them up to increase the hook-ups. You could replace them with smaller frog hooks but that is a project. I keep them in my tackle box because then have the easiest walk the dog action of any weedless lure by far. In heavy cover, though, kill that action or slow is WAY DOWN because you will miss a lot of fish who cannot locate it. Fortunately, the slim profile makes it very easy to just drag it though the heavy stuff.

From: Dean: Apple Valley, MN