Mann's Hardnose Floating Snake 10" 4pack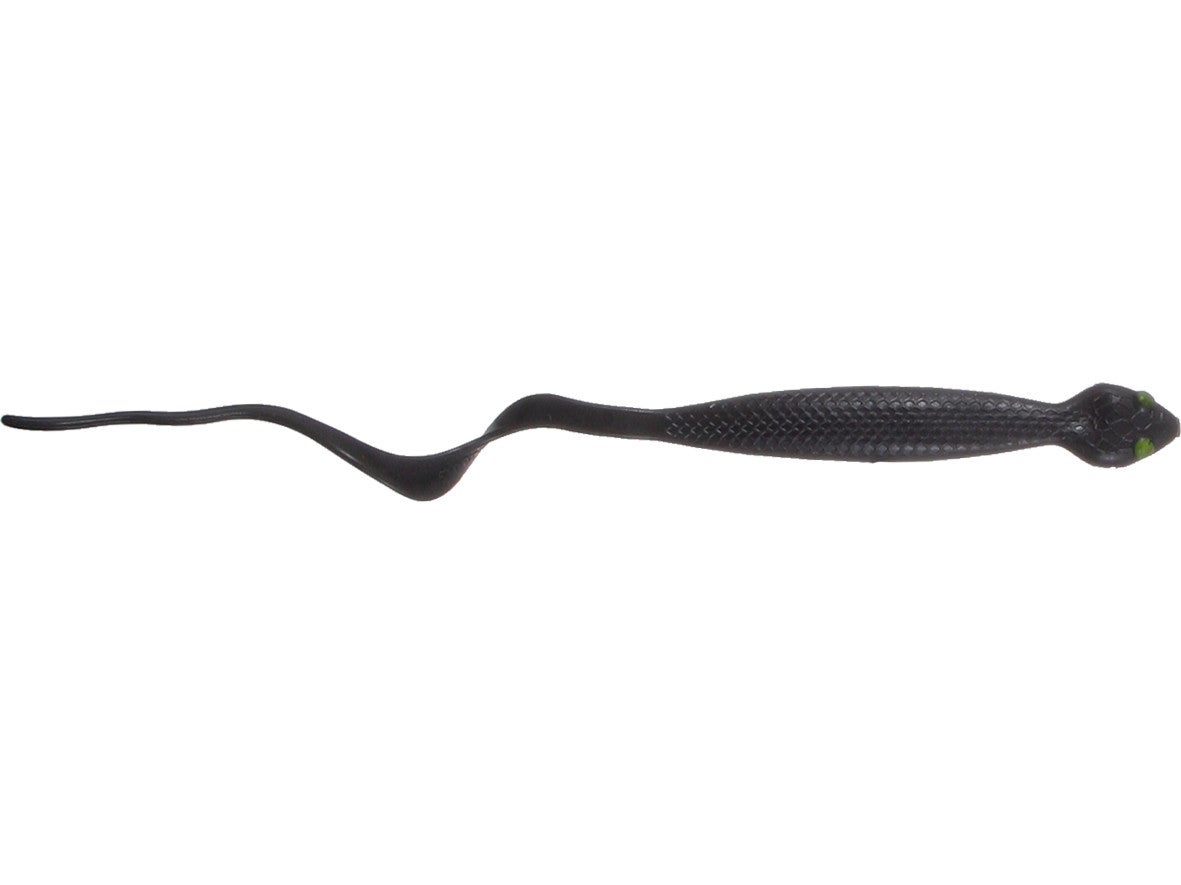 Soft body snake baits have long had a reputation for drawing in explosive strikes from giant bass and Mann's Bait Co.'s Hardnose Snake is a must have bait for every angler. The Hardnose Snake floats right at the surface and has a slow natural action when retrieved. The Hardnose Snake is ideal for fishing around shallow vegetation, grass and slop mats and flooded wood. The Mann's Hardnose feature keeps the Hardnose Snake secure at the top of the hook for flawless retrieves for the life of each bait. The next time you will be fishing shallow water with dense cover be sure to pick up some Mann's Hardnose Snakes and hold on tight.
6 Colors
More From Mann's Softbaits
Customer Reviews
Comments: who ever posted the review about the hard nose not being so hard. Get some of those bait holders and clip one under the snake and it works great.

Comments: if you are looking for a good hook for this product try the davis swiming x swim hook i use the 1/4 oz. 3/0.the swim hook comes with a centering-pin, take it off! an put on a owner twistlock centering pin which is 100% better,screw the head on,an texpose the barb. an you can swim this bait in all kinds of weeds.

From: Jack: WI

Comments: Finally got a chance to fish these about a month or so ago, didn't get any bites on them, but they swim extremely like the real thing, and don't seem to roll over. Only problem is the hard nose isnt so hard, and the bait wants to slide down the hook, but i plan on getting a pair of the barbed ewg trokar hook when they are realized to stores, and hopefully the bard just below the offset prevents the bait sliding down the hook. The sliding down the hook kinda prevents you from throwing them in or around cover, and that is where the big ones hang out, and thats what u want to bite a snake, so hopefully the barbed hook allows that a little more

Comments: Was at one of my shore fishing spots when i spotted a snake swimming around, so my next order I got a pack of these in the moccasin color. FIRST cast got a blow up on it (no hookup), cast it back out there, another blow up no hook up. I casted to another spot and had a bass just slurp it from the surface. Was a decent 1.5lber. The nose of it doesn't seem that hard. The hook doesn't always stay really in the correct spot and the snake will slide down the hook and it will spin while you retrieve it in. Overall though, if you got water snakes in your fishing spot, these are needed.

From: Andrew: Algonac, MI

Comments: Just got these on Monday, let me tell you, most realistic looks snake lure ive ever seen. The hard nose isn't as hard as I thought it would be, but no problems there. Haven't had a chance to try them out yet, but can't wait to get to the lake and see if they can keep up with what the doug hannon snake lure says it will do without spending 50 bucks. Once I get a chance to fish it and see it in action I'll post another review.

From: Ben: Florida