Mattlures Tournament Series Swimbaits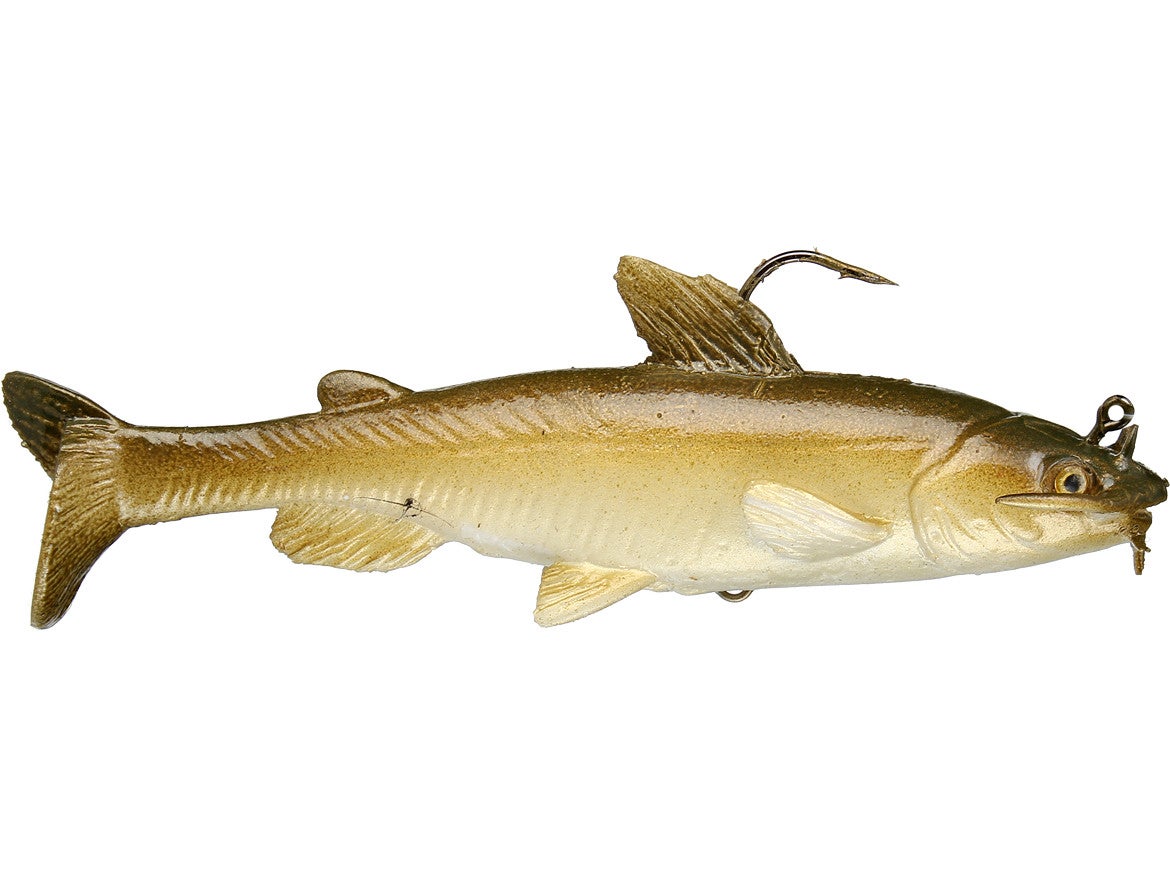 Matt Servant, owner and creator of Mattlures, believes the Mattlures Tournament Series Swimbaits are arguably the best swimming baits he has created to date. Extremely well balanced, they run true at all speeds - and have a great action even on the slowest retrieves. Each Mattlures Tournament Series Swimbait also features taxidermy quality detailing for an ultra realistic presentation, and the Tournament Series Swimbaits will even sit upright on the bottom with little to no effort. Available in multiple patterns, the Mattlures Tournament Series Swimbaits include Mustad Ultra Point hooks, and also have an eyelet on their bellies to add an additional stinger hook.
| | | |
| --- | --- | --- |
| Mattlures | Length | Weight |
| Tournament Series | 6" | 2oz to 2.25oz* |
*depending on species
12 Colors
More From Matt Lures Swimbaits
Customer Reviews
Comments: I got a gill a long time ago & it swam on its side. Got the perch and yup SIDESWIMMER. Freaking WEAK, dude. I fixed it at the lake but just know you might have to do some tweaks.
From: Jay6: USA 2/27/16

Comments: Amazing most realistic herring swim bait I've ever bought. I know that a huddleston is supposed to imitate a trout swim but the swim on this bait out of the box is awesome. Durability is very good.
From: Ben: GA 12/4/14

Comments: I've had two for over a year and had very few problems, because I store them correctly! As long as you make sure the tail isn't in a weird position when you store it you'll have no problems. The coloration of these baits are incredible and for $15, can't beat it!
From: Justin: Grand Rapids, MI
Comments: My swimbait (light hitch) was swimming on its side so i pulled it out of the water and notice the hook wasn't straight so i try to fix it and as i was doing that the bottom hook keeper broke with minimal pressure, i had to pull it out. If i had a 6 or 7 pound bass on that bottom hook he would have broken the hook keeper and gotten away.After i removed the broken part the swimbait started to roll. Maybe i got the one bad lure out of the batch. I wanted to buy the mattlure bluegill but now im afraid i'll get the same results.

From: Francisco: Hayward CA

Comments: When I got mine it had only one eye. I t wasn't even in the package. While looking closer to the bait the other eye fell off. After glueing on some of my own the paint started to come off after a fer casts. Not the only Mattlures bait that I'm not happy with. Never again.

From: Will: Waltham Ma

Comments: I was throwing this on my 3 cast and got a bite and missed him when i reeled it in the tail was missing next time i will buy a hudd

From: Braden: St. Augustine, FL

Comments: Excellent swimbait. I bought the channel catfish pattern and on the two casts got hits. Unfortunately my reel was acting up so I missed out. Great action, beautiful finish, its a winner.

From: Braedyn: Middlebury Center, PA

Comments: I've had these baits produce in pretty much every situation I've thrown them in. They swim perfectly, and will get bit by both large and smaller size fish. Lots and lots of fun to fish with. Seriously... buy a few. you won't regret it.

From: Chris: Weymouth, MA

Comments: Matts best looking baits yet. A lot of baits cost more but you will not find a more realistic bait for 15 bucks.

From: Joe: Stoughton, MA