Megabass Vibration-X Jr. Rattle In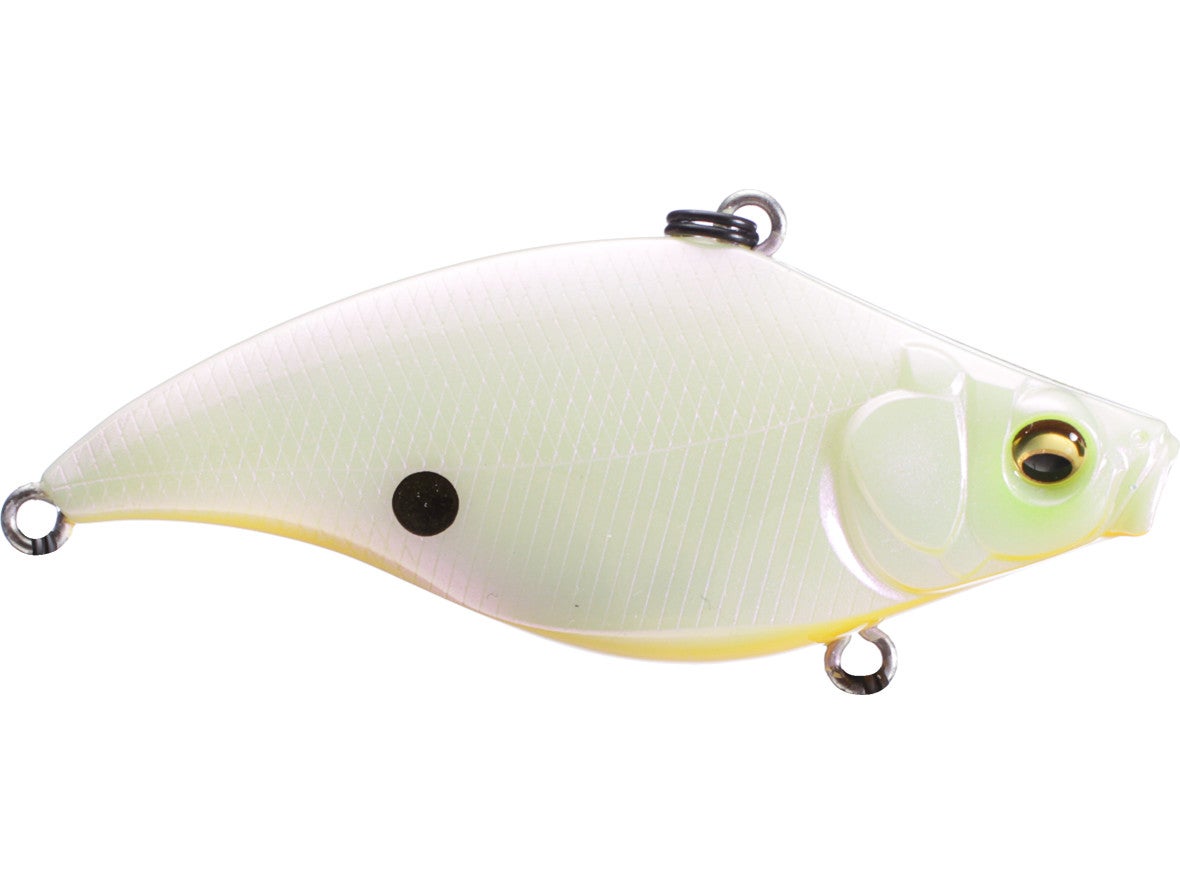 The Megabass Vibration-X Jr. Rattle In features the same hi-pitch wobbling action as the original Megabass Vibration-X, but in a downsized version that's perfect for lighter feeding fish. The distinct broad head, tapered spinal section, and balancer system of the Megabass Vibration-X Jr. Rattle In work together to produce super-strong vibrations that you can feel in the palm of your hand. As the name infers, the Megabass Vibration-X Jr. Rattle In also features a booming, multi-chamber rattle system that drives bass wild. The Megabass Vibration-X Jr. Rattle In is perfectly balanced and easily maintains its running depth at any retrieve speed. Another great design from master lure maker, Yuki Ito, the Megabass Vibration-X Jr. Rattle In is the ticket for getting fasting fish to bite.
| | | | |
| --- | --- | --- | --- |
| Megabass | Length | Weight | Class |
| Vibration-X Jr Rattle In | 2-1/2" | 1/2oz | Sinking |
9 Colors
More From Megabass Lipless Crankbaits
Customer Reviews
Comments: The first thing you notice about all Megabass products is the finish is top quality as always. Then I tied it on. It has the tiniest yet most pronounced wobble of any rattlebait I've ever used. No matter if I burn it or slow roll it, it still has the exact same action. I caught a small 2lb within my first 5 cast, followed by another about 3.5lb 5 casts later. In about 25 minutes of fishing I finished with 7 bass ranging from 2-4 lb. Not monsters, but the big ones haven't been biting much around here lately anyway. Immediately sold on this lipless & will probably get another color or two.
From: Tim: Jacksonville, FL 12/1/15

Comments: I just picked up 4 of these lures and I am very impressed with the quality of the lures. They swim straight with out any side to side movement no matter how fast you reel them. The hooks have the out barb trebles that I believe will hold the fish on the hook. They cast a mile and you can yo-yo them and they will dive down straight giving the bass the dying shad look. They are expensive, but if you take care of them they will take care of you with the big bags at weigh ins. I own a lot of Megabass lures and I love them all because they will catch fish. They give you the confidence that if the fish are there you'll catch him.
From: William: Hohenwald, TN 3/29/14
Comments: I just won a club tournament today using the Vibration-X Jr. Rattle In (craw color). All of the other members of my club also threw a red trap bait throughout the day. However, I beat everyone by a substantial margin using this Megabass lure. My big fish weighed 7.95lbs. I also had another fish that weighed close to 5lbs. It seems that this bait is not as noisy as other trap baits, and it is slightly more subtle in general. It works well in clear, to fairly stained water, as well as straight up chocolate milk water. Every time I fish with a Megabass lure, it outperforms other brands by far. If you fish a heavily pressured lake and the trap bite is on, you have to go with the Megabass.
From: BRW: Chattanooga, TN 3/1/14