Megastrike Evolution e2 Heavy Cover Jig 2pk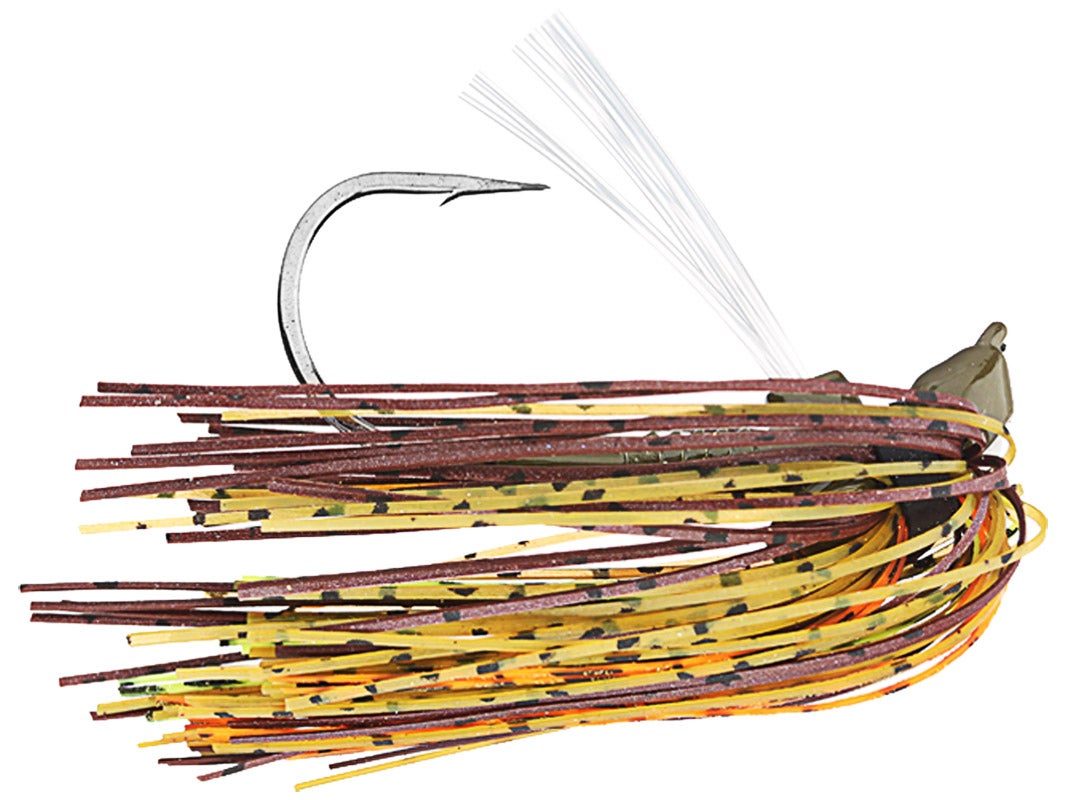 The Evolution Jig from Megastrike is the first real innovative jig design to come along in over forty years. The Advanced Skirt Forward Technology, along with a virtually invisible fluorocarbon weed guard, makes the Megastrike Evolution Jig the jig of choice. Evolution is the only jig to also have a patent pending flaring disk and skid plate. These qualities allow the Evolution jig to respond to every movement of the rod tip, continuing to keep the Evolution Jig in an upright crawfish defense stature.
7 Colors
More From Megastrike Jigs
Customer Reviews
Comments: By far the most effective jig in my tackle bag. Consistently catches more fish than any other I've tried. Works best in grass and rocky/sandy conditions but tends to get hung up in wood. When flipping/pitching into laydowns and brushpiles I'll use a more conventional jig as the fulcrum and skidplate on the Evolution jig gets caught in the sticks and branches. But most of my jig fishing is in grass and along rocky channel swings and this Evolution jig gets hammered - not often a bass just slurps it and starts swimming away. They usually attack it. I usually pair it up with a TriggerX craw or Yum craw. Black/blue is the best color for me and the water conditions I fish.

From: Bob: Hartville, OH USA

Comments: Excellent jig, one of the best on the market. Top notch skirt and the skid plate works really well. Paired with the hardytack craw from netbait rigged doubled over is the best combo out there!!!

From: Jeff: Rensselaer, IN

Comments: awsome jig always stands up with trailer in defense mode great idea outfishes any other jig just plain works very very well. by far best jig on the market!!!!!!!!!!

From: Jim: Lake Tomahawk, WI