Megastrike Mega Bug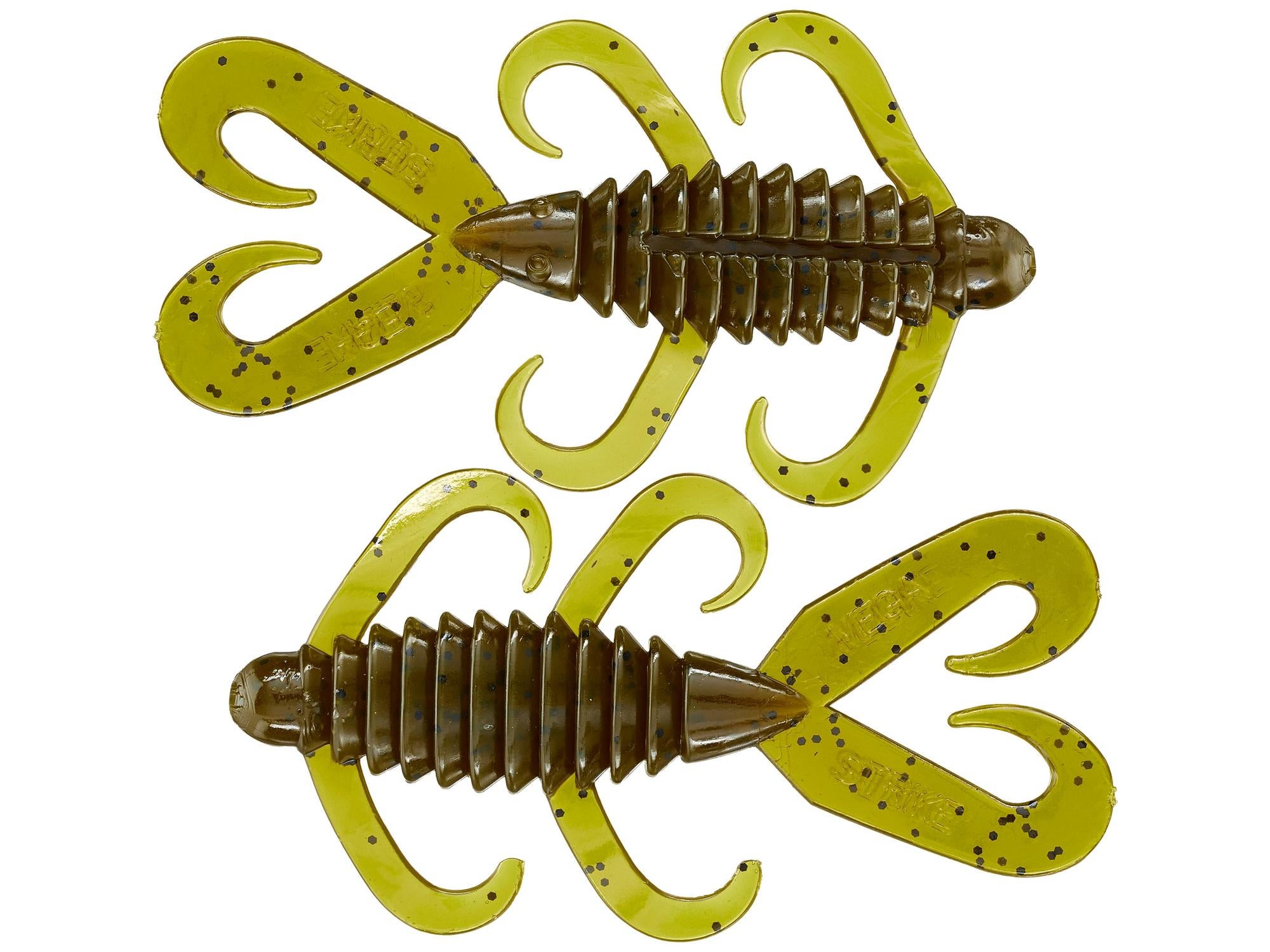 One of MegaStrike's most innovative creations, the MegaStrike MegaBug is unlike most of the other beaver-style baits on the market. Spewing with action, the MegaBug looks like it is scurrying for its life as it enters the water - with its claws flapping and two sets of legs swimming. A great choice for flipping and pitching applications, the MegaBug is a big fish bait that just screams "eat me." Available in a variety of colors, the MegaStrike MegaBug is also the only creature bait loaded with MegaStrike Fish Attractant - the only fish attractant comprised of the proper balance of Amino Acids and proteins to make fish strike and hold on longer.
| | |
| --- | --- |
| Length | Quantity |
| 4.5" | 8 |
| 3" | 10 |
8 Colors
More From Megastrike Soft Plastics
Customer Reviews
Comments: Great creature bait. Action to die for. Screams; EAT ME and they do! Work it like a frog over pads & matt plus better hook-up ratio then a frog. Cast it to the bank and bass can't pass it up. A must have in my box.
From: Vernon: Buckingham, VA 7/7/15

Comments: Awesome bait to use on a swinging jig head, black/bue is a great color to use in low light conditions. Drag it over rocky structure or pitch it into cover.

From: Quillback: NW, AR

Comments: This bait is great. Always catch fish on it. Love the watermelon purple copper flake and black blue flake. My go to when flippin and pitch.

From: Pete: NJ

Comments: these things suck. i flipped one for an hour until bluegills ripped all the tentacles off, switched to a sweet beaver, and nailed a 4 pounder.
save your money.

From: Jake: Absecon, NJ

Comments: when nothing else was working they haven't seen a mega bug does it all Texas rig worked the best for me!

From: sealionbrian: Lake Forest, CA

Comments: great lure for rock cover and wood. i like useing these for flipping and jig trailers good for both uses but id prefer using it for flipping structure on a hotday

Comments: These things are great for smallies! They displace quite a bit of water so they make great pitching/flipping baits as well. They have a fairly slow rate of fall, so if you like to fish fast I would recommend getting some bullet weights or fish them on a jighead of some sort. The colors available are all classics so they should all work very well. If you're unsure, just pick one by random for fun.

From: James: Illinois, USA