Missile Baits Drop Craw 15pk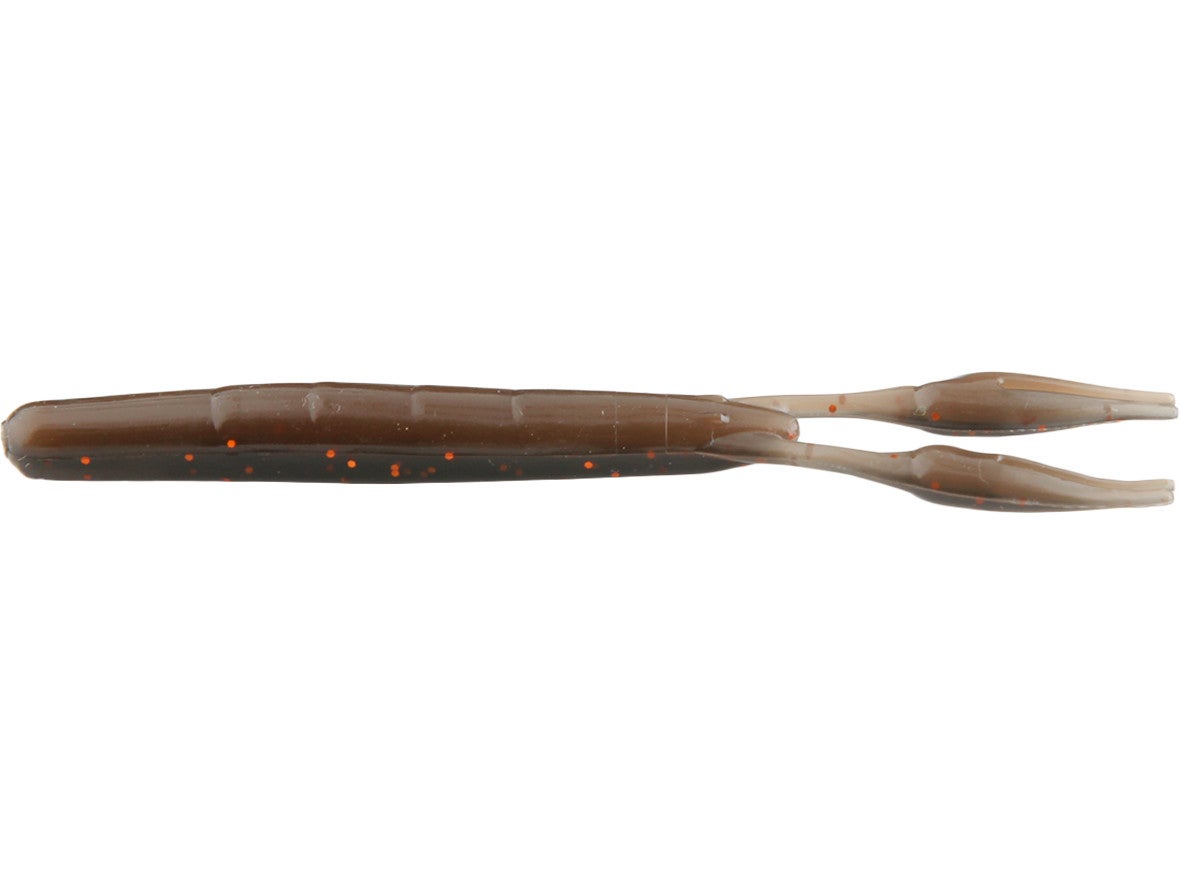 The Missile Drop Craw is the first crawfish shaped bait on the market, specifically designed for a drop shot. The 3" Drop Craw can be Texas rigged or nose hooked on the tail end or head end. No bass has seen a bait like this on a drop shot. The flopping claws move with the slightest twitch of the rod. Smallmouth, spots, and largemouth have been proven to chew up this little snack. Available in a range of colors, the Missile Drop Craw gets bit.
Missile Baits is a small company dedicated to creating serious soft plastic baits to help anglers catch more fish. Straight off the top-level professional bass tour, and out of the head of Bassmaster Elite Series standout, John Crews, each bait is uniquely designed and thoroughly tested to ensure it is just right. When you pick a bag of Missile Baits D-Bombs or any Missile bait, know they are being fished in the world's biggest bass tournaments when only the best will cut it.
8 Colors
More From Missile Soft Baits
Customer Reviews
Comments: These little craws have bailed me out on a couple of occasions & have outfished even 4" drop shot worms. If i have my drop shot rod ready to rock, i have these somewhere close by. A must if you're on really pressured waters.
From: Scott: TX 2/28/16

Comments: Tried the pinkalicious out the other day. Very impressed. I thought because of the smaller size it would be a dink fest but I caught decent sized fish. There not replacing my robo's as my go to drop shot bait but they will definitely see some action
From: Matt: AZ 8/13/14

Comments: Awesome baits for drop-shotting, 1st time I used them was in a tournament last weekend and all my fish were off these. Couple nice 4.5lbers and no other bait could live up to this ones magic
From: Tierler: Chaska, MN 7/9/14

Comments: These baits are so small its hard to keep the bluegills off of them. I bought these thinking it would be a good finesse size drop shot bait but these are like a toothpick. Good shape but make them bigger!

From: Eric: NY

Comments: Gamakatsu 211 1/8oz jighead is perfect for this bait. If you fish the river for smallmouth is bait is a must have when the bite is tough. Hope Jon releases the larger one soon.

From: Bob: VA

Comments: To Mike from Delta, try drop shotting the Missile Craw. That's what I do when I want the bigger profile.

From: Nathan: IL

Comments: Way to small, it's like dropshotting with a toothpick. Wish they made a bigger size!!!

From: Mike: Delta

Comments: This is one of my favorite baits for the drop....fun as hell to fish...big boys gettin beat left and right.

From: Slow Burner: Chicagoland

Comments: Dont buy this bait, it does not work!!! Save em all for me.........hehe.................especially Nattie light one....=)

From: Thomas: Santa Barbara, CA