Mister Twister 5" Magnum Sin-Sation 6pk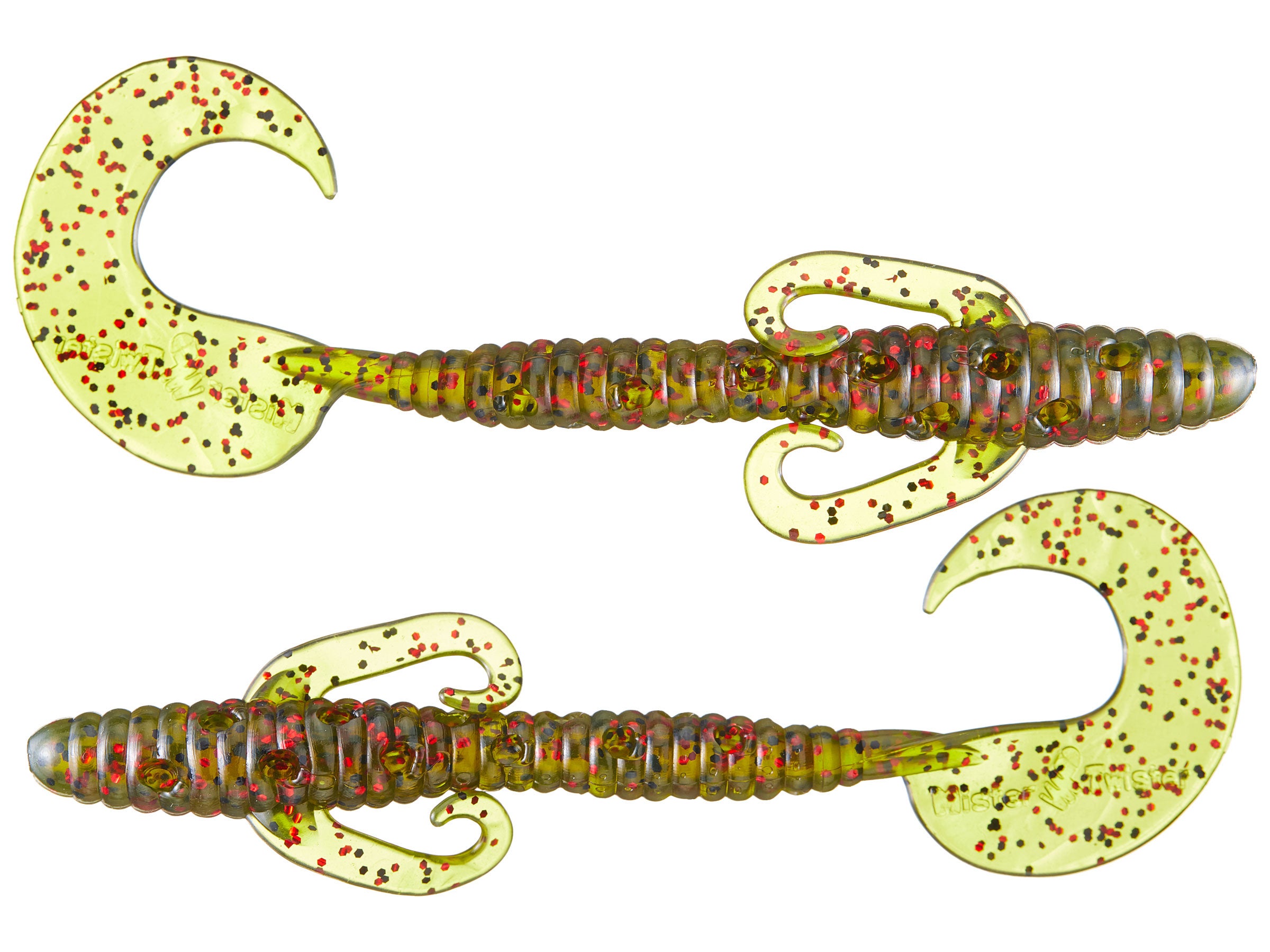 As versatile as it is effective, the Mister Twister 5" Magnum Sin-Sation can be used with an endless number of applications to trigger bites from bass. Texas-rig? Obviously. Carolina-rig? Of course. Rig it on almost anything, including a swim jig, scrounger head, buzzbait, or even an oversized drop shot setup.

Offering the perfect combination of finesse and flash, the front half of the Mister Twister Magnum Sin-Sation is built with an increased diameter, which helps it remain balanced and has enough body to accommodate larger hooks. Plus, the two curly arms produce lift and glide along with a strong pulsation. At the rear, the Mister Twister Magnum Sin-Sation is complete with a large curly tail that wriggles and writhes to seal the deal.

Incorporating Mister Twisters Poc'it technology, the Magnum Sin-Sation features divots along the body that trap air and help to slow its descent. Also, these Poc'its release bubbles as it moves through the water for an added element of attraction. Offered in a number of classic bass colors, the Mister Twister 5" Magnum Sin-Sation delivers the versatility and the action to get bass biting no matter how it's fished.
7 Colors
More From Mister Twister Craws and Creatures
Customer Reviews
Comments: You want a trailer that will catch you some big bass pick you up a couple of packs of the hematoma color and put them on the back of a 3/8 oz swim jig and hang on. This trailer gives your jig the look of a killer fish catcher. I use a lot of trailers but nothing I use has caught me as many big bass as these guys. Give them a try, you won't be disappointed.
From: Wildbillbilly: Hohenwald, TN 12/20/14

Comments: I have been fishing them for a few weeks with. Works great when you want to swim and bounce structure. Tail puts off a great vibration.
From: Ray: Lockport, IL 7/5/14