Mister Twister Poc'it Craw 3.5" 9pk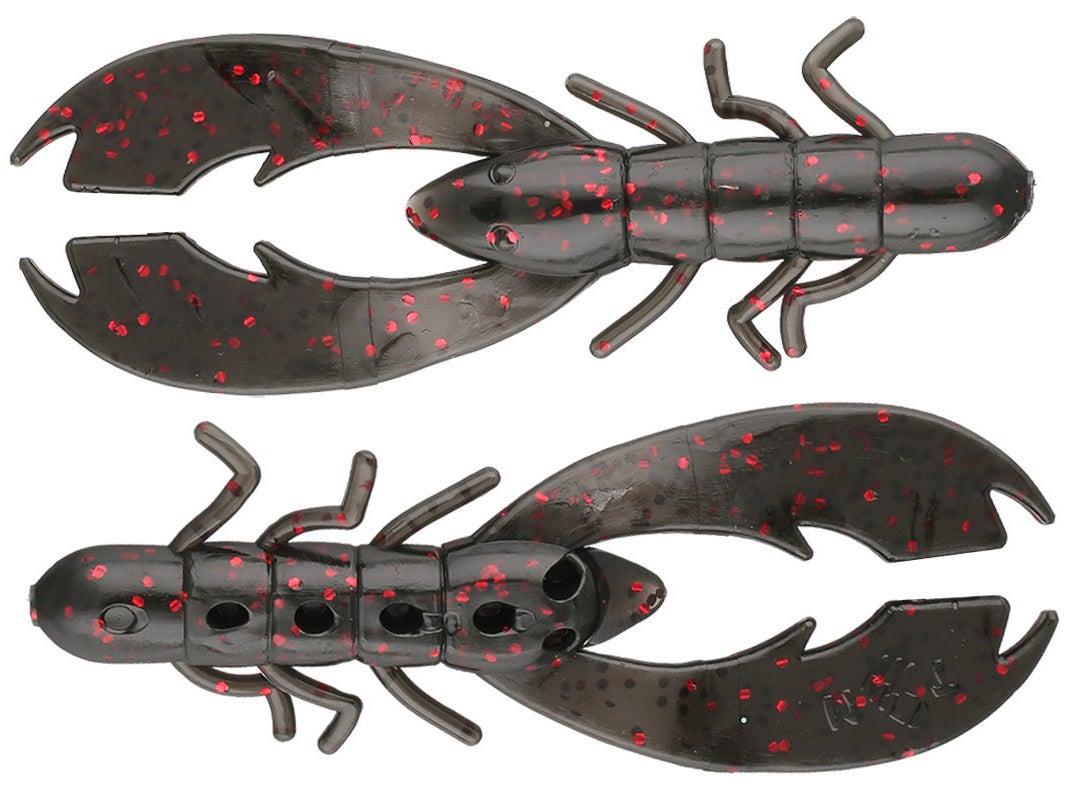 The Mister Twister Poc'it Craw combines a proven crawfish profile and unique design features to produce a very effective imitation of one of bass' favorite forage. Designed with two big flapping claws, the Mister Twister Poc'it Craw works great on any number of jigs or also when rigged by itself for pitching and flipping.

Built with exclusive Mister Twister's Poc'it technology, the Mister Twister Poc'it Craw features divots all along the body that trap air and help slow its descent. Also, the trapped air releases bubbles as it moves through the water, giving it a more realistic appeal. Offered in a number of killer crustacean colors, the Mister Twister Poc'it Craw delivers an incredibly attractive crawfish imitation that bass everywhere will love.
10 Colors
More From Mister Twister Craws and Creatures
Customer Reviews
Comments: These flat out catch the Big Fat Girls with green lips. Awesome flipping bait and jig trailer. The little air pockets seem to do the trick.
From: Danny: LA 9/17/14