Mojo Carolina Slider Weights - $2.99 to $3.99
Mojo Carolina Sliders offer a fast, knotless way to make a Carolina Rig. Slide the Mojo Carolina Slider on your line and secure it with the Mojo Sinker Stop Kit, a Peg-It rubber peg, a rubber band or a small splitshot, tie on a hook and you have a carolina rig. The Mojo Carolina Sliders offer small diameters that will pass through rocks and brush easily and the long lengths will keep them from falling into cracks and hanging up.
View Large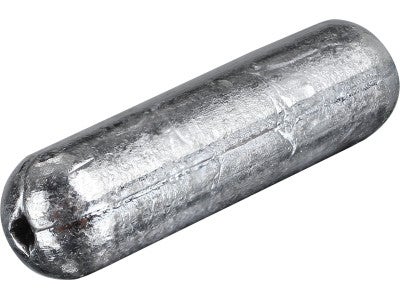 More Mojo Weights
Comments: Great weight. Comes through cover with ease and helps prevent snags. The 3/4 oz is the only Carolina rig weight I'll use.
From: Tom: TX
***Note: If you have questions about this product or need assistance with an order please email your questions to info@tacklewarehouse.com