Molix Kento Jig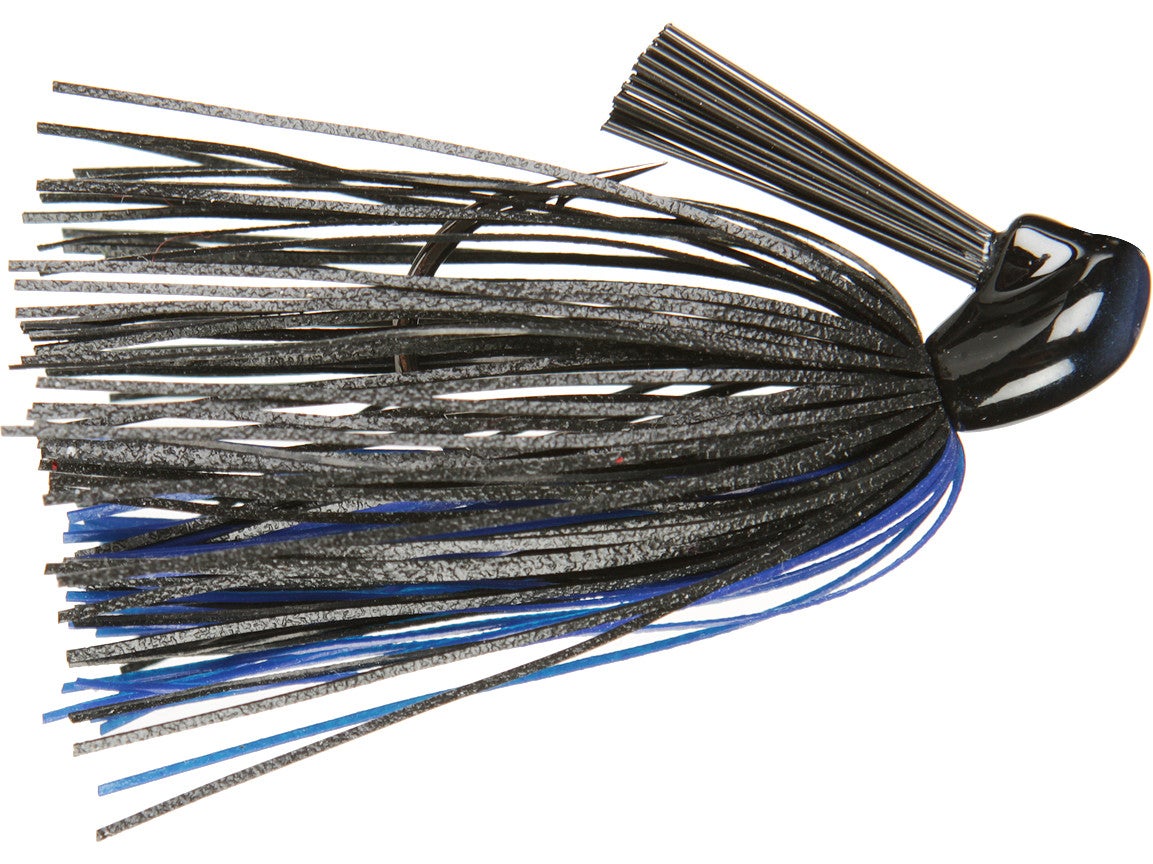 The Molix Kento Jig was constructed with versatility in mind. Each jig head has been perfectly shaped and balanced for easy penetration or swimming. The number of fibers of the weedguard is based on the jig weight and combines a perfect weedless effect for solid hook sets. Offering a bait keeper, soft plastic trailers will be firmly held. The Kento Jig offers a very fine cut silicone skirt (Live Skirt System), providing natural movement and life like action.
10 Colors
More From Molix Jigs
Customer Reviews
Comments: Got mine and like Scott said its an arkie head and small profile bait. Got it in green pumpkin chart and paired it up with a green pumpkin Paca Chunk. This thing whacks the spots. Awesome bait
From: Rob: Moraga, CA
Comments: I bought these jigs a a replacement to a Japanese finesse jig. I have been very satisfied with its quality of components and versatility. I am swimming the 1/4 oz with a single tail grub with spectacular results as is my 5 year old! I needed to trim the weedguard back, thin it out a few strands and fan it out. As a result this is my go to for cold water and high pressure situations. A fantastic product with a great hook! Only con is that the silicone skirt material likes to stick to Yamamoto grubs, sometimes prohibiting the natural motion of the grub (a problem quickly fixed by trimming the skirt by a 1/2 inch). All in all a highly reccommended product.

From: Scott: Houston, TX

Comments: Good finesse jig around wood/rocks...pretty much an arkie head but a small/short profile jig...I got the 1/4oz. so im not sure if hte 3/8 oz is a bit larger or not. Going to order and find out...great skirts very full but the silicone is very high quality and nice n thin in diameter. Very much like the "tabu open water jig" only w/ a better hook and the tabu's bait keeper ruins baits. But this is a jig that can pretty much be used for an "all-around jig"...it can be pitched/flipped in the shallows, fished on ledges/offshore structure, and even dragged deep and it is a perfect swim jig and suggests so on the package as well.