Molix Lover Buzz Buzzbait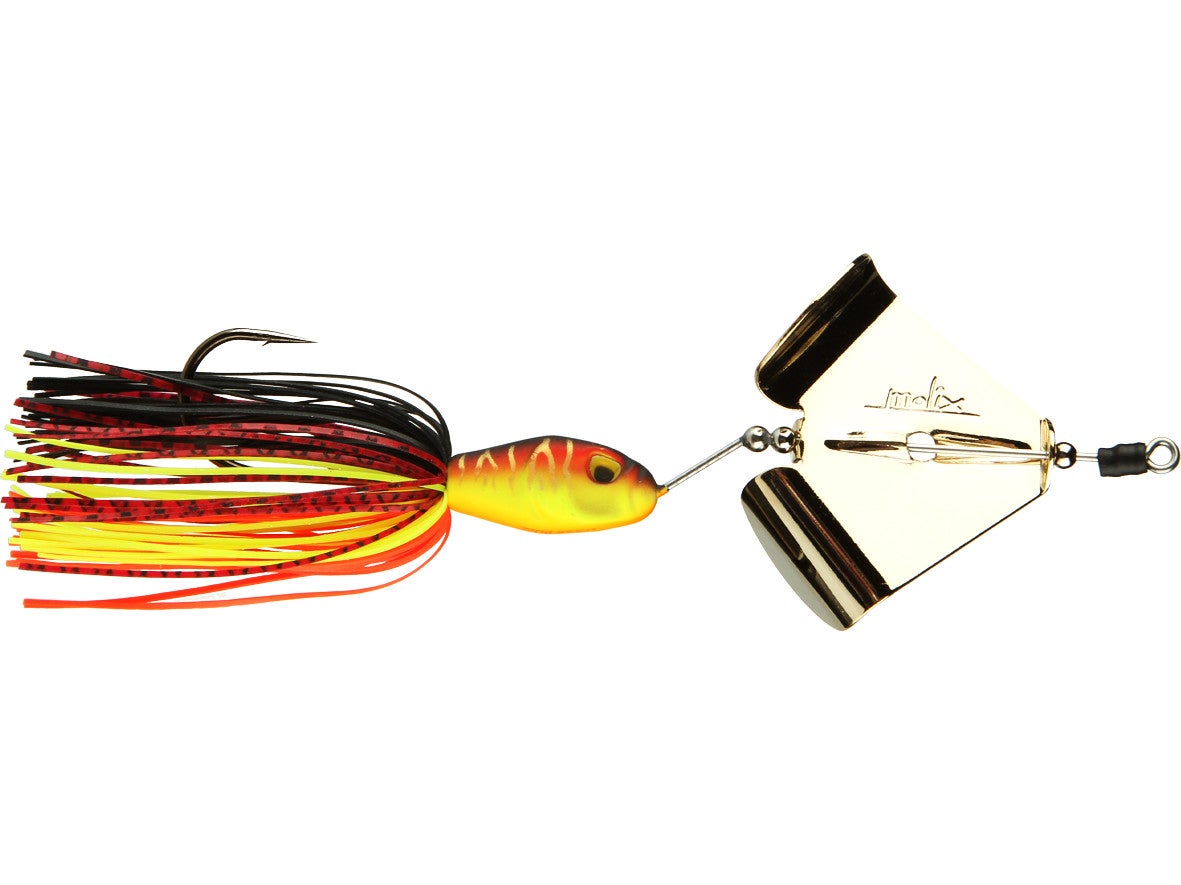 The Molix Lover Buzz Buzzbait was sprung from the collaboration between Molix and the 2003 Bassmaster Classic Champion and 2006 Angler of the Year, Michael "Ike" Iaconelli. Fish get accustomed to sounds and lure profiles, give the fish a different look with the Lover Buzz's inline design. Featuring a fine cut vinyl skirt, the Lover Buzz offers a more realistic and natural swimming action. Engineered for distance and control, the Lover Buzz can be fished even in windy conditions. Molix has included a 3D eye for sense of realism. Backed with a premium high performance OMTD hook, fish bite and stay pinned. To keep soft plastic trailers secure, the Lover Buzz comes equipped with a stainless steel trailer keeper. Available in several proven fish catching colors, you will absolutely love the Molix Lover Buzz Bait.
3 Colors
More From Molix Buzzbaits
Customer Reviews
Comments: Cool bait I really like the attention to detail and quality molix puts into there baits. It works great as advertised actually better than other inline buzzbaits I've used however it needs just a slightly larger blade to create a better plop. Best color is bait fish hands down!
From: CJ: USA 7/11/14

Comments: very nice baits, Made extremely well. But the blade needs to bigger not much sound or action from the small blade. Going to take mine apart and put bigger blades on them .
From: Kevin: Johnson, KY 7/2/14

Comments: i'm intrigued. i will be ordering one of these soon. to the person who said their line is getting caught in the blade... you need to cast slightly different if that is happening.. kinda a sidearm whip cast and it will prevent that from happening.

Comments: Not a fan so far, used for one afternoon on some ponds and my line constantly gets hung up in the buzzer, probably because its right inline with it. And also it seems more prone to hang up in grass and debris. I dont know I will try a few more times but the inline design may not be worth the worry over a conventional style of buzz bait.

From: Turtle Man: IL

Comments: love this bait caught 41 bass in 1 hour with it on baitfish color with a zoom super fluke as a trailer throwing in open water LOVE THIS BAIT!!!!!!! 10 out of 5 stars

From: Seth: VA