Molix Lover Skirted Rattlin' Vibration Jig - $10.99

When Italian design meets a talented bass pro like Mike Iaconelli, what comes next is a new bait category called "Special Vibration Jigs." Constructed from high performance ABS grade materials and now featuring a rattle for added fish attraction, the Molix Lover Skirted Rattlin' Vibration Jig adds a new dimension to bass fishing. Introducing Molix's reverse shovel lip, the Lover offers an uncanny swimming action. Also equipped with a a double barb high performance OMTD hook, the Molix Lover Skirted Vibration Jig can accommodate a wide range of soft plastic trailers. However, the Molix RA Shad Swimbait is the recommended soft plastic trailer. Available in a range of proven colors, the Molix Lover Rattlin' Skirted Vibration Jig is perfect for fishing around timber, rip rap, boat docks or other aquatic vegetation.
View Large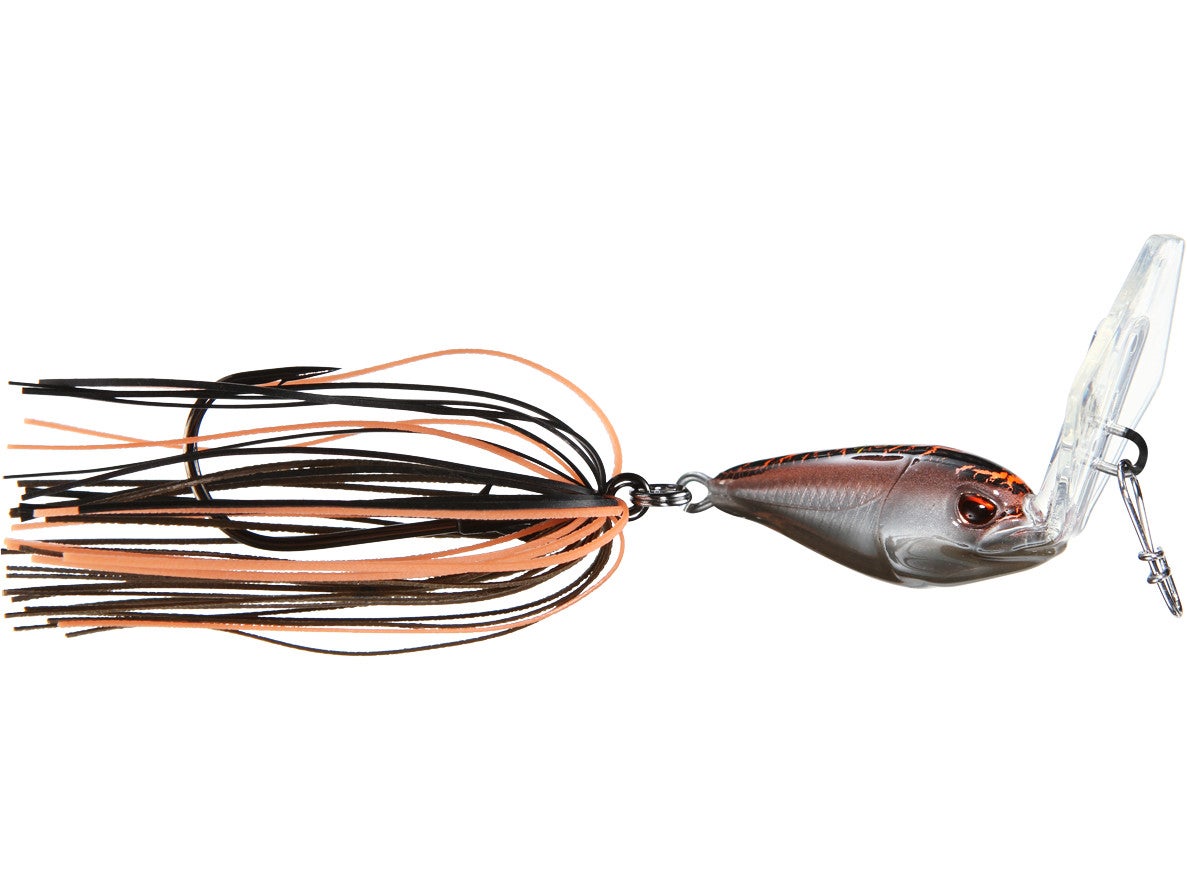 More Molix Jigs
Comments: I agree with John, do NOT buy things, especially the the green, pumpkin, chart. (I need more)...Lost a couple and need to restock. 85-90% of my catch the last 2 -2 1/2 weeks have been on that one. 4 over 4lbs, 8-10 over 3, and 25 or so 1 1/2 to 3. Still looking for the Big One though. Oh, and I am fishing from the shore in the upper chessy. Used Z-man, SK Rage Blades and Renegade in similar colors and in Chart/white. The Gr/P/Ch Molix is out fishing them all (combined). Sticking with it until they wise up.
From: Rick: Port Deposit, MD 6/5/14

Comments: Don't buy these jigs!!! That just means more for me, these things are killer they have an unusual action that the fish have never seen I took the skirt off and threw a tube on the back and caught a few fish before loosing it in some rocks.
From: John: IN
Comments: Great follow up bait to throw in areas that get heavy Chatterbait pressure

From: John: Camden DE

***Note: If you have questions about this product or need assistance with an order please email your questions to info@tacklewarehouse.com