Molix Lover Skirted Vibration Jig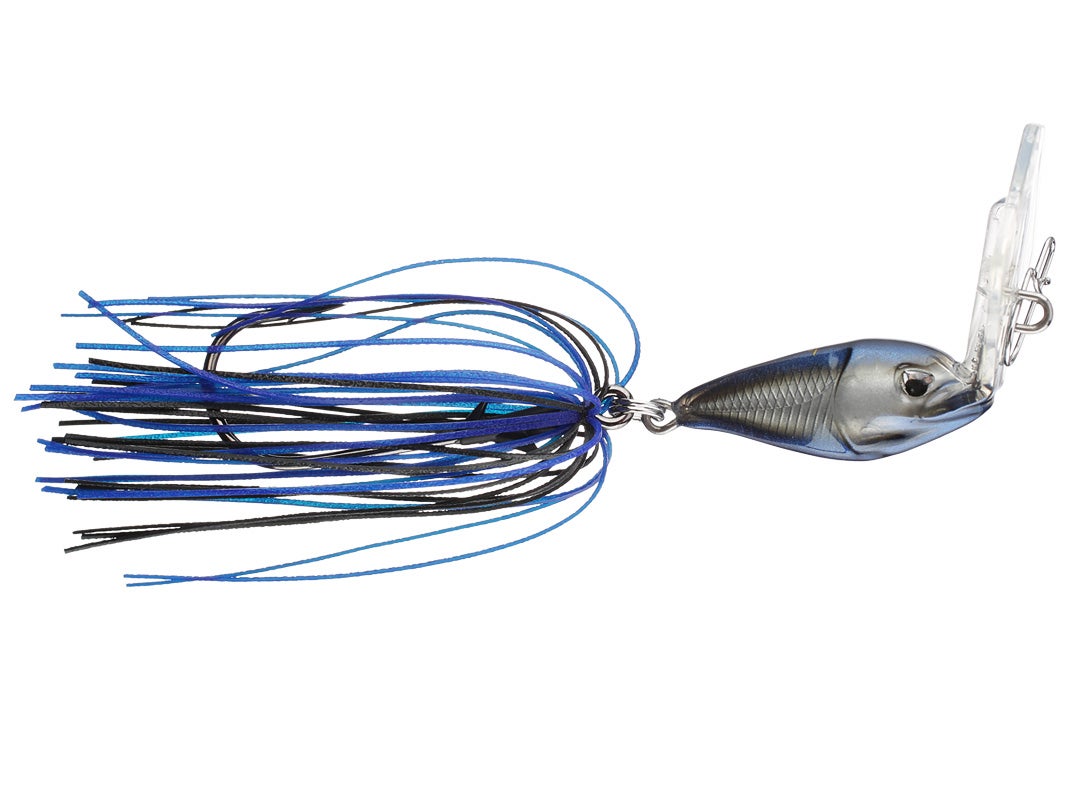 When Italian design meets a talented bass pro like Mike Iaconelli, what comes next is a new bait category called "Special Vibration Jigs". Constructed from high performance ABS grade materials, the Molix Lover Skirted Vibration Jig offers sound construction and durability. Introducing Molix's reverse shovel lip, the Lover offers an uncanny swimming action. Equipped with a a double barb high performance OMTD hook, the Molix Lover Skirted Vibration Jig can accommodate a wide range of soft plastic trailers. However, the Molix RA Shad Swimbait is the recommended soft plastic trailer. Available in a range of proven colors, the Molix Lover Skirted Vibration Jig is perfect for fishing around timber, rip rap, boat docks or other aquatic vegetation.
9 Colors
More From Molix Jigs
Customer Reviews
Comments: Great lure. My only complaint is that I wish they would put a swivel in between the hook & the head because it would prevent line twist. Not a big deal, you can do it at home, like I do.
From: Justis: OH 8/11/16

Comments: this little swim/chatter jig is great...did I mention little,this thing is tiny...BUT WAAAAY DEADLY!!!!! Don't be fooled by its size,it's deff. a keeper

From: Steveo
Comments: No need for a long review best chatter bait ever!!!!!!

From: Dave: Wilmington,IL U.S.

Comments: Just recieved my tackle warehouse order and I purchased one of these in the white chart color and this thing is amazing especially in high pressures lakes because its something the fish have never seen before. A+++

From: CJ: PA

Comments: very good, as demonstrated by the people trying to get their hands on these. I like to change up the jig skirt with other pastics texas rigged for a diif look.

From: Mike: LA

Comments: This is actually a well designed, effective lure. Pointless speculation aside, having actually used this bait, I am impressed. It really should be considered to be of a distinct genre from other, more prototypical bladed-jigs. The transparent bill caters well to high-visibility conditions, with it's lack of inherent flash serving to subdue it's visual presence. It is also an excellent choice for lift-drop / slow-rolling retrieves. You can really slow down and saturate and area with this thing. And, with it's up-turned bill, fishing this guy fast enough to break the surface makes for a very unique wake-bait. There are, of course, many other applications. At the very least, it should be considered an alternative option when bladed-jigs, swim-jigs, or any other horizontal offering is called for, affording a unique action and distinct displacement signature. As for it's durability quotient... it has tangled with quite a few large fish, without a single failure. Really is an excellent bait. Try it.

Comments: Hey guys I had the opportunity to test this on the Potomac river all summer and fall. It works really well as a finesse chatter bait or a change of pace when everyone is throwing chatter baits you can clean up after them!! Must have for your tool box!! I cant wait for this spring when you have them swiping at you bait when the standard hook chatter bait will miss the treble on will get them! Good Luck everyone

From: Josh: Camden, DE

Comments: I have been looking forward to this lure. I have several in my box and I can't wait to toss it come spring time. Not all "chatter" baits are created equal. I look forward to seeing the action. I also like the clear "lip" and the realistic head, more then I do the original chatter bait. By way of quality and design, this is a Ferrari, the original chatter bait is a honda civic. TBD

From: Peter: Cleveland, Ohio

Comments: this is a very interesting swim jig, it runs great and doesn't hang up like I thought it would. The water was in the 40s so I just threw it to see how it ran but still caught 2 fish in the 1-11/2lb range. Great bait and will be buying more soon, should be a killer this spring.

From: Jonathon, TN