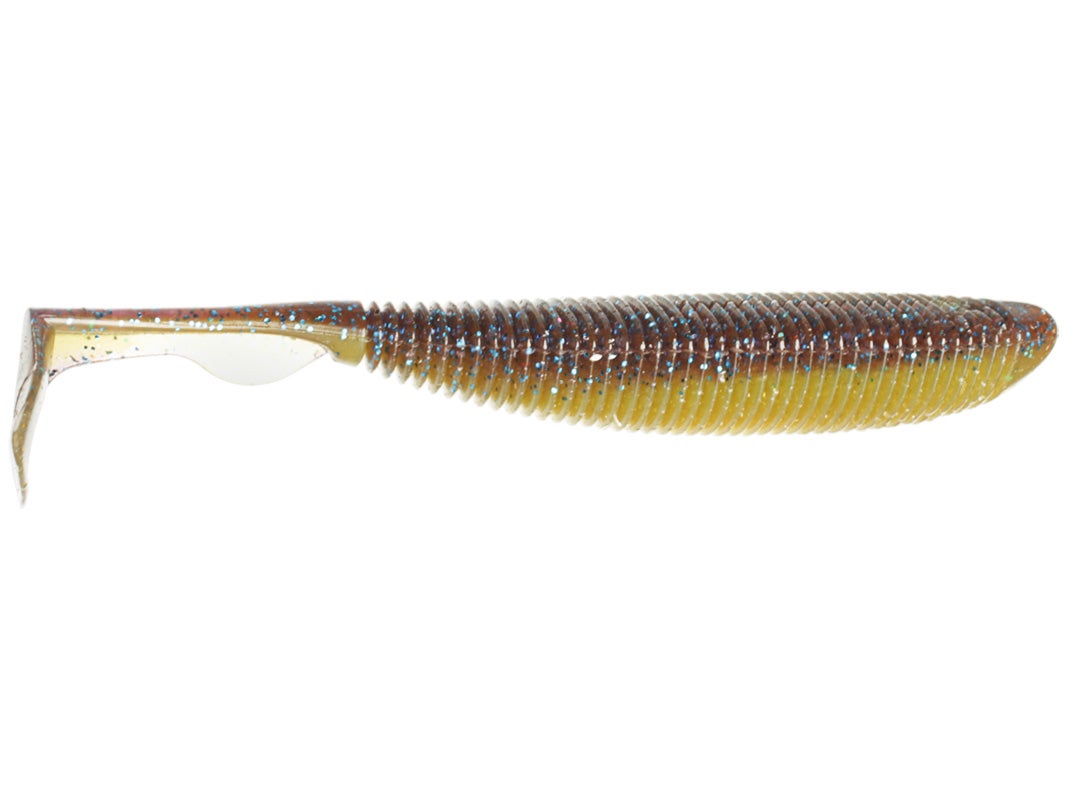 The Molix RA Shad Swimbait is a super dense soft plastic swimbait enriched with a craw and fish scented formula for added fish attraction. Very durable, it generates an extremely natural swimming action - no matter what retrieve speed - thanks to its thin tail and ribbed body. Rig it weighted, weightless, or on a jig head, the Molix RA Shad is also an excellent swimbait for any Umbrella style rig.
| | |
| --- | --- |
| Length | Quantity |
| 3" | 8 |
| 4.5" | 6 |
| 6" | 6 |
7 Colors
More From Molix Swimbaits
Customer Reviews
Comments: Excellent on a swinging head jig. Very potent scent, great action & smallmouth crush them. They are on the fragile side.
From: Travis: Eagle River, WI 2/28/16

Comments: definitely one of the best swimbaits there is period dropshot the tiny ones swim jig spinner/chaterbait trailer or soft plastic jerk bait this bait is deadly
From: Dave: Wilmington, IL 11/17/15
Comments: One of the best soft swimbait ever. The ultra soft tail, ribbed body, gives the lure the action and vibrations that bass simply can't resist. Outperforms many of the swimbait imhave in my tackle box. Blue gill for clear water and yellow back for muddy are killers.
From: Eros: Chicago, IL 9/17/15

Comments: After fishing numerous swim baits this year I was eager to try the Molix RA Shad. The bottom line is, there are better paddle tails out there. The Molix is un-scented, tough, color selection stinks and the body tapers to a tiny little tail. Bottom line: save your money and fish Keitech.
From: Martin: Elko, Nevada 9/8/15

Comments: this bait is incredible, slays when night fishing with all the vibration coming from the tail. I was out with 3 buddies and completely out fished them with this bait and by the end of the night they were begging to use. This bait is incredible, get it and you won't regret it

From: Jake: Northbrook, IL