Molix SV Craw 6pk - $5.99

If a crawfish imitation is what your looking for - look no further. Designed by Italian lure company Molix, the SV Craw offers ingenuity and responsiveness you just can't find with standard baits. Featuring two realistic claw-like arms, the SV Craw is specifically engineered to catch water, resulting in extreme flapping action. A perfect trailer for the Molix Tenax and Kento Jigs, it's loaded with Molix's exclusive crawfish scent for added fish attraction. Molix also understands the importance of protecting your investment. That's why each bait is laid out and packaged in an individual clamshell pocket. Molix is a relative new comer to the United States, but their baits have already been used with great success by veteran Bassmaster Elite Series anglers, Michael Iaconelli and Randy Howell.
| | |
| --- | --- |
| Length | Quantity |
| 2.75" | 6 |
View Large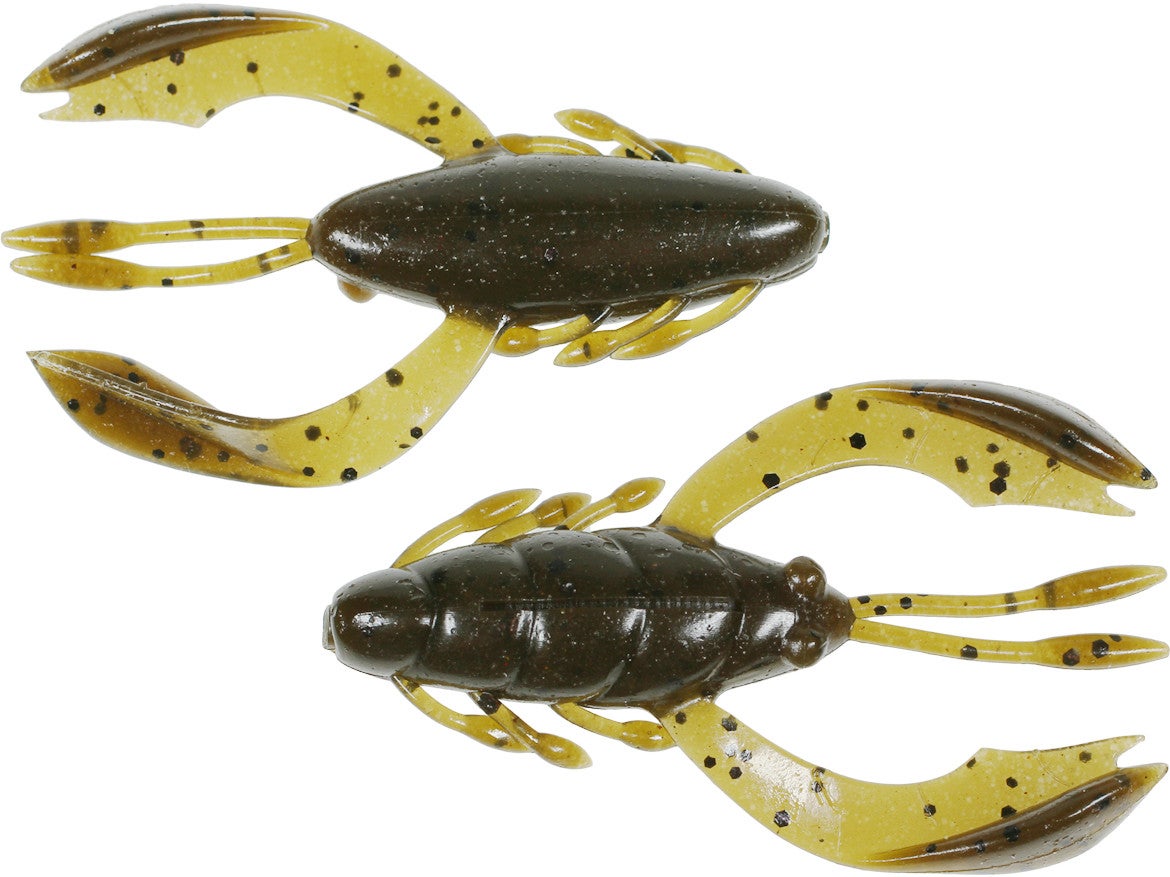 More Molix Softbaits
Comments: Excellent Biat when T-rigged wtih small tungsten and 1/0 or 2/0 Owner wide gap. Claws get bit off WAY too easily - need a more durable/elastic plastic for the claw.
From: Tom: Aurora, Co 9/13/14

Comments: I love using this bait for jig trailers the action is great but the claws sometimes fall off

From: Brian: IN

Comments: Good bait, but Molix needs to make the baits pinchers more harder. Once the pinchers get rip off the bait is useless.

From: G.B.: Columbus, Ohio, U.S.A.

Comments: good bait for flippin docks plus its a small bait so u can use it as a trailer too. good price as well. best bait by Molix

From: Kendog: Up North

Comments: I've tried it some weeks ago and I like the silicone material, the scent and the colors but in my opinion if used as a jig trailer body and legs shapes need to be changed:infact the body should be thinner for better hookset and the pinchers sholuld be longer and bigger to achieve a better movement and water displacement

From: Lot: Italy

***Note: If you have questions about this product or need assistance with an order please email your questions to info@tacklewarehouse.com