Moreau Baits Drop Spin Tournament Series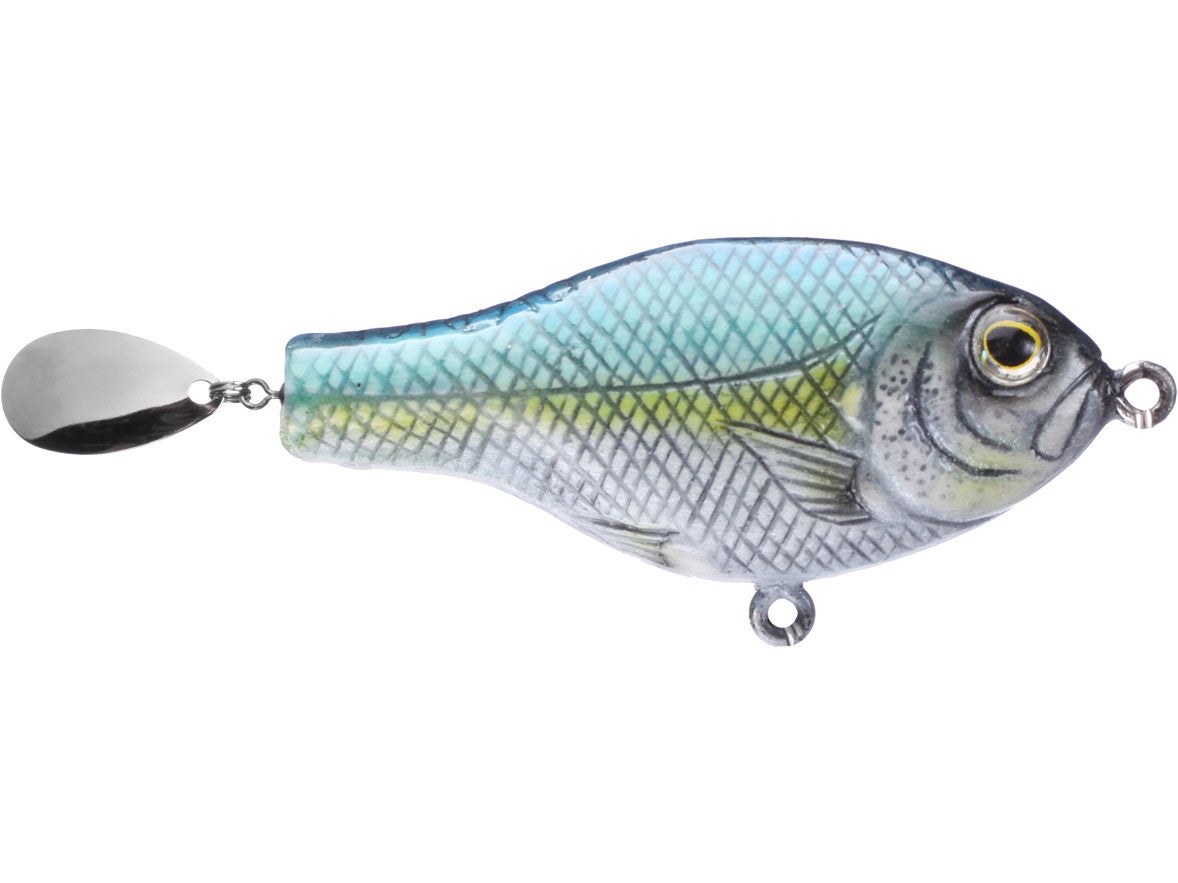 Tail spins are just as effective today as they were 50 years ago, and can still be found in the boats of many top pros. The Moreau Baits Drop Spin Tournament Series builds on this success and adds additional realism and detail you can only find in handcrafted lures. Designed by award-winning taxidermist and seasoned bass fisheman, Kevin Moreau, the Moreau Baits Drop Spin Tournament Series also offers a whole new level of versatility over traditional drop spins. Slightly thinner and more compact than the Drop Spin Vicious Strike Series, the Tournament Series stays level as it sinks while producing an enticing wobble and tail fluttering action. It consistently generates bites on the fall. Drop it to suspended fish and yo-yo it through the school, it sinks at approximately 1-foot per second, so you can count it down to any depth. Twitch it, walk it or dart it under the water, you can also slow roll it along the bottom with a slow to medium retrieve. Very similar to a spinnerbait, it's also a great search bait and can be fished with any type of line. Available in a range of lifelike colors, the Moreau Baits Drop Spin Tournament Series is a deadly new take on a time-tested lure.
| | | | |
| --- | --- | --- | --- |
| Moreau Baits | Length | Weight | Class |
| Drop Spin - Tournament | 2-1/2" | 0.5oz | Sinking |
1 Colors
More From Moreau Tailspins
Customer Reviews
No customer reviews have been added yet! Be the first to write something about this product.