Moreau Baits Walking Popper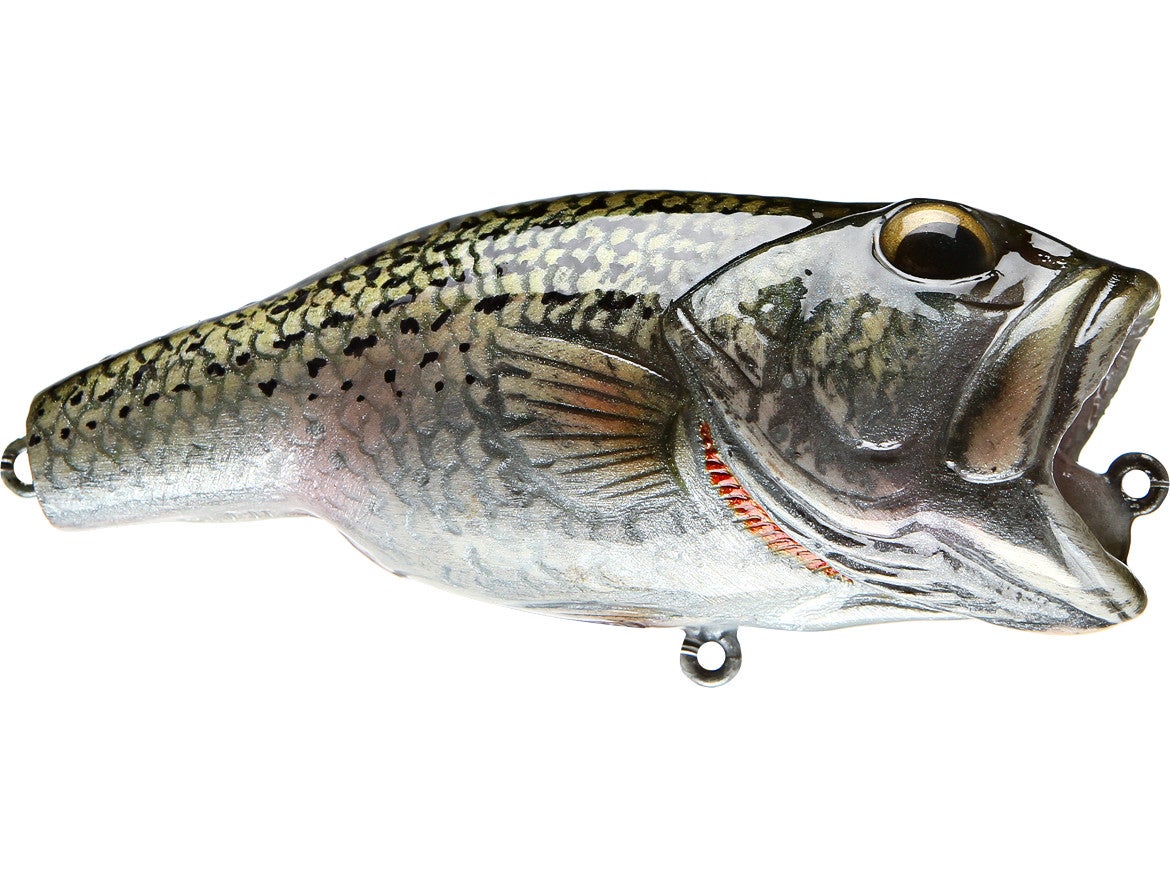 Incredibly detailed and realistic, the Moreau Baits Walking Poppers are designed and crafted by Kevin Moreau, a full-time, award-winning taxidermist. Also an avid bass angler, he has been making and fishing his own lures for most of his life. The Moreau Baits Walking Popper features a large concave mouth that allows it spit and splash along the surface, and it also walks-the-dog with ease - offering the versatility of two lures in one. The product of years of experience both on the water and in the workshop, the Moreau Baits Walking Popper delivers refined performance and craftsmanship you just can't find with other topwater baits.
| | | | |
| --- | --- | --- | --- |
| Moreau Baits | Length | Weight | Class |
| Walking Popper | 4" | 1.8oz | Topwater |
2 Colors
More From Moreau Topwater Baits
Customer Reviews
Comments: Can't say enough about these baits and the Moreaus, Kevin and Andrew. The craftsmanship and detail is outta this world. It's one thing to look pretty but it also matters how they perform. I can tell you first hand that these baits flat out work! It's amazing how they make such a beautiful bait have the action they do. I have almost everything they produce with the exception of the new stuff that they are making now. Get your hands on these baits, you won't be sorry, you'll be fishing them for years! I've had some of the baits for a couple years now and the quality of the paint is stellar. I've bounced the mouse off more rocks and docks than I'd like to admit and the paint is near perfect! Stop reading reviews and buy at least one, you'll be hooked... literally!

From: Brett: Orange County, CA

Comments: These baits are Freaking Awesome baits!I will recommend these Lures to anyone.In one day,i put in the boat 5 Smallmouth for 25lb.s.What more can,I SAY!!!

Comments: Looks nice but not sure if it's worth it for that price

From: Roger
Comments: This thing is so cool

Comments: Thanks for the nice comments, we are working on a smaller Walking Popper in a 2" size. We have slammed on this new bait. You can see some of our fish, video's and new lures on our facebook page and on YouTube.

From: Kevin
Comments: love this lures i' own many of your lures, this i' have purchase at tackle warehouse their choices are always excellent choices, your lures are great i' yes purchase 2 of the new baby large mouth and small mouth bass lures, we love to see in the future smaller lures made by your company there many of us fisherman that we love fishing but , finesse fish is the only way to go for some of us and your company has some excellent lures .

From: Vladimir: Los Angeles, CA